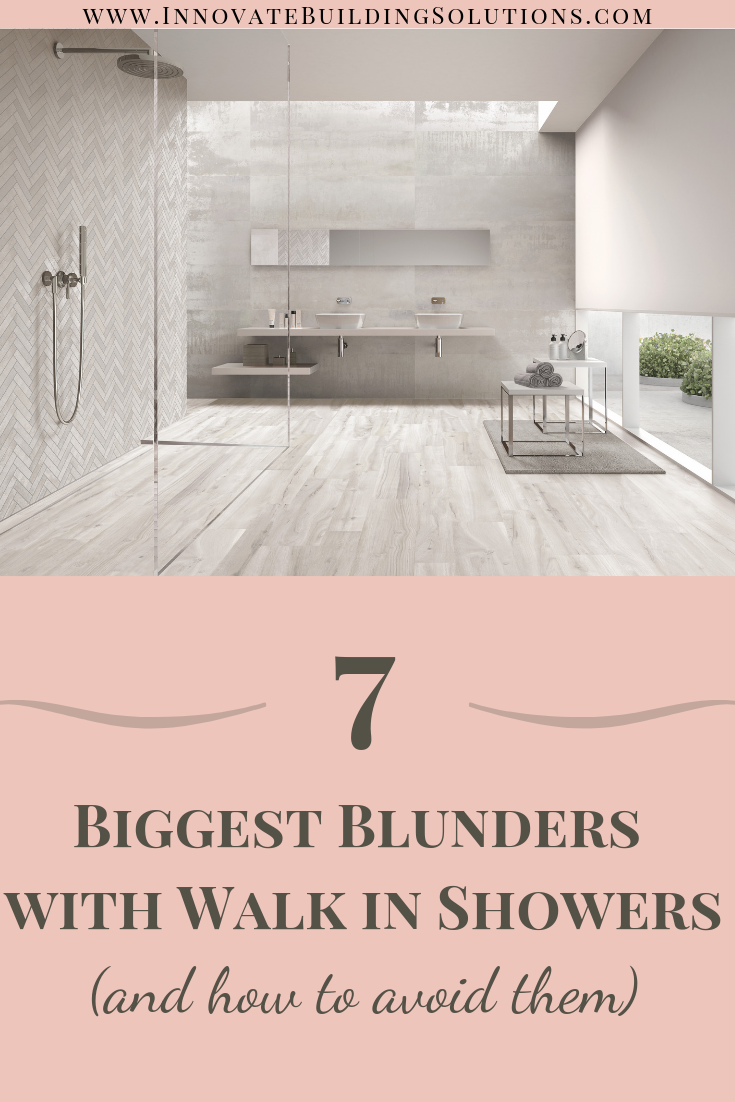 Lisa was excited to tell me when she was on vacation, she experienced the neatest thing in the bathroom or her contemporary hotel room. It was a curbless, doorless walk in shower.
It didn't have a flimsy shower door to clean (like her tired bathroom at home). It was safer for her husband Bill to walk into (even though he won't admit it he's gained a 'few' pounds since his football days of years gone by. His mobility isn't 'quite' the same). Lisa went on to say, this shower would be perfect if her Mom and Dad – who are beginning to show their age – need to move in down the road.
Lisa – was excited to explore a walk-in shower for the bath remodel her and Bill are planning to do later this year.
Lisa went on to say when she shared her excitement with friends, neighbors, family and even a few contractors they started raining on her parade. They became the 'Mr. and Mrs. Doubt-Fires – throwing doubt and rain on her fire and passion for this shower. Here's some of the comments she heard:
With a walk-in shower you'll get too much water on the bathroom floor.
You'll be cold in there without a full glass enclosure or shower curtains.
You don't have enough room for a walk-in shower.
Are you sure you can even do a walk-in shower since your master bathroom is on the 2nd floor?
She asked me, "Mike, should I continue to explore this idea, or blow it up before I get in too deep?"
I went on to tell Lisa I wish I could tell her all the doubts and fears her friends, neighbors, family members and even contractors told her was a bunch of crap. However, but I've seen my share of walk in shower blunders over the years. I know the following equation is one she wouldn't want associated with her job:
(A poorly designed and built walk in shower) = (A bad walk in shower)
I then offered to share with Lisa the 7 biggest blunders (and misconceptions) I've seen with walk in showers. I didn't want her to repeat.
Since Lisa liked these ideas, I thought I'd share them with you. I hope they make it clearer if a walk-in shower is right for your project.