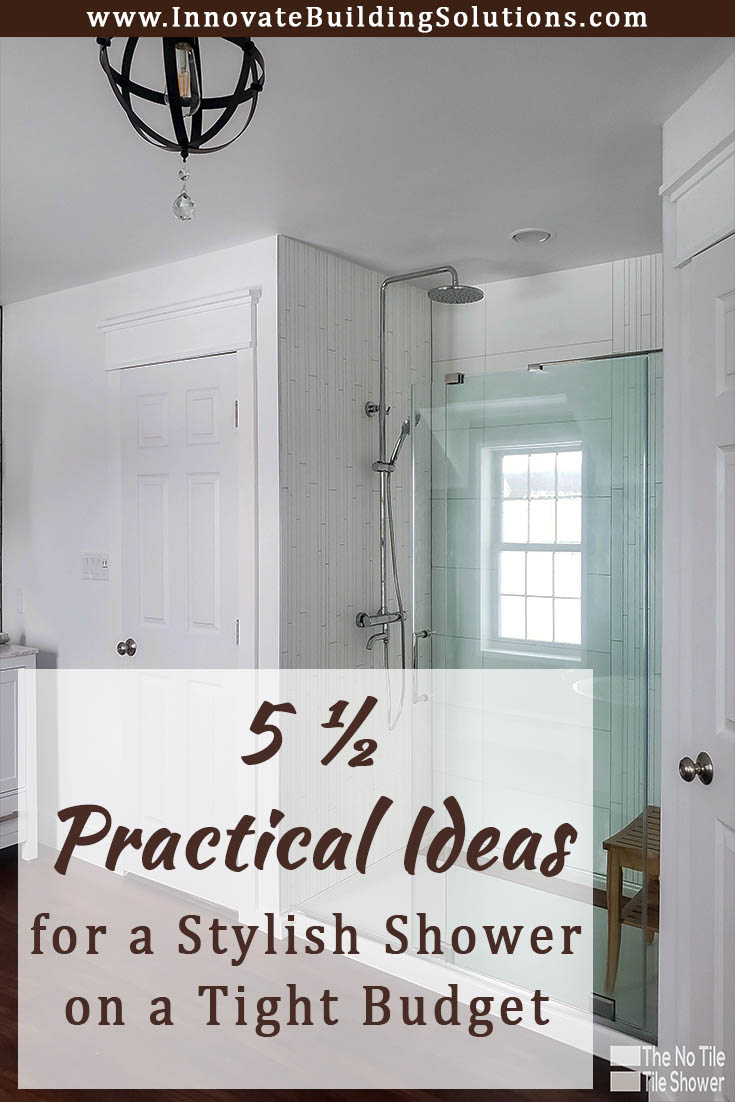 Your existing yellowed, stained, partially cracked (and not very clean-looking) fiberglass builders-grade shower is a disaster. It needs to be replaced.
Sure, in a perfect world (OK, it's not the world you're actually living in) you'd pay the highest-rated (which is usually the most expensive) bathroom remodeler in town to redo your shower (and entire bathroom if you have the money). They would transform your ugly-duckling space into a drool-worthy shower which would grace the pages of House Beautiful or Better Homes and Gardens.
Now, I'll have to interrupt this vision for a 'cold-splash' of reality.
Your Budweiser-like 'beer-budget' (and seemingly never-ending expenses of your 2 kids and spouse) isn't helping you one bit to fund your Dom-Perignon-champagne-esque bath and shower remodeling tastes.
You need a new shower but can't afford to break the bank (OK – your kids have already done an excellent job of that anyway) making it happen.
The question is, how can you get a stylish shower on a tight budget?
To help you attack this challenge head-on, you'll find 5 ½ (OK – the ½ idea is to add some intrigue) practical ideas to get a cool shower if your budget isn't exactly 'Bill-Gates-esque!' Let's check out the ideas.