5 Tips for a Champagne Shower on a Beer Budget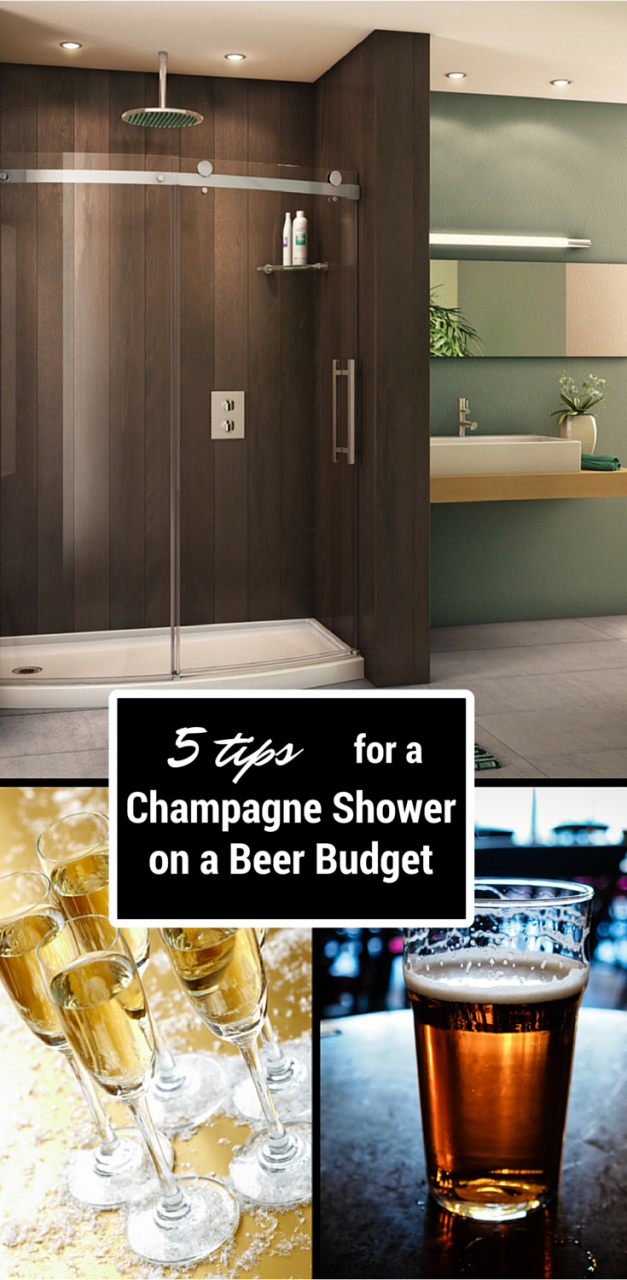 Updated July 5, 2020
It's easy to have a fantastic looking shower if you have unlimited funds…but unfortunately most of us don't live in that world! The challenge becomes how can you get a high end (champagne) look if you've got a more modest (beer) budget. In the article below I'll outline practical tips to consider for your next shower remodeling project. While I will tell you these ideas aren't going to use the bottom of the barrel products – they will provide you and your family with a shower that is stylish, durable and easy to maintain to allow you more time to enjoy the shower vs. maintaining or repairing it.
Tip 1 – Use a Standard Sized Base  
To keep costs down it will be more cost effective to use a standard sized shower base. To achieve a nicer looking finished product and minimize maintenance (at an affordable price) I would recommend one of the following 3 types of standard bases. If you're looking for a free sample of any of these shower bases,
Get Free Samples!
Click here to request free samples of our Shower Base Products.
Acrylic – The acrylic base will be the most cost effective of these 3 options and is ready to install right out of the box. While most people will be familiar with the standard rectangular, square and NEO angle corner shower designs there are fun quarter round and curved bases which can save space, add style and are available in standard sizes.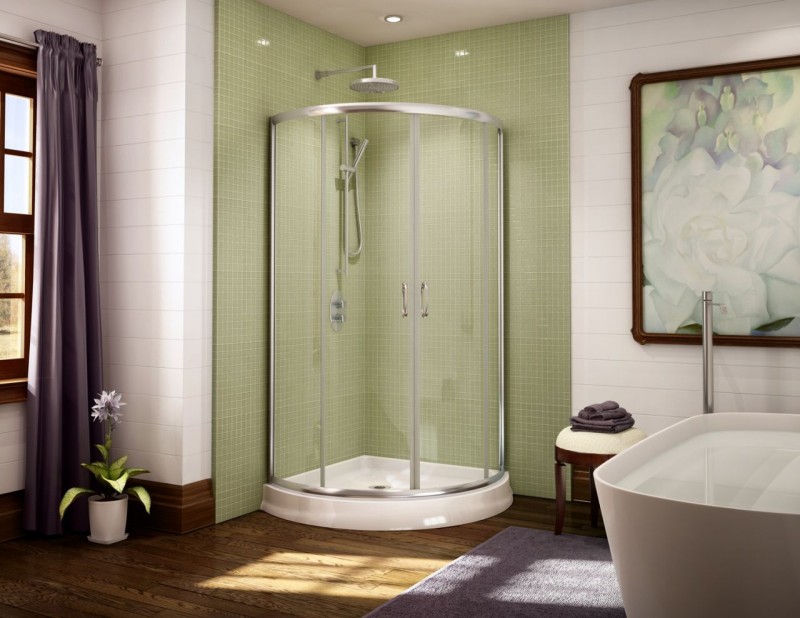 Ready for tile base – While a ready for tile pan is more expensive than a mortared base made at the site for a tile shower, this type of base will save on labor time and is waterproof so you won't have to worry about leaks down the road. The ready for tile base is available in custom sizes for about 15% more than a standard base (note: with a ready for tile base you will have the extra cost of adding tile to the top surface)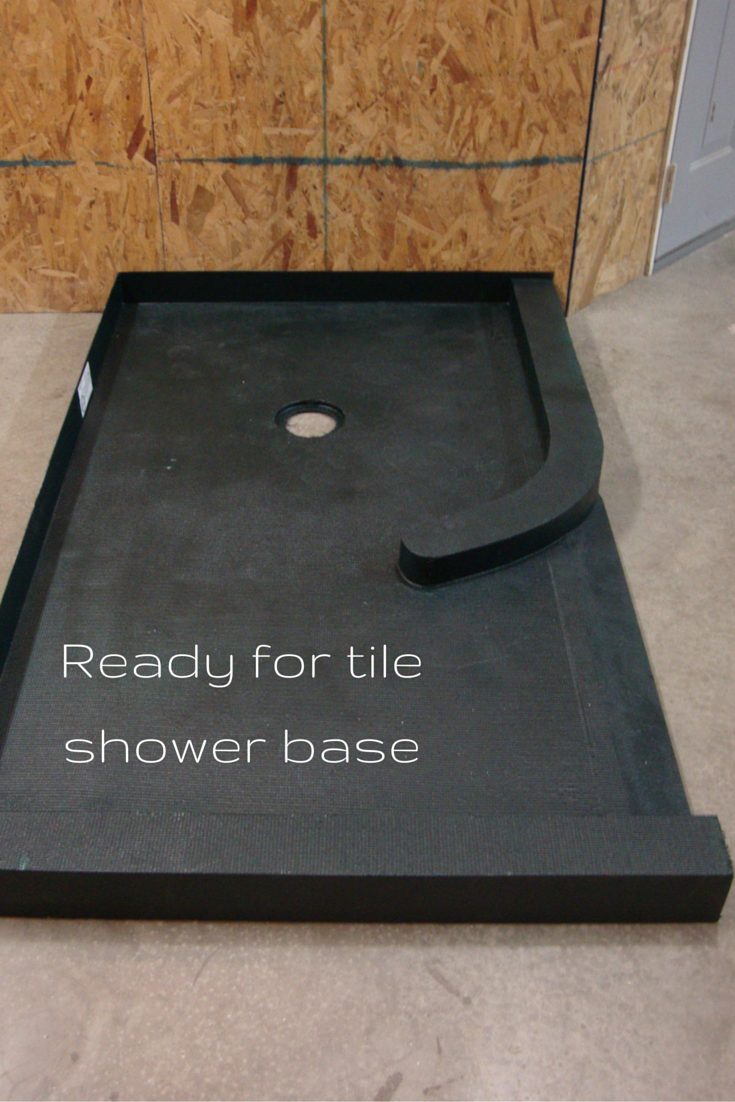 Stone solid surface pan – The stone solid surface pan (sometimes called a cultured marble shower base) comes in a wide variety of standard shapes and sizes in 35 different colors. This pan is more durable than the other two options mentioned above – but it will also be more costly. It is a sound long-term investment – but the pricing will be more like an expensive beer!
Tip 2 – Choose wall surrounds which are high on looks and low on maintenance
Most shower remodeling projects are started because (A) the existing base or walls are cracked, yellowing badly stained or leaking (B) there is a tub in the alcove space and the owner wants to convert to a shower or (C) the existing shower or bathtub is downright ugly and/or they've 'had it up to here' (as your Mom used to say to you) with grout maintenance.
While the shower base strategies discussed in Tip 1 are critical since the pan serves as the "foundation" of the shower, the interior walls are the focal point of the space and a key barrier against water problems. Given these facts the selection of the right shower wall surround system is critical. Let's take a look at 4 options (including three DIY wall panel systems and a traditional tile shower) which can give you the "champagne" look without breaking your back in time-consuming future maintenance.
Option 1 – Waterproof Laminated Shower and Bathroom Wall Panels 
This high-quality waterproof shower and bathroom wall panel system from Norway is 'easy-peasey-lemon-squeezy' as one of my co-workers would say. All you have to do to install these panels is click and seal one 2′ x 8′ sheet to the one before it. What's also unique is these panels look so much like tile they are called 'The No Tile, Tile Shower.' If you looked at these panels below would you guess they are tile? In addition you can get these laminated wall panels in 21 different patterns which can tie into wide interior design styles including Modern Farmhouse, Shabby Chic, Minimalist and Modern Farmhouse to name a few. You can use these shower panels for rental properties, single family homes or even luxury apartments. If you're intrigued click the button below to get free samples and experience them for yourself (or read more about them in this article titled 5 Best DIY Shower & Tub Wall Panels  You Can Buy Under $1,750).
Get Free Samples!
Click here to request free samples of our Laminated Waterproof Shower Wall Panels.
Option 2 – DIY Faux Stone Wall Panels
A sound approach to get the high-end look at a modest budget is to choose a DIY wall panel system to eliminate the cost of a professional contractor (note – if you're not a handy DIY'er definitely hire the pro so you don't end up doing the job twice!). One of the most straightforward (and most forgiving) systems I have found are PVC backed composite faux wall panels. This material has a smooth outer texture, is ¼" thick, comes in 20 digitally produced stone patterns and is easy to cut with common woodworking tools. The walls are waterproof and don't require any maintenance – unlike the natural stone wall they are designed to look like.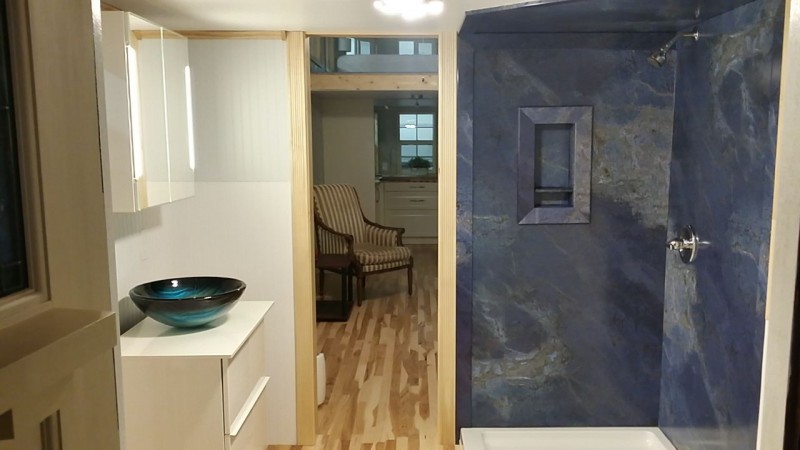 Option 3 – Stone Solid Surface Wall Panels
If you're old tile walls leaked or were just a maintenance nightmare, an option to consider is 3/8" thick stone solid surface wall panels. This product comes in a variety of standard shower kits (or even large custom sizes) and you can get the look of stone, slate or subway tile without the grout joints. There are 35 different color choices which can be accompanied with solid surface countertops for the vanity or other bathroom surfaces.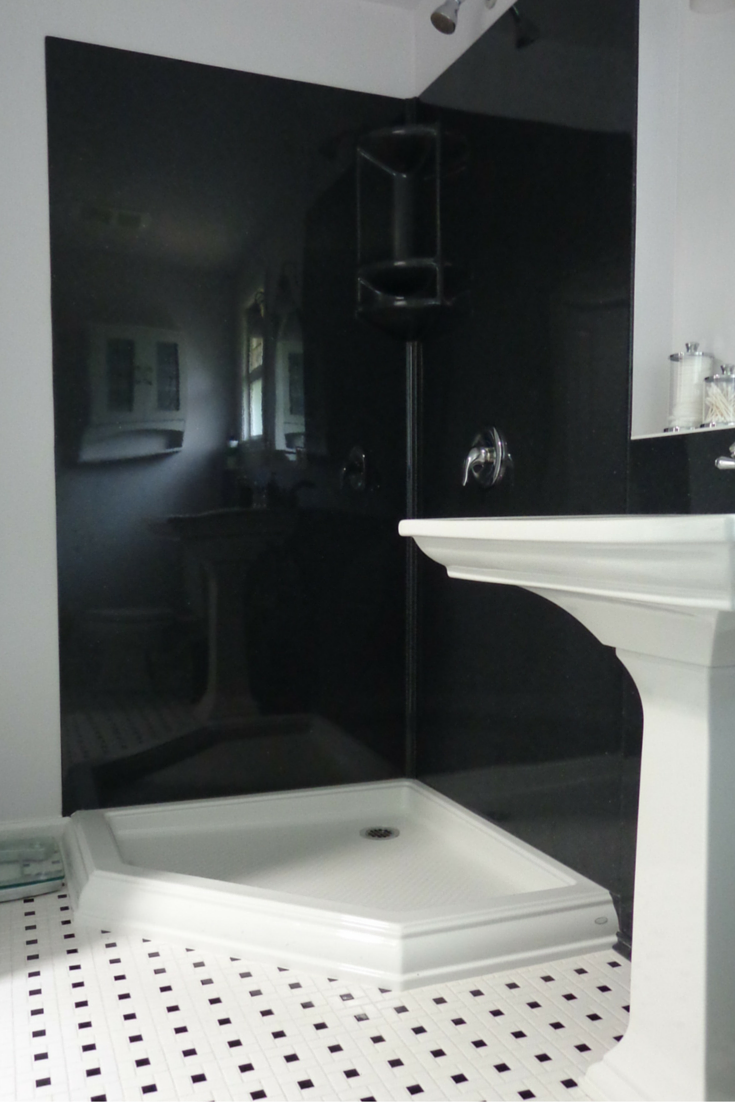 Option 4  – A tile surround which won't continually cost you time, money and maintenance
Remember the old Fram Oil Filter commercial which said "Pay me now or pay me later?" Installers and homeowners doing their own tile shower installations could benefit from keeping this saying in mind when making tile, grout and backer board selections so the costs of a shower doesn't keep growing as the shower ages. Here are 3 thoughtful ideas which will cost more money in the short run – but will save you money in the long run.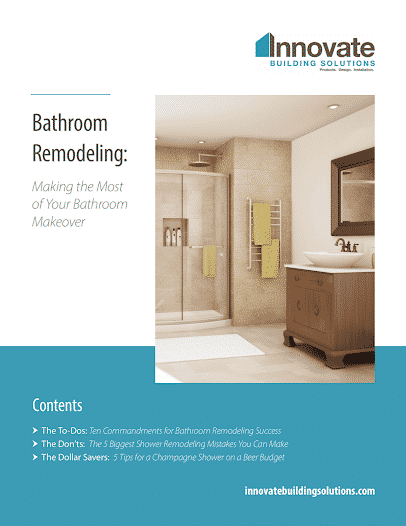 Bathroom Remodeling Ultimate Guide
Making the Most of Your Bathroom Makeover!
Idea 1 Large Format Tiles – Bigger sized tiles are a hot bathroom trend and they have the dual benefit of reducing the number of grout joints.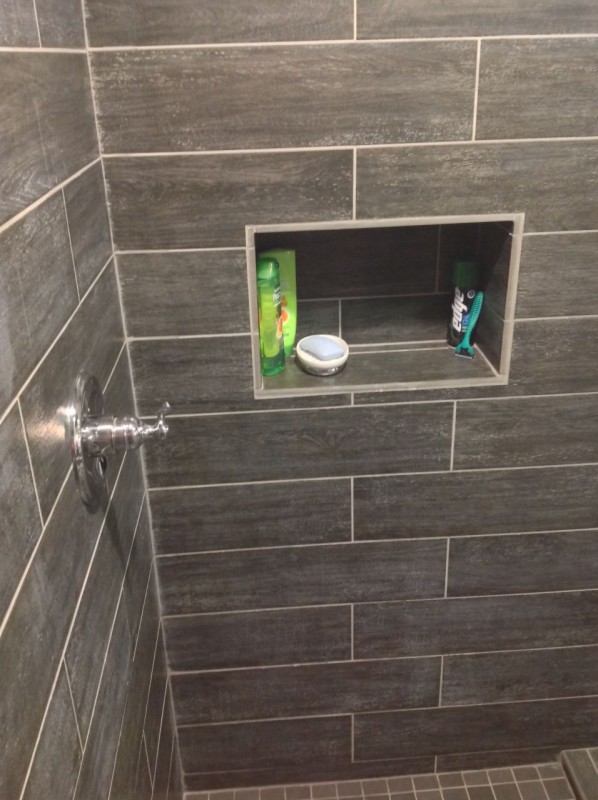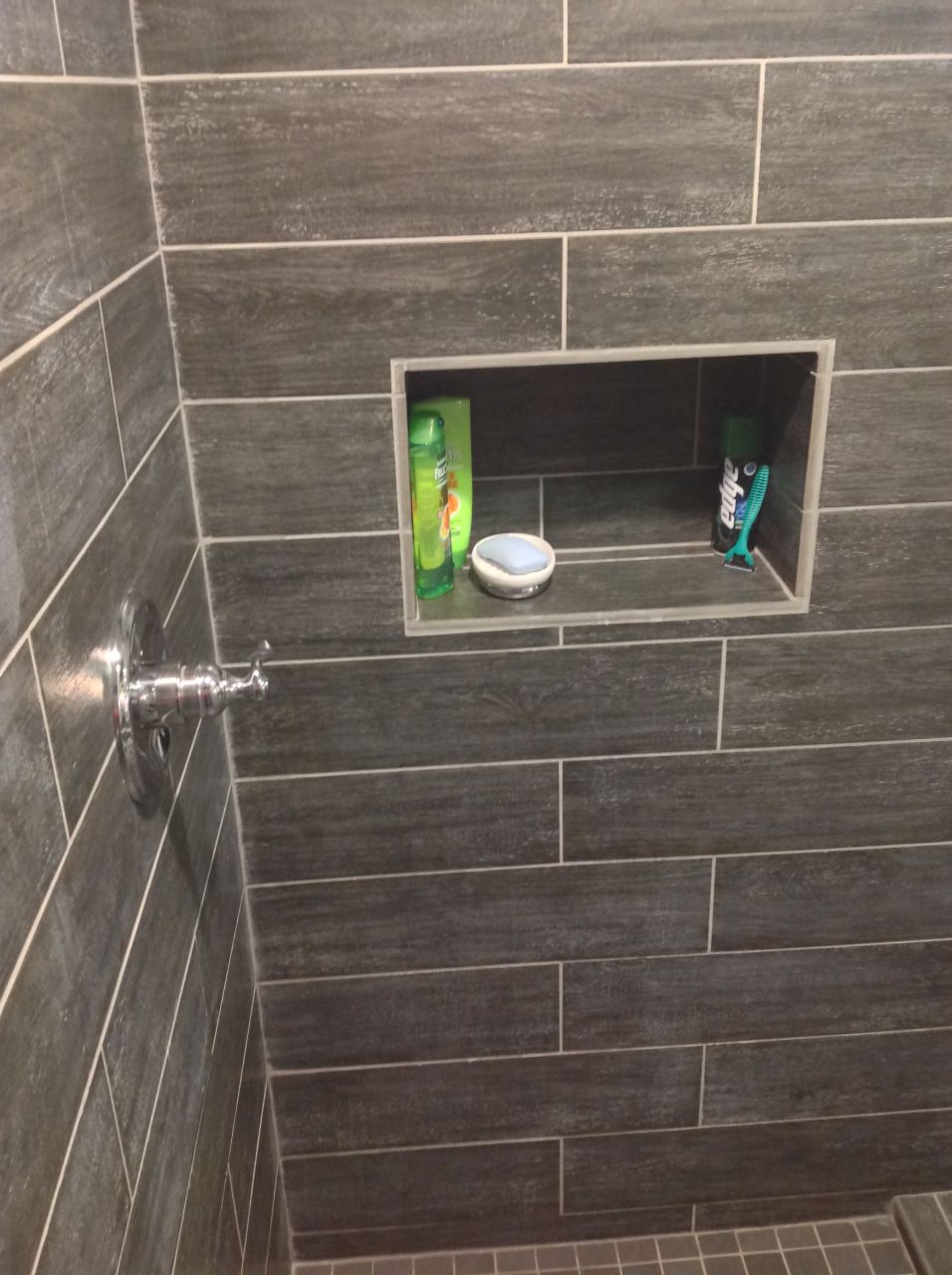 Idea 2 – Urethane vs. Sanded Grout – While urethane grout does cost 4 times the amount of sanded grout and takes more time to install – it does not need to be resealed and absorbs much less water greatly reducing the need to regrout.
Idea 3 – Waterproof tile backer board….insurance for your shower – There are now boards made of extruded polystyrene or other "closed cell" systems which are 100% waterproof to assure your shower won't fail even if the grout joints break down. This product is like buying insurance for your shower.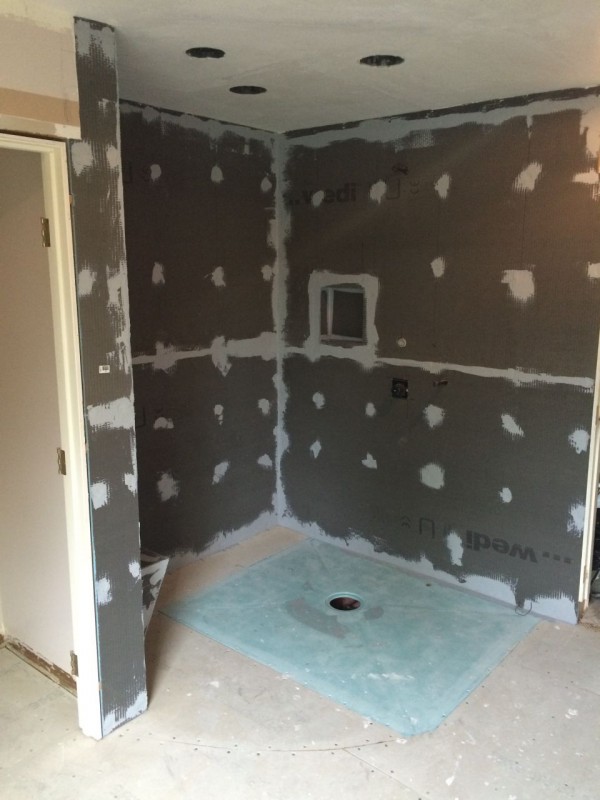 Tip 3 – Find uniquely shaped base and enclosure kits  
Who really wants to have a "standard looking" shower which looks like one used in every tract home on the street? What I have seen is homeowners today are looking to put their own personal spin and look on projects. An excellent way to get a custom (champagne) look at a standard system pricing is to use a uniquely designed base and enclosure system. In the picture below you'll see just one product which is a curved glass enclosure which is engineered to provide more space in a 60" alcove space – providing a cool look and more room in a standard tub-sized space. The curved base is made in a standard size and even has an MDF reinforce shower pan so it won't sag when you're walking on it.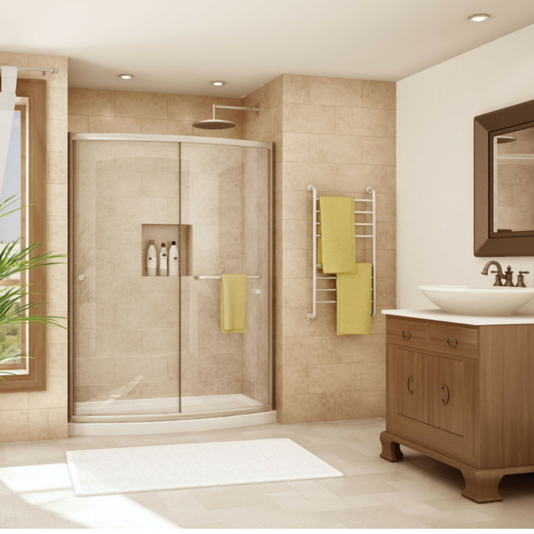 Tip 4 – Go doorless
 Shower doors can be expensive and a pain to clean (especially a framed shower door with a track at the bottom). Here's 3 alternatives to go without a door and save money.
Alternative 1 – Use curtains – Shower curtains are the most cost effective way to eliminate the use of a shower door. Their drawback is they can get moldy over time and need replacement.
Alternative 2 – A shower screen – This glass screen option can be a stationary and/or pivoting door system which makes it possible to create a walk in shower in a small space.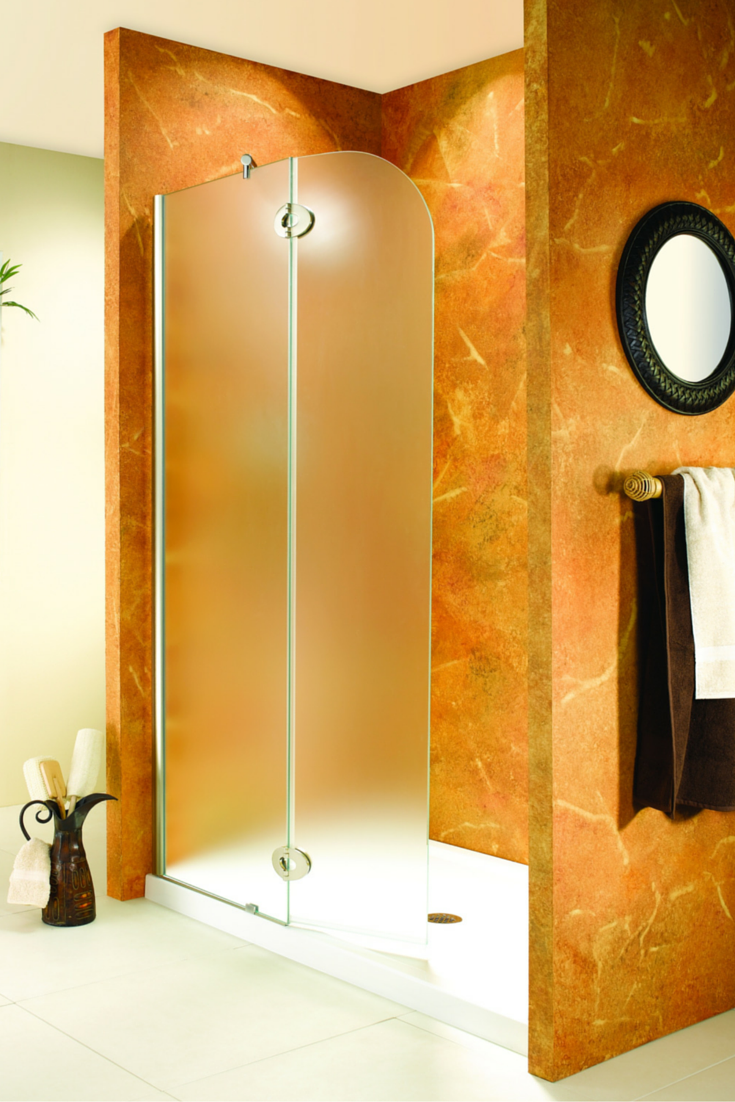 Alternative 3 – A glass block shower – Glass blocks can be a fun way to add style to a retro, tranditional or Mid-century modern look. The curved blocks create the ability to have a small curved walk in shower in a small 60" alcove space.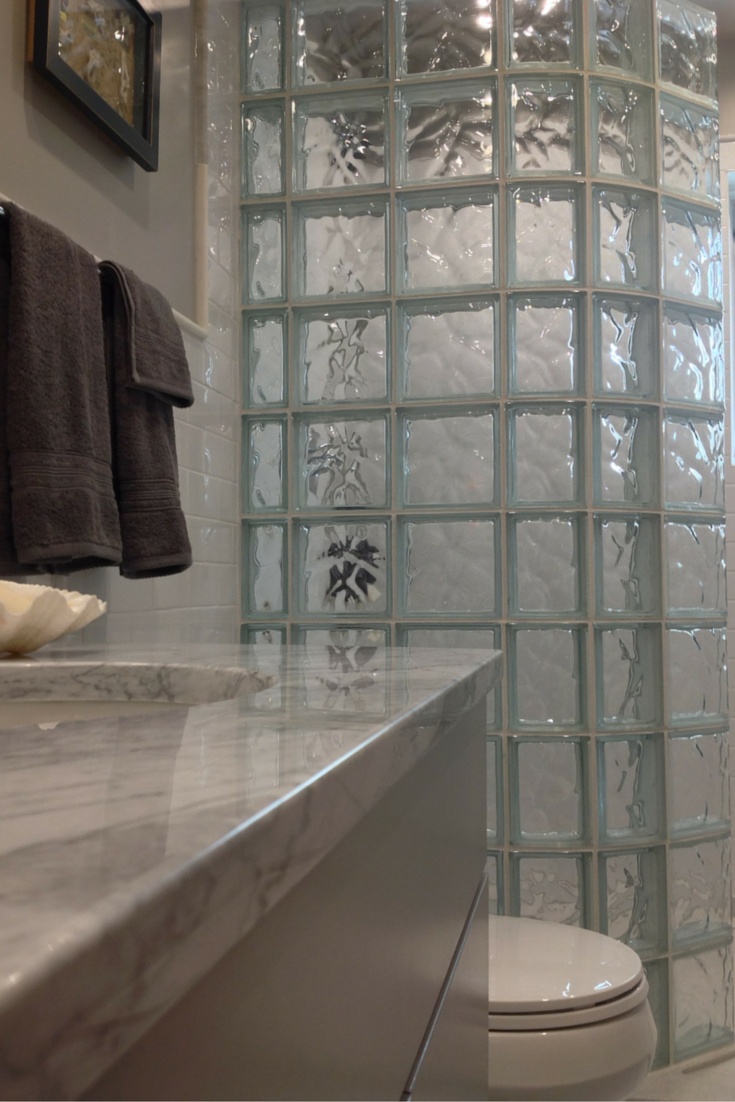 Tip 5 – Don't forget to accessorize
Even gone into a shower and seen a cheap plastic shower caddy hanging over the shower head or bottles of shampoo with stuff oozing out on the shower floor? These are signs of a failure to fully plan the shower so there is proper storage. This problem not only doesn't improve the looks of the shower it can downright dangerous. The right time to think through the accessories you need (both now and in the future) is before the shower wall surrounds are installed. Here are some popular options:
Recessed niches or corner shelves – A recessed niche (which is a pocket area inside a wall cavity) provides a place to store soap and shampoo without taking away valuable space inside the shower. This can be especially important in a small shower. Another option are corner shelves – which are more cost-effective than recessed niches but generally hold less products.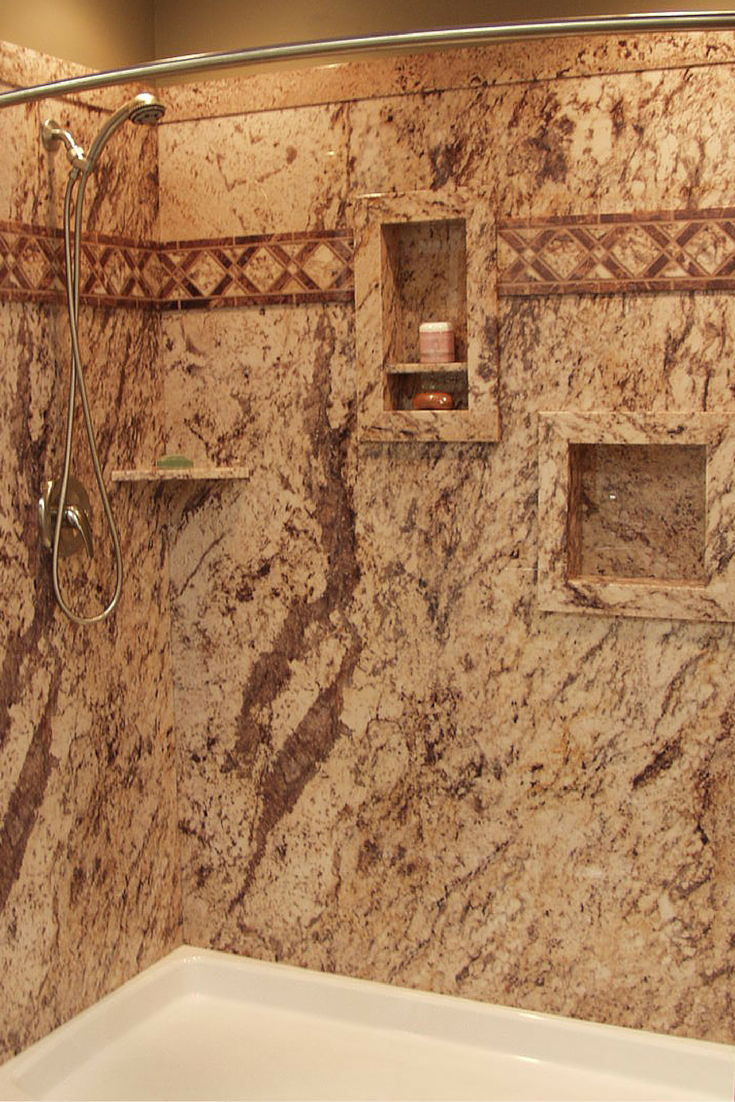 Grab bars – When people think about grab bars they think about hospitals and getting old (as a 55 year old guy I still refuse to believe I'm getting old!). Although some grab bars are butt ugly – style and safety do not need to be mutually exclusive. One way to do this is with a decorative grab bar. Even if you don't need grab bars today is a good idea to put plywood up behind the wall backer board to have a firm surface to attach to if you have the need down the road.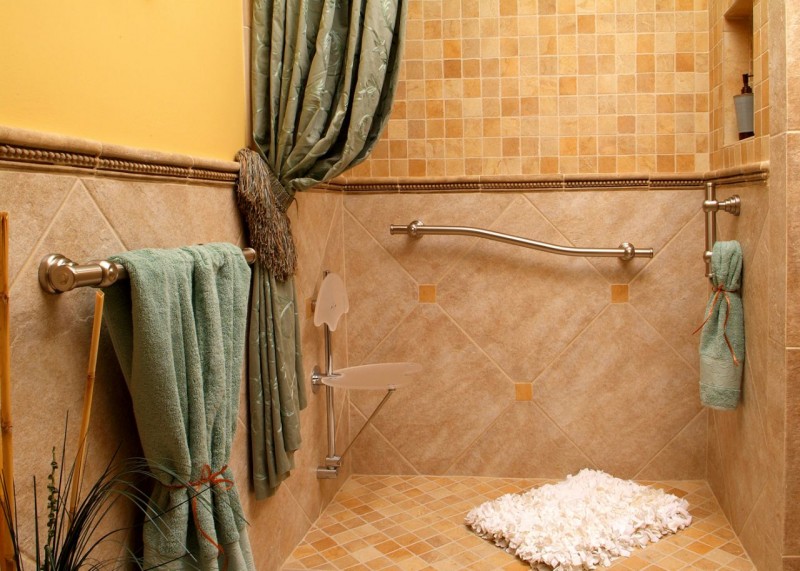 Seating – Seating can not only make your bathroom more luxurious, but safer as well. If space is limited consider a teak fold down seat. For a medium sized shower a corner seat works well. For large showers a bench seat will provide the most seating.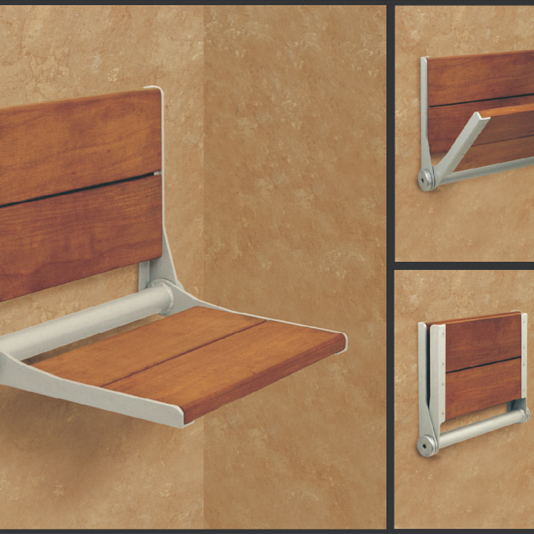 Which of these 5 tips is most critical for your shower remodeling project? Please comment below or call for more input or a free consultation on shower remodeling products or a remodeling project.
If you're looking for more information or an estimate on remodeling a shower or nationwide material supply of shower wall panels, bases and glass enclosures call The Bath Doctor in Cleveland (216-531-6085), Columbus (614-252-7294) or for nationwide supply Innovate Building Solutions (877-668-5888).
Although our products can be used in single family homes we also have hotel shower wall panels, and shower surrounds for senior apartments.
If you're a remodeler or builder and want practical advice on remodeling products, industry trends, marketing and sales tips to grow your business (and cut day to day hassles), start reading my newest blog – Innovate Builders Blog. It's packed with ideas you can use now. Click here to Sign Up for the Innovate Builders Blog.
---
Mike Foti
President of Innovate Building Solutions a nationwide supplier and regional (Cleveland and Columbus) remodeling contractors. Some of our product lines include glass counters, floors, backsplashes, glass blocks and grout free shower and tub wall panels
---