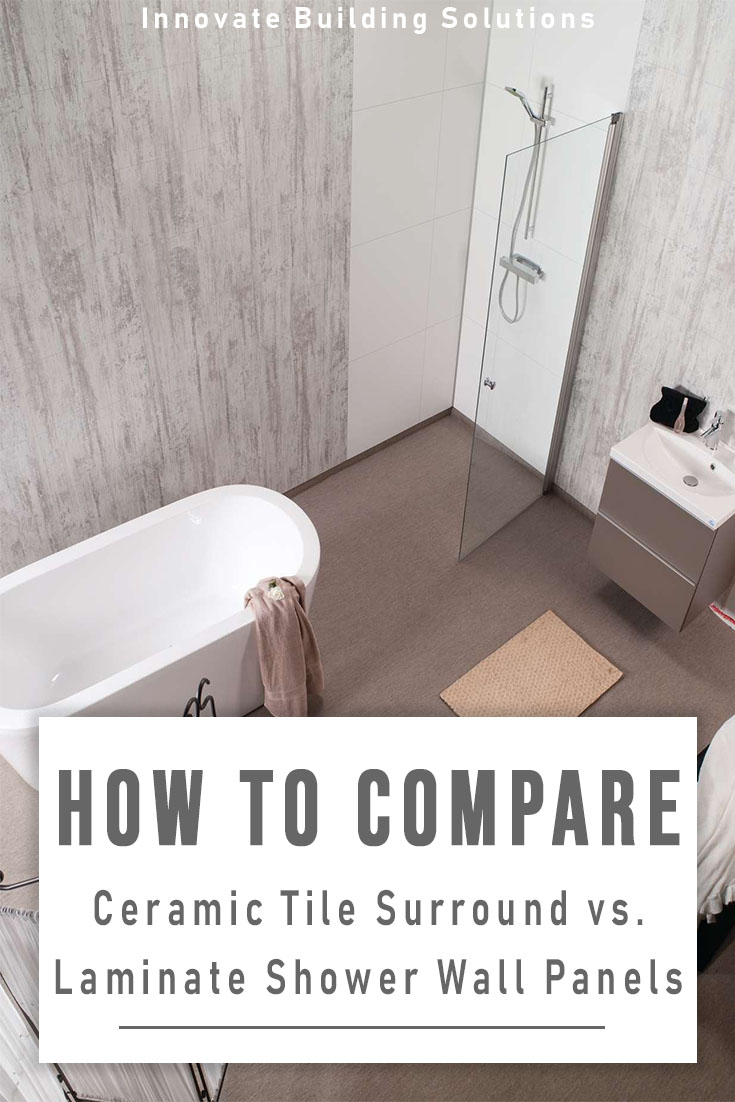 Tile is such an established building material. It dates back more than 25,000 years. That's a Ripley's Believe it Or Not stat you don't even have to pay $14.99 admission to learn.
Tile is the great, great, great Grandfather of shower surround surfaces. It's a fun, inventive and versatile material. On the other hand, it can be a pain to clean. It can be a pain to install. It can be a drain on your wallet.
It's because of these downsides of tile new materials (like laminate shower wall panels discussed in this article) are looking to 'bump tile' off its bathroom throne (OK – that's a bad pun – I know!).
If you're not familiar with laminate wall panels they were invented over 25 years ago in Norway. They're 3/8" thick. The thickness of most tiles. They're approximately 2' x 8' in size. They're used in shower, tub and bathroom walls to provide a waterproof, yet stylish surround. They install like laminate flooring. They click and lock together. However, unlike laminate flooring they also are adhered and waterproofed with a hybrid polymer sealant.
In this article we'll take a look 'under the hood' (or in this case under the grout joint or wall panel) and compare the advantages of laminate wall panels vs. a tile shower and vice versa.
At the end there will be a quiz (but don't sweat it – you won't be graded!) to see which system you'd like to use for your next bathroom remodeling project.