11 FAQ's about Laminated Shower & Tub Wall Panels You Need to Know (especially if other bathroom panels haven't excited you)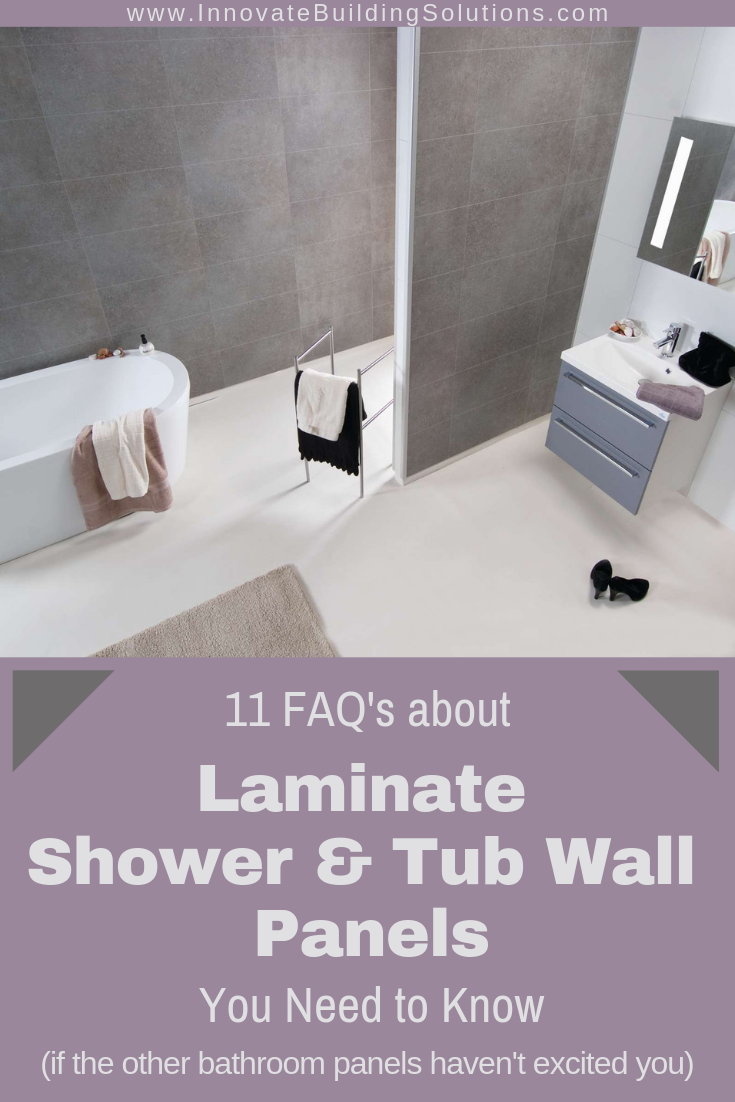 Updated March 31, 2019
If your tile and fiberglass shower and tub wall surround panels today are a disaster, you're not alone.  Moldy, dirty tile grout joints. Yellowed, stained and cracked fiberglass. You know you don't want to stare at (or deal with the maintenance of) these products any more.
So, you're burning a digital trail on Google attempting to find a high-quality, high-style option to blow up the ugliness which is your shower wall surrounds today. Your 'digital tire-kicking' has led you to 3 common options:
Option #1 – Bath-in-a-Day acrylic wall panels – These 1/8" thick (or should I say thin) panels aren't impressive. They're pressed out of a mold (and look it). You can't find a DIY kit to save your life (note- the reason for this is the 'Bath-in-a-Day' franchises want to come out to hard-close you in an old-fashioned Tin-Men-esque style).
Option #2 – Decorative PVC composite wall panels – These ¼" thick panels have many bold patterns. They're simple to install. You're just not sure if you want so much pattern in your walls – or if the designs fit your interior design theme.
Option #3 – Cultured marble or solid surface wall panels – These man-made 3/8" thick wall panels (which look like marble, granite and stone) are built like a tank. They're durable. They're rock-solid. That's the good news. The bad news is they're traditional – but you want a contemporary look. They're heavy (a 60" wide panel will weigh about 130 pounds and takes 2 people to install). They're an option, but their look and installation scare you.
You start to think, is there a contemporary, higher-quality, simple to install option which beats the 'usual' choices?
The short answer is – YES. That option would be…
Laminated shower & tub wall panels
If you haven't grown up in Europe you may be saying, "What in the 'H-E-Double Hockey sticks' (you're using this term because this is a 'family-friendly' blog post) are laminated wall panels and why should I give a hoot?"
In this article my goal is to help you get your arms around that question by giving you information about 11 frequently asked questions about this product. You'll see why 1/3 of the homes in Norway use these bathroom panels. You'll see why they're getting HOT, HOT, HOT in the United States as well. Let's dig in.
FAQ #1- What are laminated shower and bathroom wall panels?  
These 3/8" thick x 2' x 8' (actual size is 23.6" x 94.4") waterproof panels install using a 'tongue and groove' assembly system like laminate flooring systems. The big difference between laminated bathroom panels and flooring is they are 100% waterproof with a patented click, lock and seal system.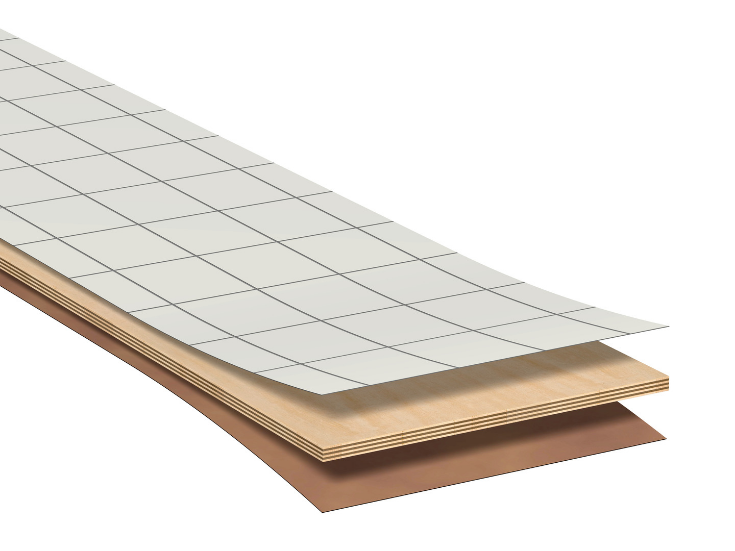 Get Free Samples!
Click here to request free samples of our Laminated Waterproof Shower Wall Panels.
The front surface is made with a high-pressure laminate. It's applied onto a marine grade plywood with a vapor barrier backing. The panels are available in multiple interior design styles (more about this later in FAQ #6) and various textures in matte and gloss finishes. You can even feel realistic grout joints between the tile and stone patterns.
FAQ #2 – Is it possible to do a laminated shower or tub wall panel project as a DIY'er?
Since these 2' x 8' x 3/8" panels click, lock and seal together it's very do-able for a DIY homeowner who wants to save money vs. hiring a professional remodeler. Since the panels only weigh 26 pounds, they can be installed by one person.
Only use the approved sealant, inside corner trims, base profile and edge trim pieces which come with the installation kits. They are designed to ensure you've got a 100% waterproof seal.
FAQ #3 Can different shower pans be used with laminated wall panels?
Yes – you can either use a traditional shower pan with a flange or a waterproof wet room system with laminated wall panels. With a flanged system you'll want to make sure the panels are set inside the flange, so water is directed into the pan and not under it (water under a pan = disaster with any wall panel system).
A bead of sealant will go between the shower pan (or wet room system) and the bottom of the base profile the laminated panels sit on (see the detail drawings below).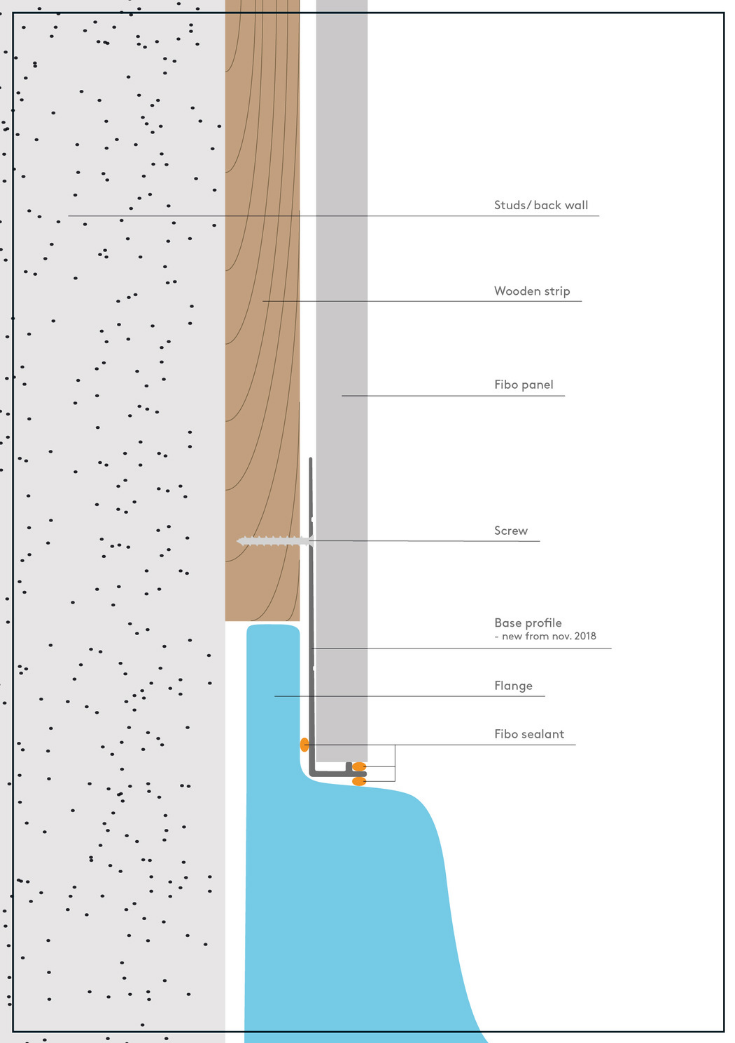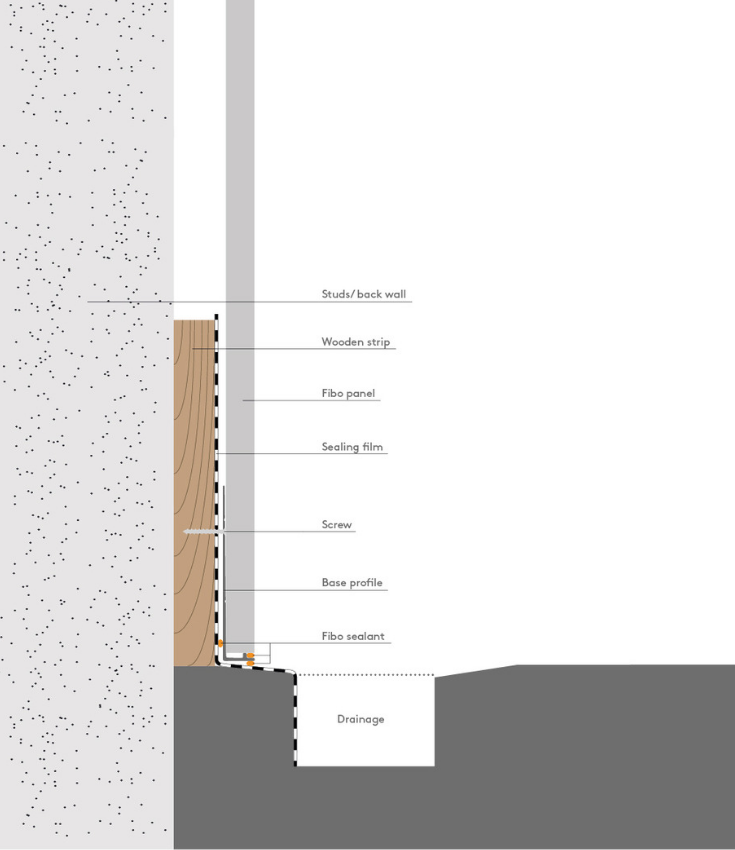 FAQ #4 – Are laminated wall panels difficult to cut? Do I need to purchase special tools to do the installation?  
If you've got common woodworking equipment (circular saws, jig saws and hole saws) you're in business. You'll want to have a fine-toothed blade designed to cut wood or laminate.
If you're a professional who's planning to do several projects, invest in a track saw for the ultimate in efficiency and quality.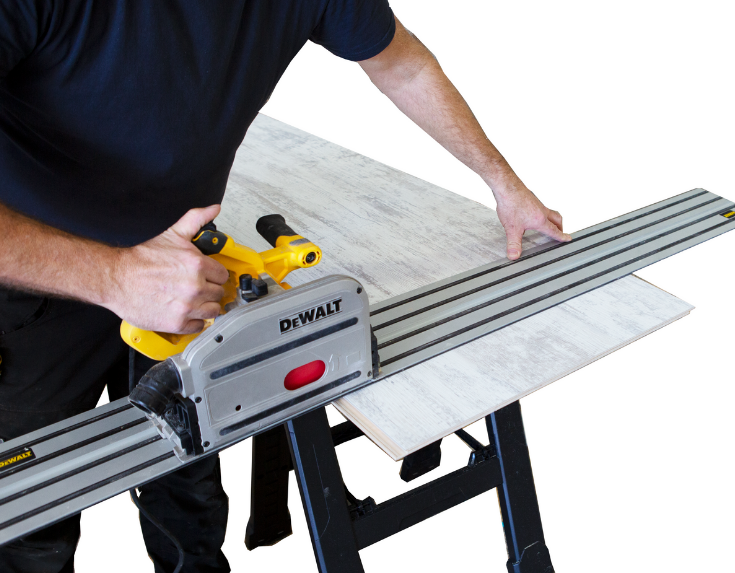 FAQ #5 – Will this project be less expensive than tile?   
Although this isn't a trick question – it's a tricky question. The short answer is it depends. I know that sounds like a cop-out. However, it depends on your choices with the following 5 possible cost elements if you decide to use tile.
1) Installation Cost – Are you installing your own tile? If so, your installation is 'free' (I put this in quotations because your time has value and isn't actually free). If you're going to contract the tile installation out, tile setters today aren't cheap – IF you can find one to do your job (finding labor in today's market can be a pain).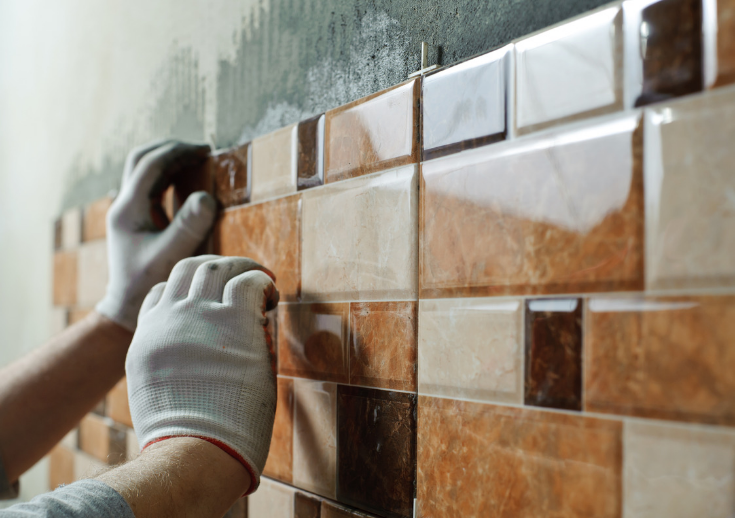 2) Tile Cost – What is the cost of your tile? You know there are many SUV's, cars and trucks which vary in cost, but all provide 'transportation.' Conversely, there are many different priced (and different patterns to lay) tile which will impact cost. Their price can vary as much as the price of the vehicle you choose.
3) Backer Board Cost – With tile you'll need to use either a cement board or waterproof backer board. These materials aren't free – and they take time to install.
4) Grout Cost – What kind of grout are you using? The cost of tile grout can vary significantly between standard sanded grout to urethane and epoxy grouts (which costs 2 to 4 times more than sanded grout).
5) Maintenance Cost – Who will be cleaning your grout joints as they get dirty (or God-forbid, moldy)? If this will be you – and you value your time as time as 'free,' then grout cleaning has no cost (and of course, it has no glory either). If you'd rather be doing other things than cleaning grout (and who wouldn't be?), you'll be forking over money to your local "Grout Doctor" to maintain your tile.
While the 5 factors above represent the complete cost of a tile shower (i.e. Installation Cost + Tile Cost + Backer Board Cost + Grout Cost + Maintenance Cost) – in general laminated wall panels are about equal or slightly less cost than tile for the initial installation. However, when you factor in long term maintenance costs, you're far ahead with these grout-free waterproof wall panels.
FAQ #6 – Are there laminate wall panels to fit diverse design styles like Modern Farmhouse or Modern Minimalist?
This is where the uniqueness of laminated wall panels shines. If you want the rustic look of a vintage shower wall which is 100% waterproof what choices do you have today? With the 3 traditional wall panels mentioned at the beginning of this article the answer would be ZERO. With laminated wall panels you can choose an Antique Gray with a textured wood feel (see below) or Abby Shale pattern to make your modern farmhouse shower come to life (without tile joint maintenance).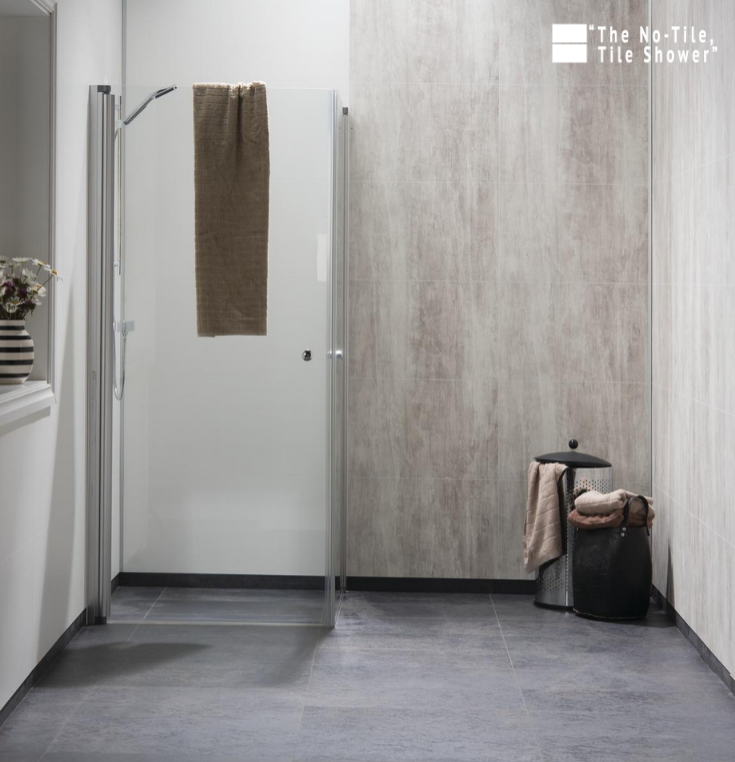 If you're renovating an urban loft (of just want the feel of one in your bathroom) and want an earthy Modern Minimalist feel, these cracked cement bathroom wall panels are perfect. They look like the real thing yet cost far less than creating an actual concrete wall. And oh, another thing – they're a breeze to clean.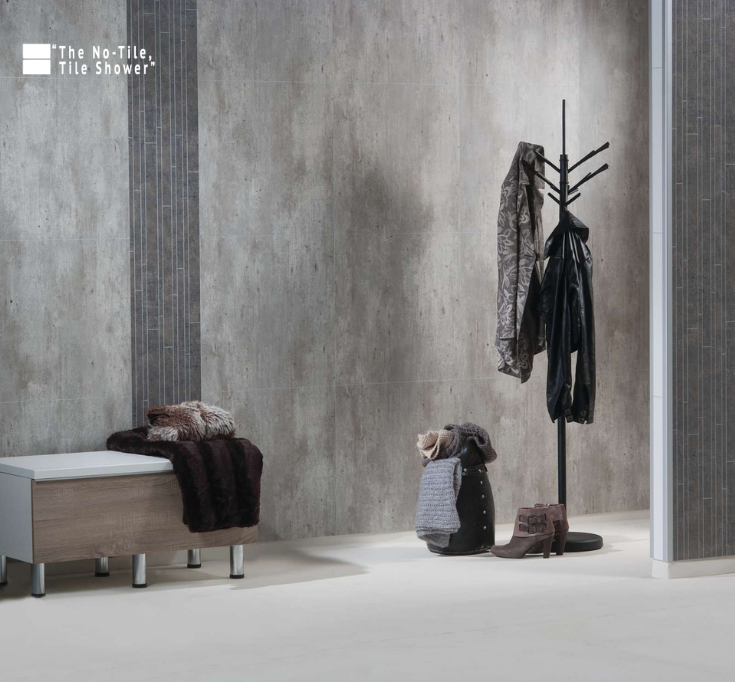 FAQ #7 – Is it difficult to clean laminated wall panels?  
It's as simple to clean laminated wall panels as it to clean laminated flooring or countertops. Most people use soap and water to clean these walls down. You can also use other non-abrasive cleaners like Fantastic, Windex, Green Works, Tilex Spray, Pine Sol and Lime Away.
FAQ #8 – Is it possible to use laminated panels in a custom-sized shower?  
Since these panels come in modular 2' x 8' sections (which can be cut with a common woodworking tools), they're perfect for custom-sized showers. For example, if you have a 66" wide back wall you would first click, lock and seal 2 full-sized panels together (2 panels x 24" wide panels = 48" total). Then to fit the last 18" of space (66" total width – 48" for the first two panels), you simple cut an 18" piece from the last panel.
It's that simple to make a custom size.
With this system you don't need to know the exact final size of the shower (or whether it's in-square or out-of-square – OK, it's most likely out-of-square), because you can cut and trim the last panel to make your custom (or standard-sized) shower work.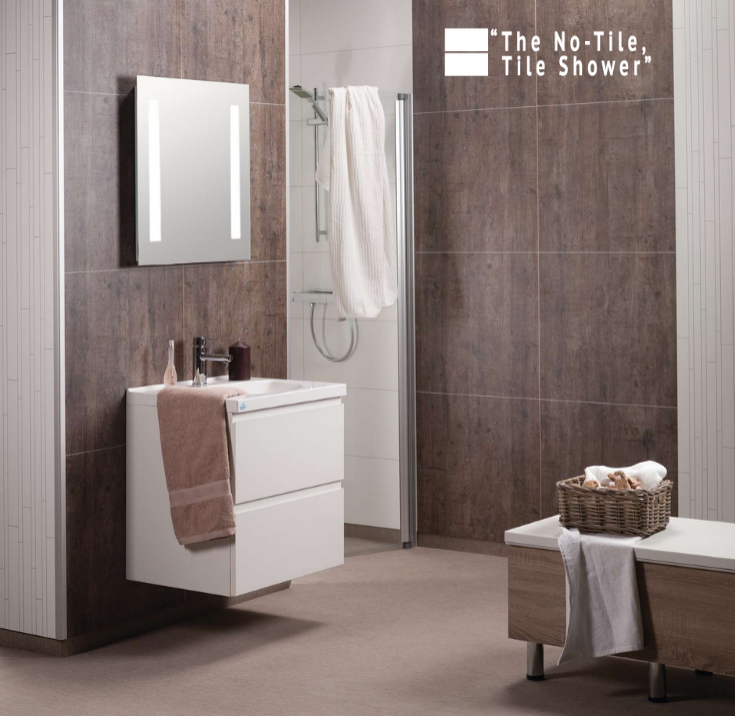 FAQ #9 – What is the warranty?  
Laminated wall panels have a lifetime warranty residential which guarantees they are waterproof, stain resistance and maintain their color consistency.
FAQ #10 – How heavy are the laminated wall panels? Do they flex a lot when they're being installed? Can they be installed with one person?  
Since these high-pressure laminate panels are applied onto a 7-layer marine grade birch plywood they are sturdy and can be handled by one person. Each panel weighs 26 lbs.
FAQ #11 – What type of backer board do I need behind these panels?  
Laminated shower or bathtub wall panels require less cost and energy to prep for than ceramic tile, cultured granite or acrylic wall panel installations.
For example, with ceramic tile you'll either use bulky (and hard to cut) cement board or an expensive waterproof wall backer system (Wedi and Schluter are 2 popular options).
If you choose a cultured marble or acrylic wall panel system, you'll line the alcove or corner shower with moisture resistant green board before putting up the panels.
With laminated wall panels (which are a 'direct to stud' product), you only need to run 1" x 6" boards horizontally every 16" or use a sheet of OSB to attach the panels to. Quick. Simple. Low-cost.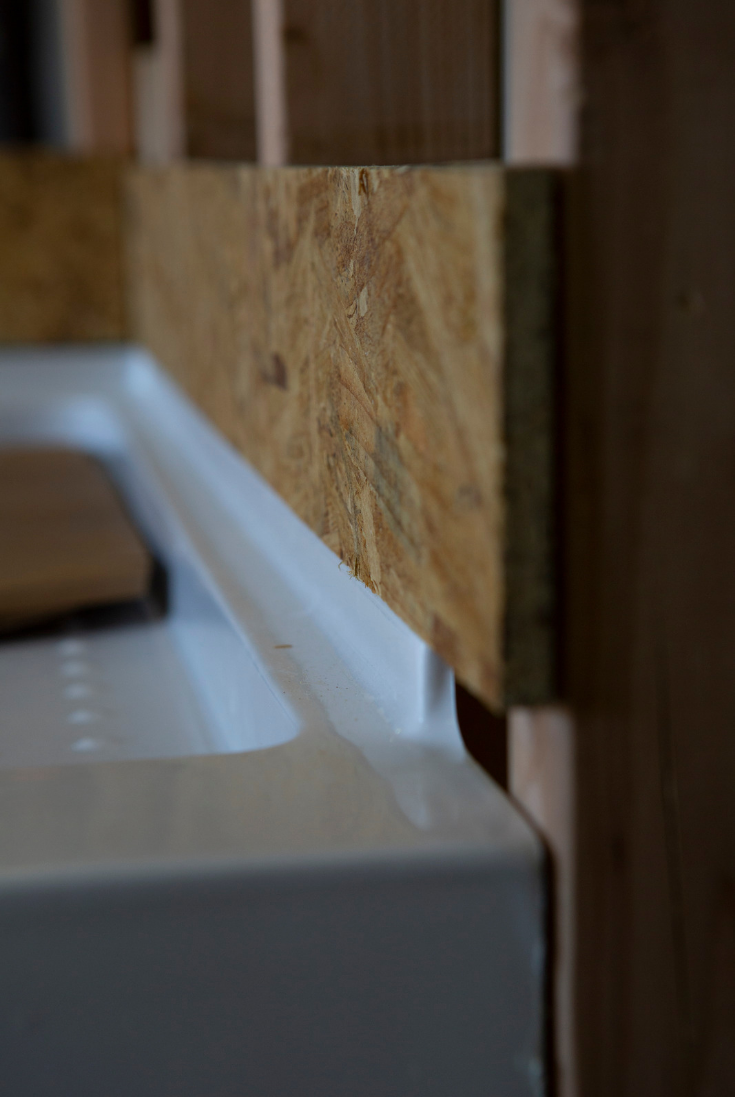 Conclusion
So, now that you've sifted through these 11 frequently asked questions about laminated wall panels do you see them as a contemporary, higher-quality option vs. the 'standard choices' you've bumped into during your initial Internet research?
How can I (or a member of my team) help you?
Do you have any additional question about your project me (or my team) can 'fill in the blanks' for you?
We'd love to help. Call us at 877-668-5888 (for nationwide wholesale supply or a connection to a local installing dealer) or at 216-658-1270 in Cleveland or 614-252-7294 in Columbus for professional installation service.
If you're a remodeler or builder and want practical advice on remodeling products, industry trends, marketing and sales tips to grow your business (and cut day to day hassles), start reading my newest blog – Innovate Builders Blog. It's packed with ideas you can use now. Click here to Sign Up for the Innovate Builders Blog.
If you're in the building business, click here if you'd like to learn how to become a shower wall panel dealer or call and ask for Mike at 877-668-5888.
---
Mike Foti
President of Innovate Building Solutions a nationwide supplier and regional (Cleveland and Columbus) remodeling contractors. Some of our product lines include glass counters, floors, backsplashes, glass blocks and grout free shower and tub wall panels
---