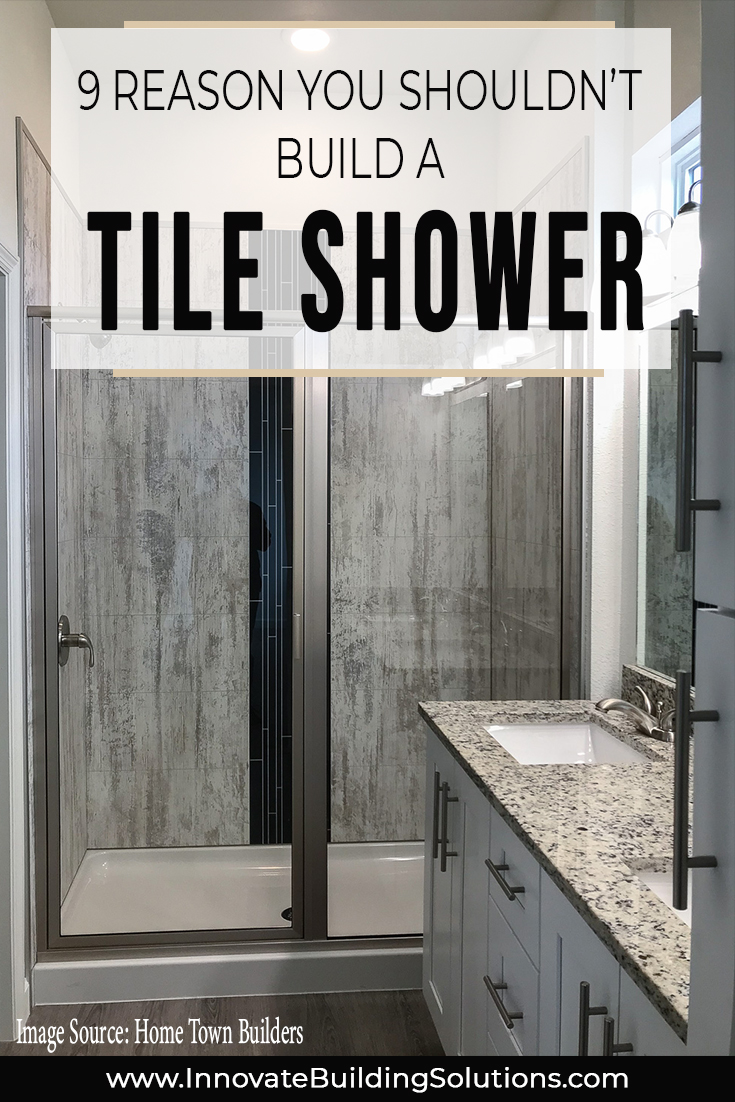 OK – I'm not writing this to take down the tile industry, and I'm certainly not arrogant enough to think this post has that kind of power.
However, I've been on the receiving end of countless homeowners (and even bathroom remodeling contractors) calls who are 'sick and tired' (as my Mom used to say) of problems with tile showers. They're desperately looking for better solutions.
Admittedly, a tile shower can look beautiful once its finally completed. However, how long will it hold up? Will it be a pain to maintain? Will you be protected by a warranty if the shower pan or walls leak?
When it comes to those looking for a richer-looking showers tile is the A#1 top choice… but should it be? And even if you're sold on tile, are there installation approaches and materials you should use to get a better finished product which lasts longer?
In this article I'll focus on frustrations surrounding tile showers, and alternatives you need to research if you hate grout (which is the evil-stepbrother or stepsister to tile). I'll also provide examples of better performing products to use instead of tile (or improved products to use with tile, is you're set this is the way for you to go).
Let's check out the 9 reasons you shouldn't build a tile shower.