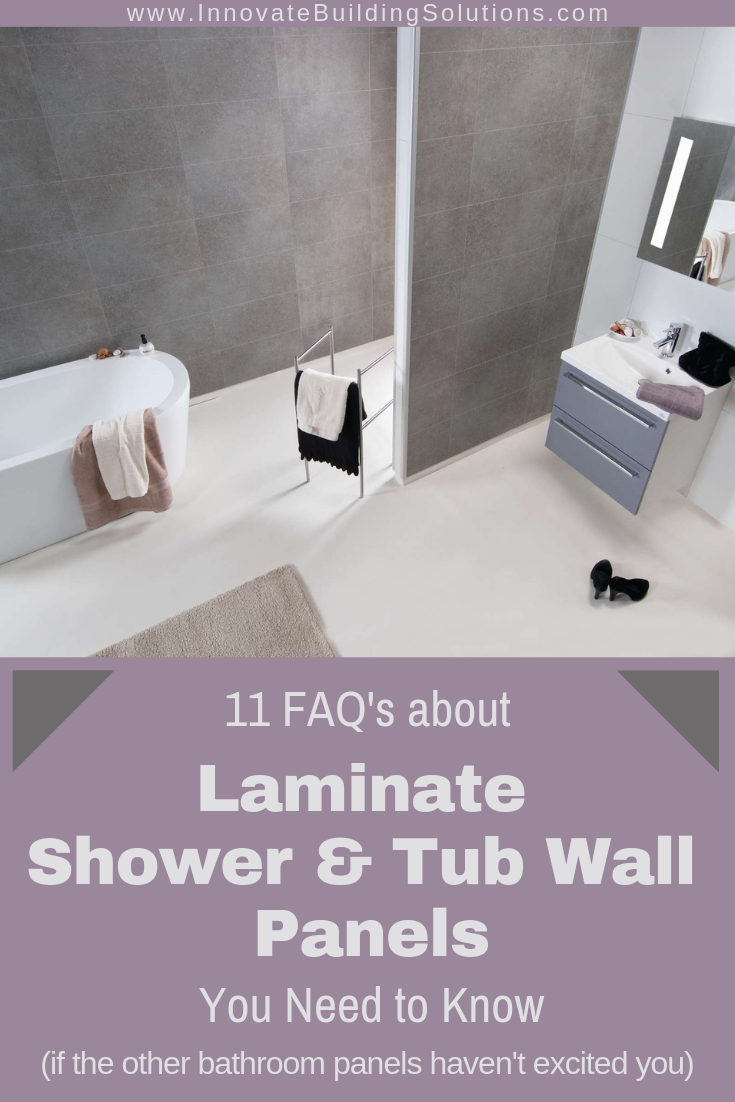 Updated March 31, 2019
If your tile and fiberglass shower and tub wall surround panels today are a disaster, you're not alone. Moldy, dirty tile grout joints. Yellowed, stained and cracked fiberglass. You know you don't want to stare at (or deal with the maintenance of) these products any more.
So, you're burning a digital trail on Google attempting to find a high-quality, high-style option to blow up the ugliness which is your shower wall surrounds today. Your 'digital tire-kicking' has led you to 3 common options:
Option #1 – Bath-in-a-Day acrylic wall panels – These 1/8" thick (or should I say thin) panels aren't impressive. They're pressed out of a mold (and look it). You can't find a DIY kit to save your life (note- the reason for this is the 'Bath-in-a-Day' franchises want to come out to hard-close you in an old-fashioned Tin-Men-esque style).
Option #2 – Decorative PVC composite wall panels – These ¼" thick panels have many bold patterns. They're simple to install. You're just not sure if you want so much pattern in your walls – or if the designs fit your interior design theme.
Option #3 – Cultured marble or solid surface wall panels – These man-made 3/8" thick wall panels (which look like marble, granite and stone) are built like a tank. They're durable. They're rock-solid. That's the good news. The bad news is they're traditional – but you want a contemporary look. They're heavy (a 60" wide panel will weigh about 130 pounds and takes 2 people to install). They're an option, but their look and installation scare you.
You start to think, is there a contemporary, higher-quality, simple to install option which beats the 'usual' choices?
The short answer is – YES. That option would be…
Laminated shower & tub wall panels
If you haven't grown up in Europe you may be saying, "What in the 'H-E-Double Hockey sticks' (you're using this term because this is a 'family-friendly' blog post) are laminated wall panels and why should I give a hoot?"
In this article my goal is to help you get your arms around that question by giving you information about 11 frequently asked questions about this product. You'll see why 1/3 of the homes in Norway use these bathroom panels. You'll see why they're getting HOT, HOT, HOT in the United States as well. Let's dig in.