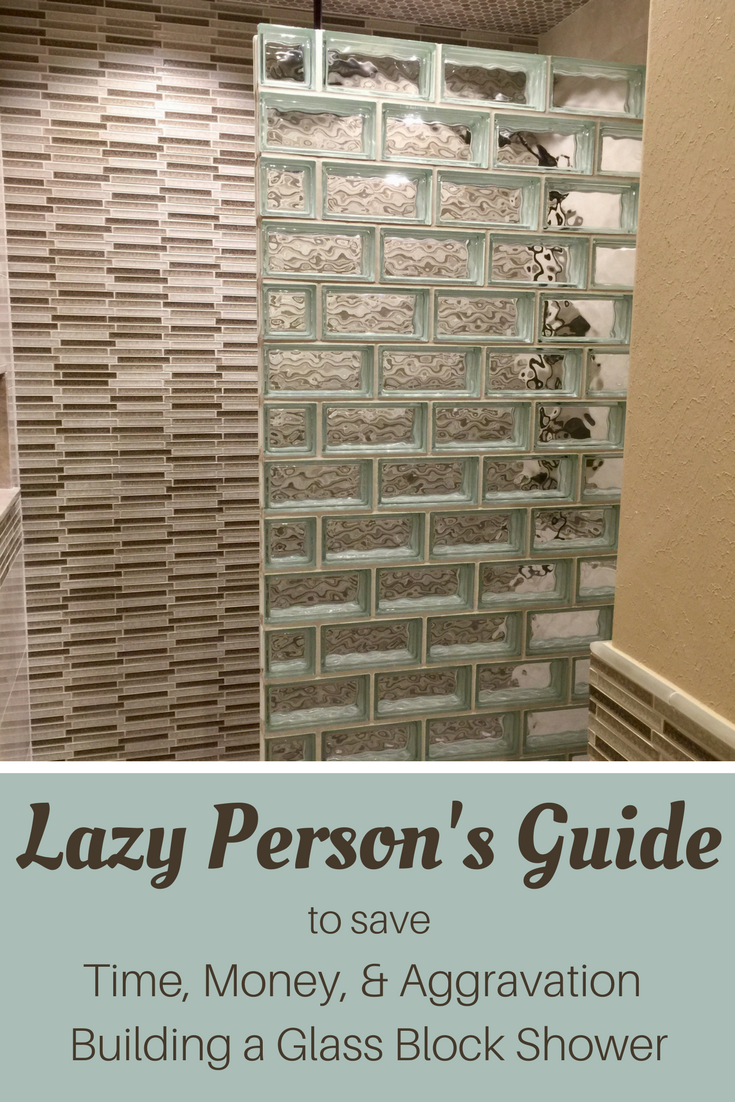 Updated March 23, 2019
You've never done a glass block shower before.
Your contractor has never done a glass block shower before either.
Your local suppliers are clueless about the product.
You're not really a lazy person, but you only have so much time left in your crazy-busy day to figure out this part of the project. It's just one (although important) element in your bathroom remodel.
How do you get this shower built without blowing a hole in your budget or pulling out your already-too-thin head of hair?
As crazy as this may sound, when you strive to get lazy (AKA being more efficient), this job will go smoother for you and look nicer at the end. In this article my job (and I'm perfectly cool with accepting it) is to give you practical ideas to get this project done efficiently and effectively. I'll look to cut your research time and installation frustration (hey- that rhythms). My job is to keep you within budget and eliminate unnecessary errors which can come with being a "first-timer." At the end (in the comments section) let me know how I've done and or any other "blanks" you need me to fill in. Now, let's get to the tips.