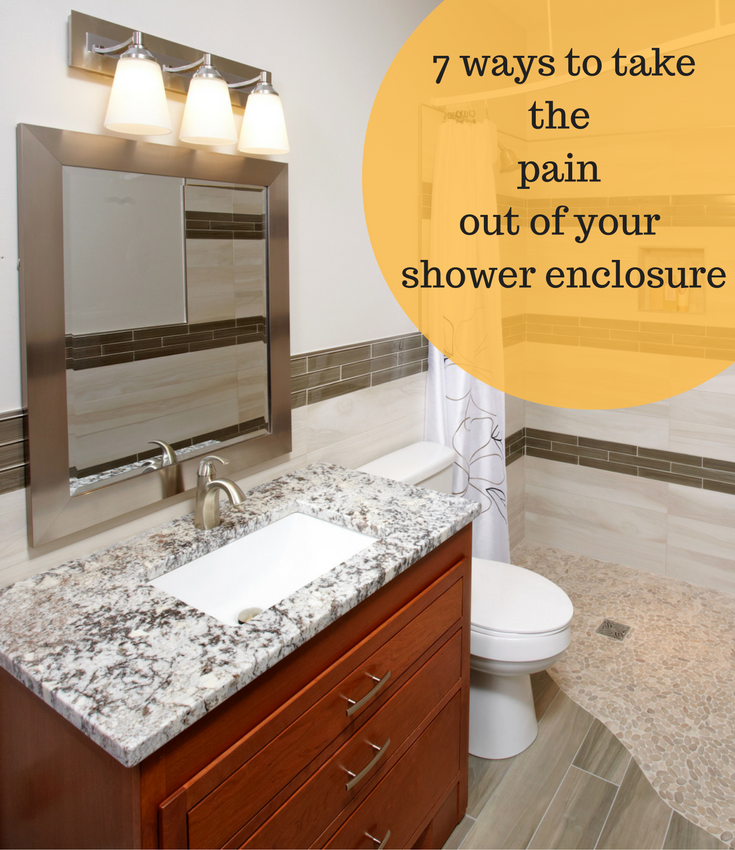 Updated January 13, 2019
Is stepping into your shower enclosure like walking into a Haunted House on Halloween? You're unsure what's lurking (and growing) inside of this small spooky space. What's worse is you have to go into this horrific tiny dark box on a daily basis – OUCH!
In many cases your shower has been doomed from the start. The original homebuilder put in a cheap fiberglass one-piece unit which is yellowing, cracking and has scum you can't even bring in a magician to clean off. Possibly you bought your home from an "expert" DIY'er (or so they thought) who created a tiled shower you swear your 5-year-old could have built better (some homeowners just don't know what they don't know).
Why continue to put up with this spooky, ugly, high maintenance and maybe not so safe shower anymore? It's time to no longer have your shower be such a pain in your _________ (fill in the blank). It's time to take a shower "pain management" class. In this article get 7 practical tips to create a shower stall you'll actually want to shower and relax in!