How to Compare Tile Shower & Tub Wall Backer Board Systems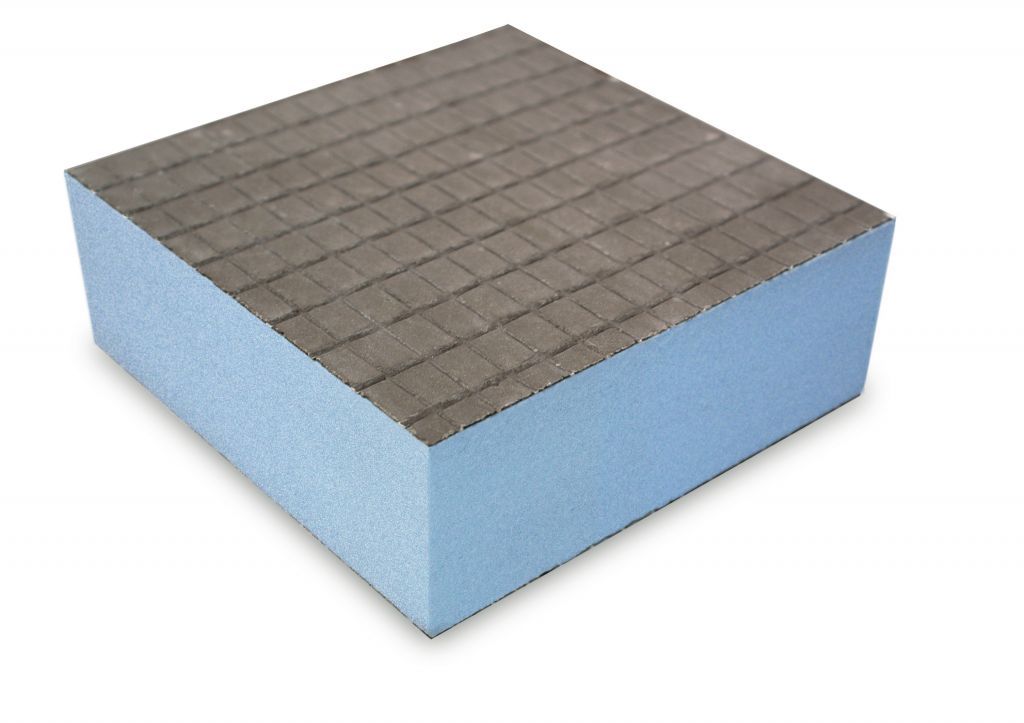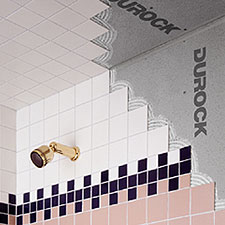 In tub and shower remodeling often it's what you don't see (the wallboard system behind the wall) that's as important as what you do see (the decorative ceramic or natural stone tiles inside the space). The reason is – water can be the enemy of long lasting walls. So – how do you fight against damage (mold/mildew/wall deteriorating) caused by water and condensation in a bathroom? Choose the right tub and shower wall backer system. This article will advantages and disadvantages of the 5 most used systems (in no particular order).
System 1 – Concrete backer boards – Made of cement these ¼" or ½" thick sheets are very popular in shower & tub areas.
Advantages – Low cost, easy to find (brands like Wonderboard & Durock are available at home center stores), resists fungus & bacteria growth.
Disadvantages – Heavy (a 3' x 5' sheet weighs 45 lbs.), cutting is hard to do & can kick up dust, not a waterproof material (only water resistant), it's recommended to put a vapor barrier behind the cement backerboard, more difficult to install & may require 2 people, time consuming to create recessed shampoo & soap niches with this product.
System 2 – Fiberglass backer boards – Uses a fiberglass mat on the front and back of the board vs. a cement material.
Advantages – Lower cost (although slightly more expensive than concrete backer boards), water resistant, readily available
Disadvantages – Not waterproof, still on the heavy side, harder to cut than other systems, it's recommended to put a vapor barrier behind the system.
System 3 – Green board – This product is moisture resistant gypsum board that can be identified by it's green face paper.
Advantages – Low initial purchase cost.
Disadvantages – this system is not for wet areas like showers and tubs (although it has been used there). Using this system may save money in the short run but can result in major long term problems that will cause the entire wall structure to have to be taken down and structural damage behind the walls. Water that gets into green board can cause the board to deteriorate and mold to grow inside.  
System 4 – Kerdi polyethylene waterproofing membrane – Kerdi is a pliable sheet waterproofing membrane applied over standard gypsum board.
Advantages – Waterproof system, light & easy to install over standard gypsum board or cement backer board, installs like wallpaper, easy for one person to do.
Disadvantages – More expensive material costs than cement or fiberglass backer boards, requires a 2 step installation (gypsum board is installed first and then the Kerdi system waterproofing membrane goes over it).
System 5 – Wedi extruded polystyrene backer board – Wedi board is made of extruded polystyrene covered in a fiberglass mesh with a polymodified cement coating.
Advantages – Waterproof closed cell system, available in different sizes and thicknesses, premade shampoo and soap niches available to save installation time, easy to cut and install, lightweight material, one step system (don't need to apply a waterproofing membrane over another surface).
Disadvantages – Initial purchase price of the material is most expensive, can be harder to find, need to use anchors and sealants compatible with this system. 
Are you having any shower or bathtub wall problems or doing a remodeling project and need advice? Have you used one of these wall systems with success (or failures)? If so – please comment below.
If you're looking for more information or an estimate to remodel a tub or shower space call or visit The Bath Doctor of Cleveland, Columbus, Dayton (513-742-6679) Cleveland Design & Remodeling (216-531-6085) and Columbus Design and Remodeling (614-252-7294).
---
Mike Foti
President of Innovate Building Solutions a nationwide supplier and regional (Cleveland and Columbus) remodeling contractors. Some of our product lines include glass counters, floors, backsplashes, glass blocks and grout free shower and tub wall panels
---