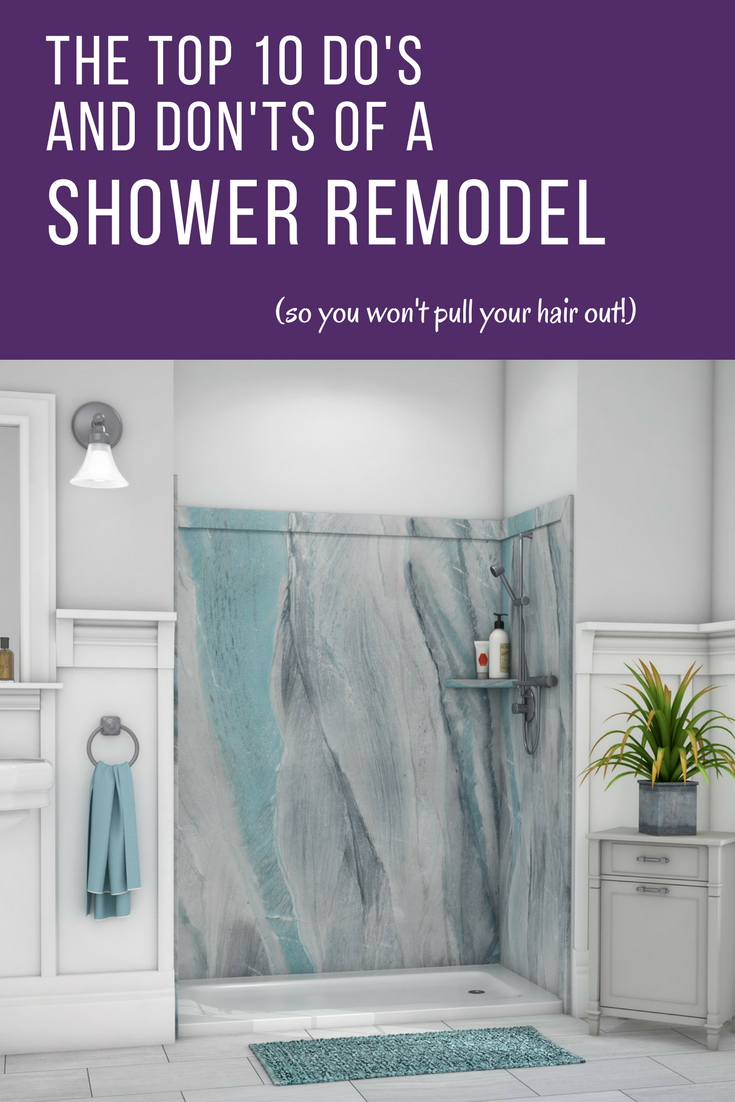 Updated July 21, 2019 (with 3 new bonus Do's and Don'ts & 1 hot new product)
Figuring out how to remodel a shower can be tough. What products should you use to have a stylish space which won't be a pain to clean? Should you hire a remodeling contractor or do it yourself? How do you figure out the best shower pan, wall surround material and type of entry to use? Who you gonna call (it probably won't be Ghostbusters) for help and guidance so you won't end up pulling your hair out (if you have any left at the end)?
I wish I could tell you there was one magic formula, a silver bullet, a one-size-fits-all shower remodel recipe. That would be nice, but it's not reality. What I can (and will) say is there are things you absolutely need to ask yourself (the Do's) and things you'll want to stay away from (the Don'ts) like the plague which will either lead you to a victorious shower project or down the road to home improvement "h-e-double hockey sticks (as our kids used to say when they were young so they wouldn't say hell). Without further delay, let's dig in.