How to Choose Replacement Window Options which DON'T WASTE YOUR MONEY!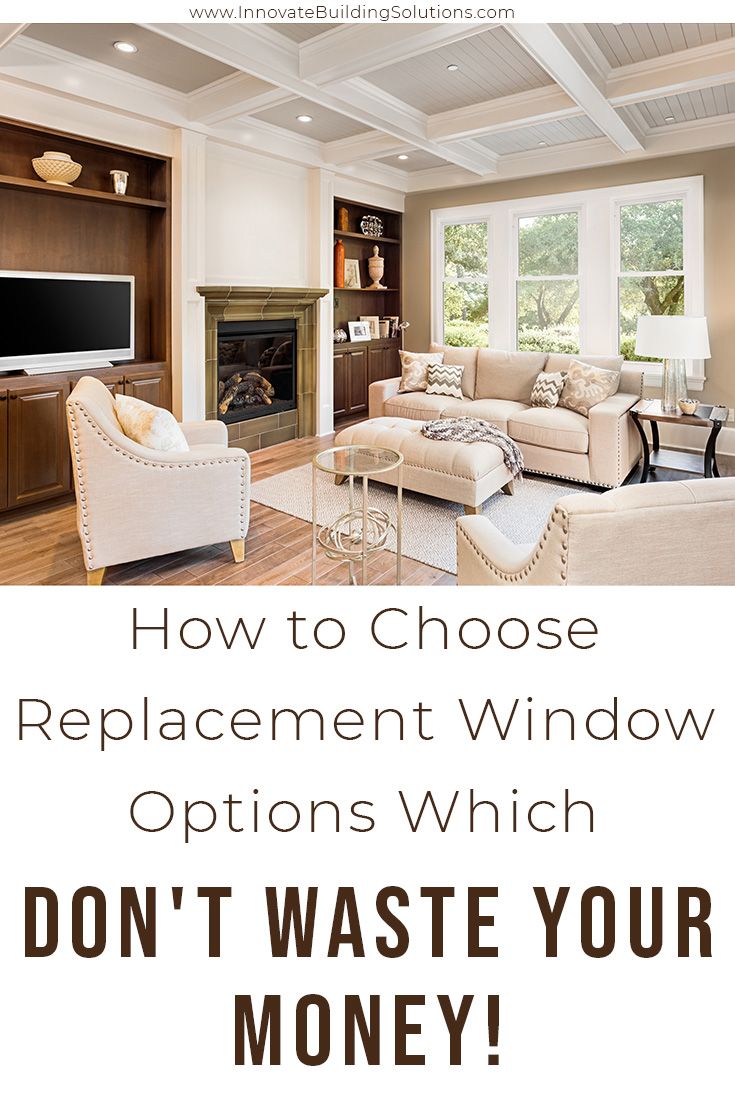 Updated May 23, 2021 
Whether you're choosing replacements windows (and the crazy-number of options which come with them) or buying a new car – it's amazing how the features have evolved over the years.
I can remember my first car like it was yesterday. It was a 1975 Fix It Again Tony (OK – that's another word for a Fiat). It was urine-yellow (sorry for the description, but that's the best way to describe it's color). It was rusted on the sides, had vinyl seats you stuck to like glue on a hot day, roll down windows and an AM and FM radio. How hot was that?
My Fiat had no airbags. No GPS. No leather seats. No anti-lock brakes. No sun roof. No 12 volt outlet for my cell phone (oops, there was no such thing as cell phones – 'back in the old days' as my kids would say).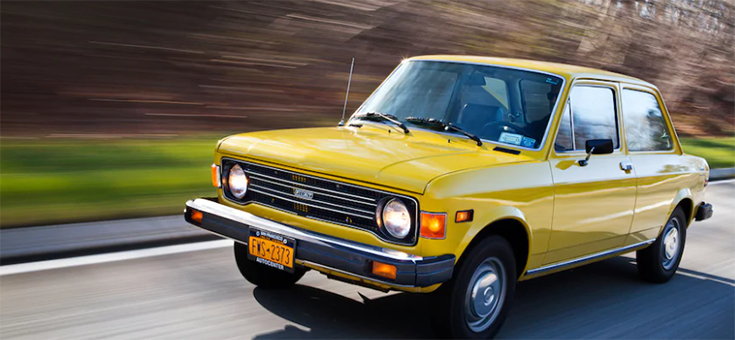 Image Source: www.automobilemagazine.com
And just like cars have evolved over the years so have wood and vinyl replacement windows. And the number of window options have 'blown up' over the years. And while this is a good thing, it makes buying replacement windows more complicated. And 'more complicated' is EXACTLY what you DON'T want in your world (especially if you've got kids and/or elderly parents).
And since money doesn't grow on trees (or certainly NOT on any trees in your back yard), you need to be thorough and thoughtful choosing the right replacement windows options to get the biggest bang for your bucks. But, you may be wondering where to begin?
Well – in this article my goal is to simplify the process of choosing your window options. I'm going to give you 5 basic – yet essential – questions to ask yourself BEFORE choosing  window options and signing on the dotted line with any replacement window contractor (and it doesn't matter if your job is in Cleveland Ohio or Cleveland Tennessee this advice will still apply). So, let's check out the 5 essential questions.
Question #1 – Is this replacement window option a 'want' or a 'need?'
The car I own today (which IS NOT a 1975 Fix It Again Tony – thank god!) has a couple features which came with the 'package' which are a waste of money for me. They're the sunroof and cruise control. They're  unused and of no value to me. Putting them in the package was a waste of money for me.
And when it comes to replacement windows – in order to not waste money you need to ask first, "Is this feature a want or a need?" If you view your current home as a 'fix and flip' you'll spend a few years in, should you  spend big bucks for a faux woodgrain interior and window grids? It's not the greatest idea.
On the other hand – if you're buying this window to cut heating and cooling costs and you're planning to stay in this home until they 'wheel you out,' investing in argon or krypton gas filled window panes makes perfect dollars and sense.
While it's hard not be 'emotional' when buying new windows for your home, it makes sense to step back and classify all the options you're considering into the categories of 'wants' or 'needs.' Ask the replacement window specialists to quantify the cost of options. Find out where the value ('er your money) is going. Invest wisely. Don't be pushed into options you don't need – or won't give you a good return on investment when you sell.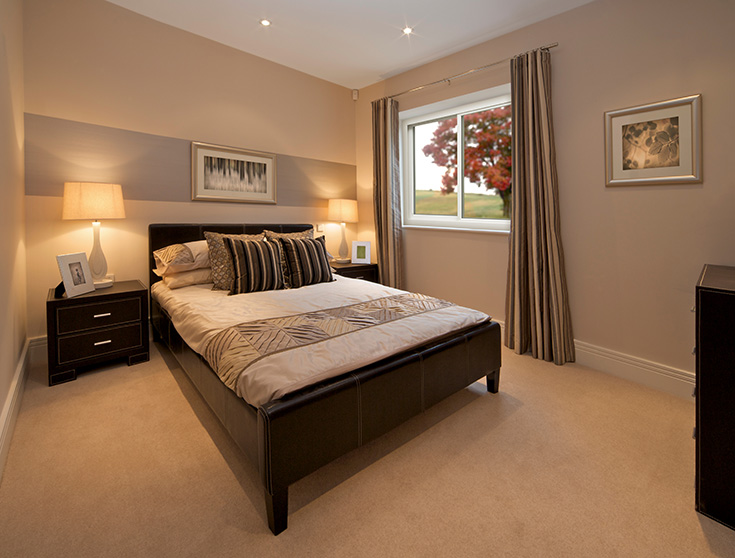 Question #2 – Will replacement windows (and the options which come with them) help my home sell faster and for a better price?
There are A LOT of places you can spend money – and you have to look no further than your kids and spouses to KNOW that's true!
And there's also a lot of home improvement projects which are vying for your attention (and limited dollars). So, how can you know replacement windows (and the options which come with them) are a good use of your hard-earned money?
Well – one smart way is to review the 2020 Cost to Value Study which shows that vinyl replacement windows have the 5th highest return on investment of all home improvement projects – even higher than wood replacement windows.
And while new vinyl replacement windows do hold their resale value well, window options which are 'seen' and add to curb appeal, will help sell your home better than options which are 'unseen.' What I mean by this is, when you add windows with grids or woodgrain options which compliment the architectural style of your home vs. options which are 'hidden' like energy efficient glass packages – you'll get a better ROI on the 'seen' vs. the 'unseen' options. Add architectural elegance which compliments your home style – whether its a 'Frank Lloyd Wright' look, or Colonial or Prairie style, Contemporary or Craftsman with new replacement windows.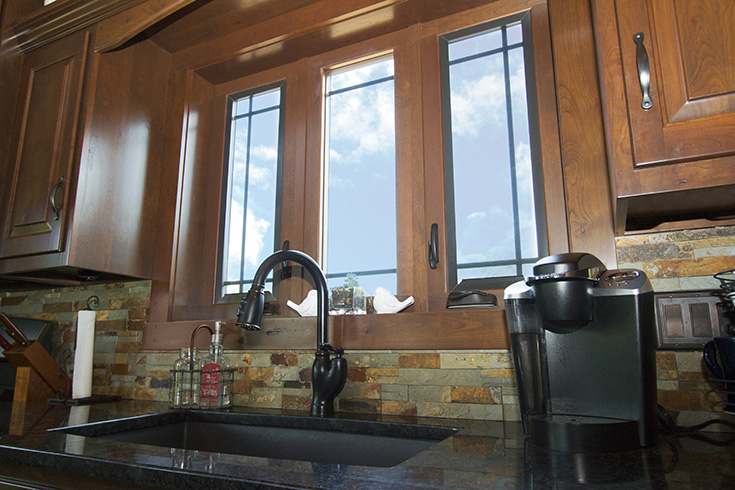 So, if you're investing in windows to dress up your home for sale, look for options which 'look' nicer and add to your home's curb appeal. After all 'sizzle sells.'
Question #3 – Which options can cut my heating and cooling bills since I plan to stay in this home a long time?
If you see this home as your 'forever home,' – you love the neighborhood – and plan to stay as long as your health will allow you, money-saving replacement window options make complete sense. In this case you'll want to look at energy efficient insulated glass panes to drive the costs of owning your home down (and save on heating and cooling costs year after year after year).

Use low E coatings to reduce ultra violet light damage to your furniture and heat gain . Add argon or krypton gas fill panes to reduce temperature transfer. This will make sense whether you live in Columbus or Cleveland Ohio or Phoenix Arizona. These 'silent cost-savers' become intelligent investments.
Question #4 – Which replacement window options will make my home safer and increase privacy?
So, your next door neighbor creeps you out. His 'looks' make the hair stand up on the back of your neck. And you've heard about more break-ins in your neighborhood and want to make sure your windows are as secure as possible. Bottom line – you want window options which make your home safer and more private.
When it comes to privacy concerns you'll want to add obscure glass for your bathroom windows or get fancy and use a decorative casement style vinyl window.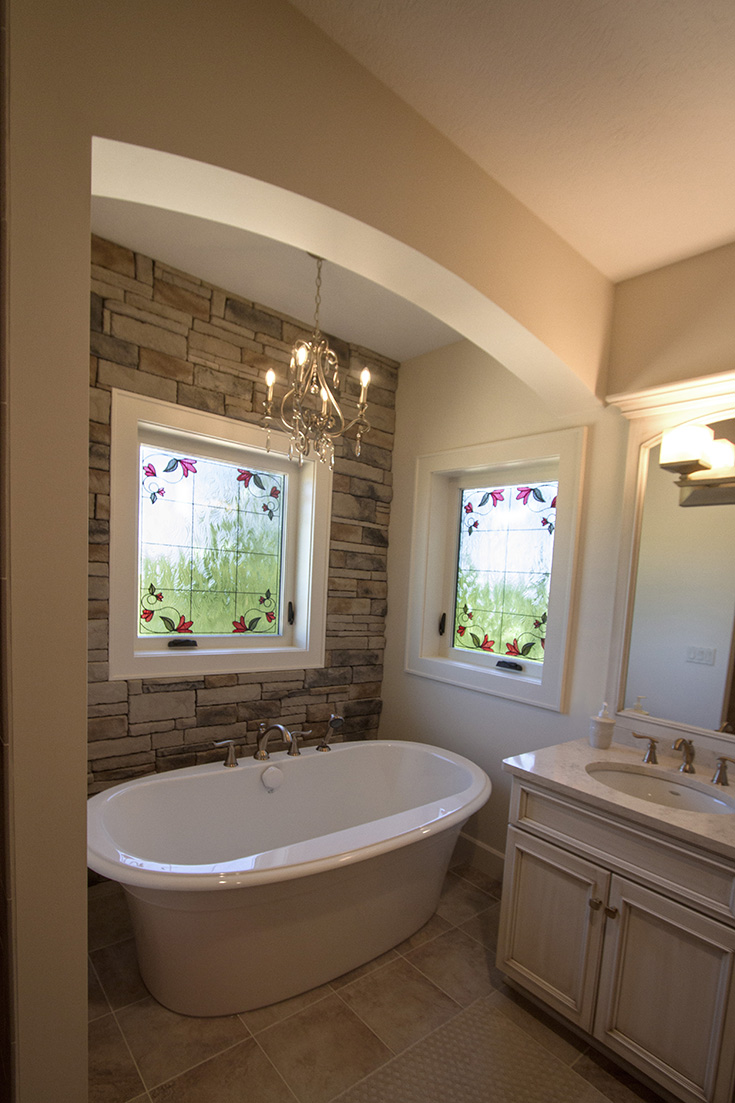 And for a safer home – pay attention to the locking mechanisms your window of choice has. Choose a casement window over a double hung window because it has more secure locking features.
Question #5 – What window options will make my life easier and my home 'live better?'
You're not buying replacement windows because you LOVE your existing windows. If you do love what you have, you'd stick with them and spend your money elsewhere. Your existing windows frustrate you.
Maybe they're a pain to clean. Maybe you hate trying to clean dust off the blinds in front of the windows. Maybe you hate changing out screens and storms every 1/2 year and worry your spouse will fall off the ladder while doing so. Maybe you can't get enough air into the room to clean out the 'stink' your family leaves behind. Maybe you want windows screens you can not only see out better – but which aren't all scratched from your beloved cat (OK – you love them when they're NOT scratching the screens).
Bottom line –  you want window options which make your life easier and your home live better.
So – what window options which make life simpler and your home live better. Consider the following:
Tilt in windows –  Windows with tilt in features make cleaning far simpler. Look for double hung or sliding windows which 'come inside' to you for cleaning vs. casement or picture windows you need to access from the outside to do the job.
Better view window screens – Contrary to what most people realize, not all window screens are created equal. There are window screens called 'BetterVue' and 'SeeView' screens which  not only improve air flow, but also are easier to see through.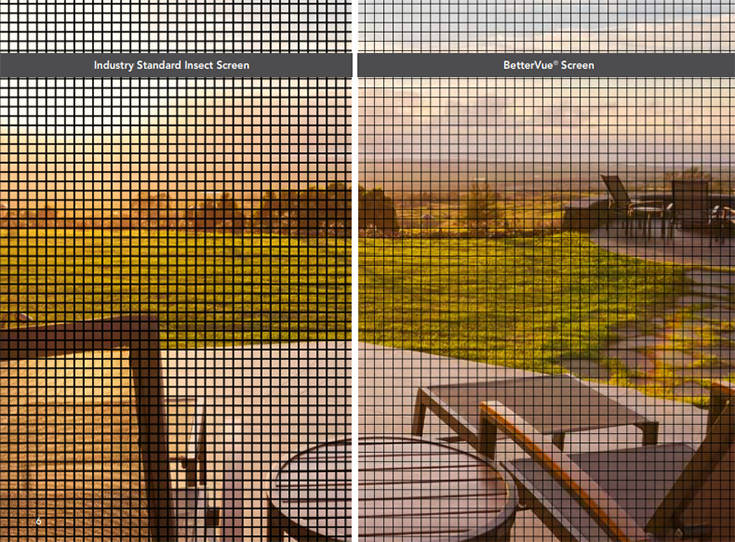 Blinds inside the glass – Imagine having the privacy options for blinds and NEVER (ok – let me say that again – NEVER) have to dust off the blinds for as long as you own the home. This is a crazy, but real option where the blinds are manufactured inside the window sash. They not only make window cleaning simpler, but you never have to hear the blinds spanking against the window panes again.
Do you want more input on window options and costs?
While it's nice to think through your 'wants' vs. you 'needs' with vinyl replacement window options, it's still critical to get 'down the brass tacks' to know the how much these options will cost you. And if you live in Cleveland or Columbus Ohio we'd be glad to come out to your home and give you a free consultation. Call Cleveland Window Company (216-531-4118) or Clear Choice Window & Door in Columbus (614-545-6886) or click for a Free Design Consultation. And if you're not ready for a free consultation call us with questions or comment below.
And finally if you have questions about windows and doors, but don't live the Ohio markets we serve in as a replacement window contractor, ask your questions in the comments below.
Thanks for reading – Mike
---
Mike Foti
President of Innovate Building Solutions a nationwide supplier and regional (Cleveland and Columbus) remodeling contractors. Some of our product lines include glass counters, floors, backsplashes, glass blocks and grout free shower and tub wall panels
---