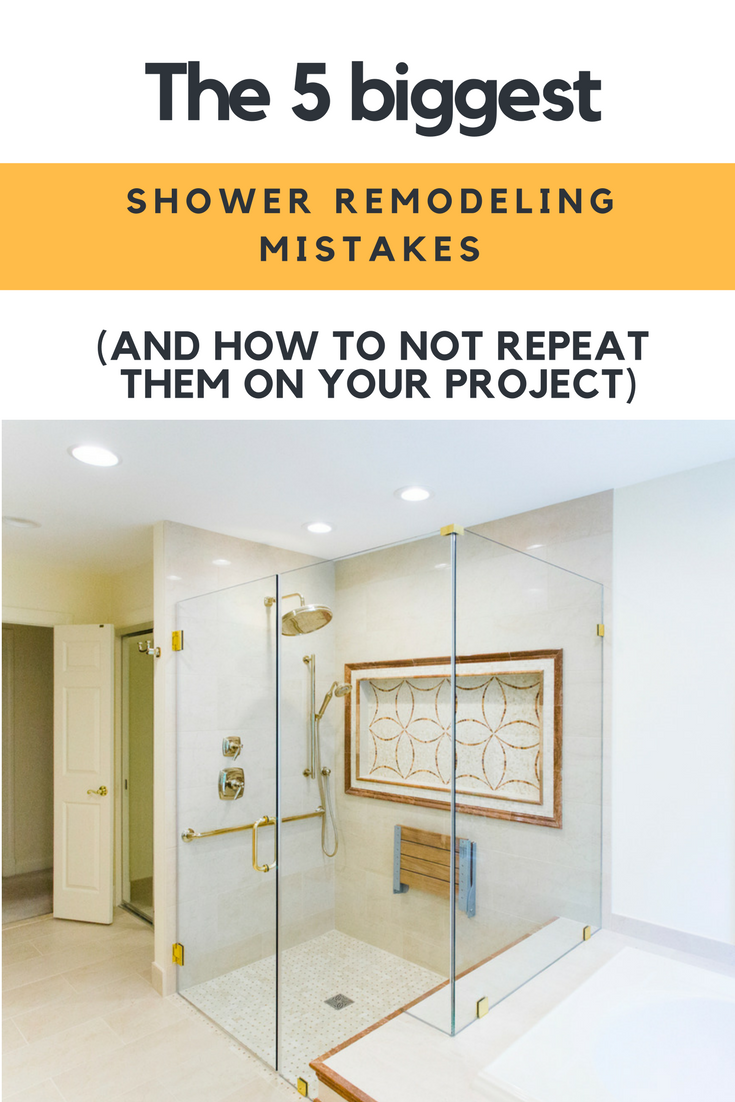 Updated August 18, 2019
Shower remodeling can be a pain. There are so many decisions to make and the cost of mistakes can be high. Here's just a few decisions you'll have to wrap your head around:
What type of shower base (or floor pan) is best?
Should you tile the walls or use a shower wall panel system?
Where is the best location for the drain? What is the optimal spot to put the shower valve to turn on the water?
Should you DIY all, some or contract out this project?
Since shower remodeling is not your 'day job' (and it's a project you may do every 10 to 20 years) it can be tough to get it right the first time. How do you make sure you don't make errors which haunt you down the road?
One way to make sure you're on the right path is to read these top 5 shower remodeling mistakes and the strategies to not repeat them on your job. I've seen them way too frequently and don't want you to fall into the same trap.