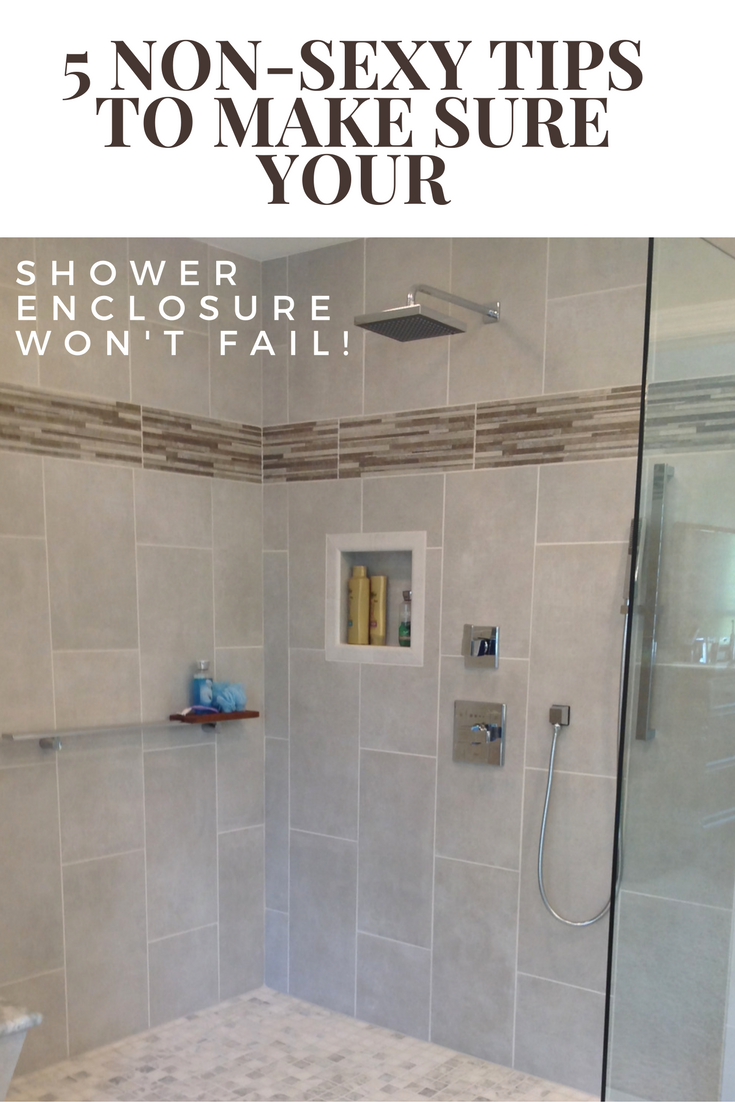 Updated March 9, 2019
Maybe I've been in the bathroom remodeling business too long but I actually think shower enclosures can be sexy. I might have looked into a few too many multi-functioning spa-shower heads, sleek deluxe wall panels and even drains with LED lights and my brain has gotten mushy with visions of stylish new showers. Even though I am more than a bit passionate (OK – maybe a bit touched) about shower enclosures, there is nothing sexy about a shower enclosure which has failed!
Does your existing shower resemble these remarks?
A cracked and yellowed fiberglass pan which even after calling on a higher power you can't get clean.
A tile grout job which is failing so miserably you may have to resort to begging the grout doctor to come back and repair it one more time.
A drain which well – just won't drain. Now you're even thinking about buying stock in Draino because it has to go up in price from all the bottles you've bought at your local grocery store.
Yes – a newly designed sleek shower can be sexy – but your old shower may be so "un-sexy" you feel the need to (pun-intended) "throw in the towel" on it! If you've gotten to the breaking point with your existing shower, don't only look at what's sexy and new in shower products (although that's a lot of fun). You need to take a look at the nuts and bolts of why showers fail so you won't go down this "bad shower road" again.
In this article I'm going to challenge you to take a look at 5 "non-sexy" tips to make sure your next bathroom remodeling project doesn't lead down failure lane. So let's roll up our sleeves and look at these tips so you can (as Larry the Cable Guy would say) get 'er done right the first time.