5 non-sexy tips to make sure your shower enclosure won't fail
Updated March 9, 2019
Maybe I've been in the bathroom remodeling business too long but I actually think shower enclosures can be sexy. I might have looked into a few too many multi-functioning spa-shower heads, sleek deluxe wall panels and even drains with LED lights and my brain has gotten mushy with visions of stylish new showers. Even though I am more than a bit passionate (OK – maybe a bit touched) about shower enclosures, there is nothing sexy about a shower enclosure which has failed!
Does your existing shower resemble these remarks?
A cracked and yellowed fiberglass pan which even after calling on a higher power you can't get clean.
A tile grout job which is failing so miserably you may have to resort to begging the grout doctor to come back and repair it one more time.
A drain which well – just won't drain. Now you're even thinking about buying stock in Draino because it has to go up in price from all the bottles you've bought at your local grocery store.
Yes – a newly designed sleek shower can be sexy – but your old shower may be so "un-sexy" you feel the need to (pun-intended) "throw in the towel" on it! If you've gotten to the breaking point with your existing shower,  don't only look at what's sexy and new in shower products (although that's a lot of fun). You need to take a look at the nuts and bolts of why showers fail so you won't go down this "bad shower road" again.
In this article I'm going to challenge you to take a look at 5 "non-sexy" tips to make sure your next bathroom remodeling project doesn't lead down failure lane. So let's roll up our sleeves and look at these tips so you can (as Larry the Cable Guy would say) get 'er done right the first time.
Non-sexy shower success tip #1 – start at the bottom and work your way up
The shower pan is the foundation of your enclosure. Unfortunately, if you allow your bathroom remodeling contractor to force you down his "tried and true" path and you "get" forced to use the type of base he always uses, you may be in for a rude awakening. You see many bath remodeling contractors take the path of least resistance for them. They either pick up a cheap standard fiberglass pan at the local home center store (which saves them a few hundred dollars on their bid) or they install a tile shower with a "mud set base" the old school way. The "mud set" installation will only be as good as the actual tile guy who installs it. Both of these pans are the "quote/unquote" tried and true ways. Yes, they are often "tried" but the "true" portion is up for debate since these 2 types of shower approaches have high failure rates.
So – what you gonna do when your favorite remodeler comes to you and wants to "make you" use what's he's familiar with?

I'd suggest you come armed with better looking and longer lasting alternatives you TELL your contractor you want to use (sometimes you will need to be forceful to get what you want with contractors). If you want a grout free shower pan two nice alternatives to the cheap home-center fiberglass bases are acrylic, solid surface or cultured marble pans. These pans have long guarantees, they are pre-sloped to the drain and are thicker and more rugged.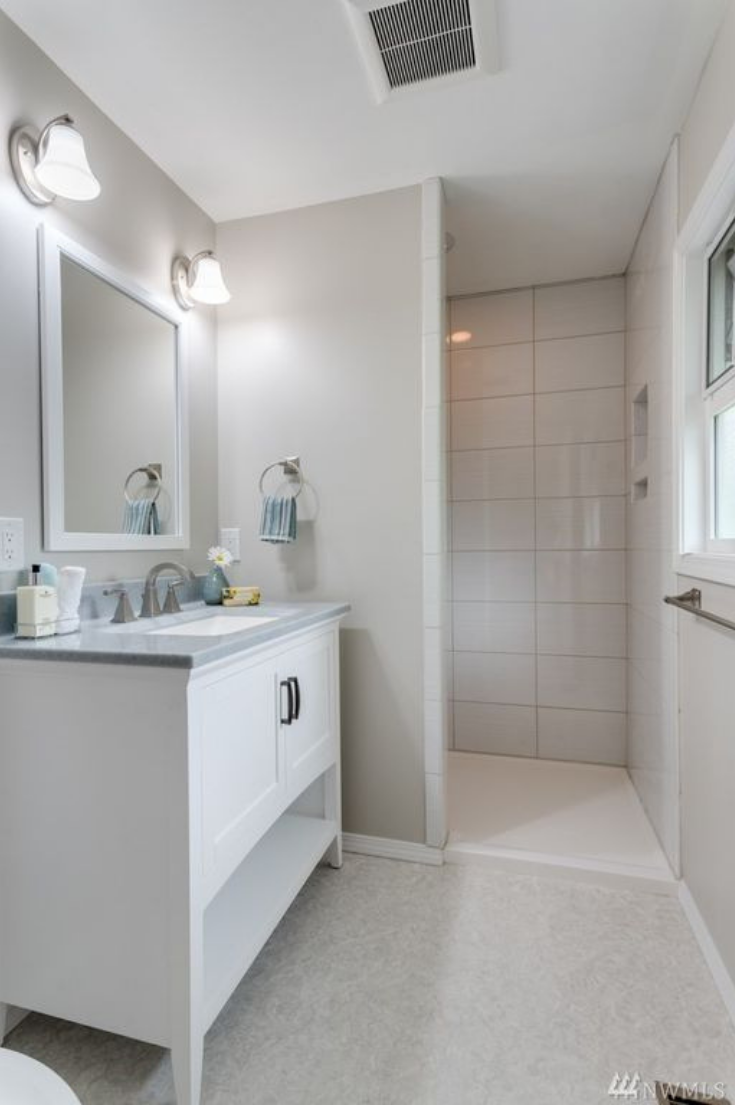 If – on the other hand – you prefer a tiled shower but want one which is low maintenance look into systems like Wedi and Schluter. They are made with waterproof materials so you won't have a shower pan which leaks. While these material costs are higher than the mud pan method, the installation times are significantly reduced (and the quality is way better).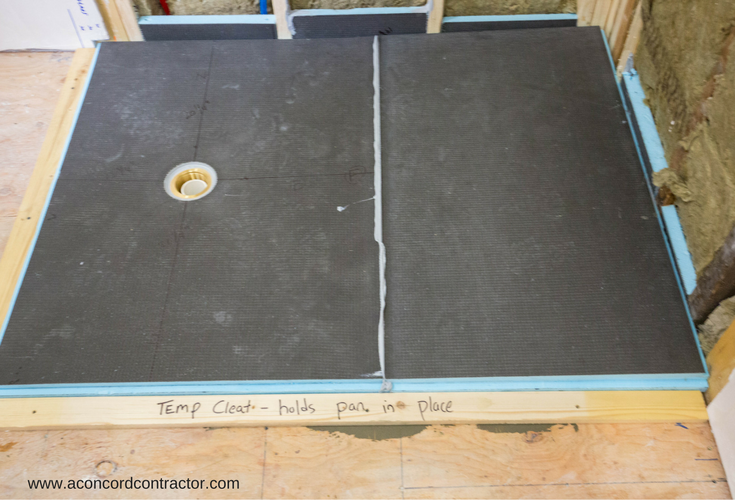 Remember the shower pan is the foundation of your shower. If it fails 5 years from now your contractor will be on to his next job. You, on the other hand, will have a major repair cost on your hand (usually you have to take out the entire shower if the pan goes bad). Insist on a quality shower pan!
Non-sexy shower success tip #2 – Drains aren't hot – but they do matter
I'm going to have to fess-up and tell you I'm not a plumbing expert (by any means) but I've learned a few basics along the way which can help you. What I do know is the size, shape and location of the drain does matter to the long term success of your shower and bathroom.
Size – Make sure you're using the right size drain which meet the code in your area and will properly drain the water. If you're converting a tub to a shower (which usually has a 1 ½" drain) you'll want to go with new 2" drain so the additional water needs of a shower are met.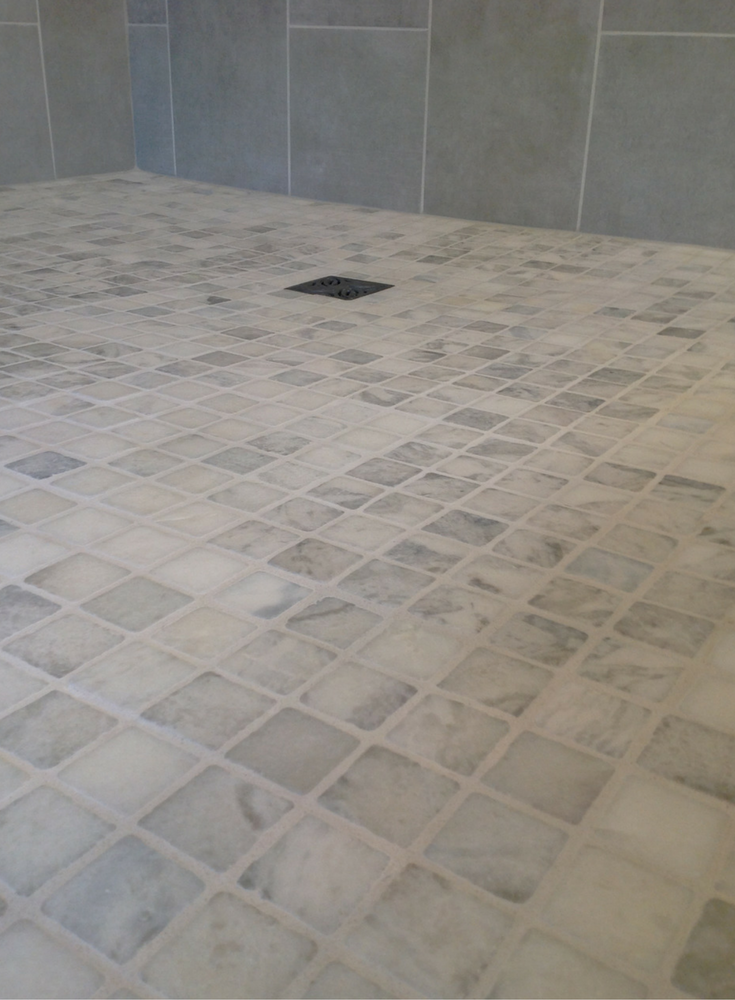 Shape – Drain strainer covers can be round, square or long and linear in design. While choosing a more cost effective round or square drain cover will do the job –the more expensive linear drain will move water more efficiently from your showering space.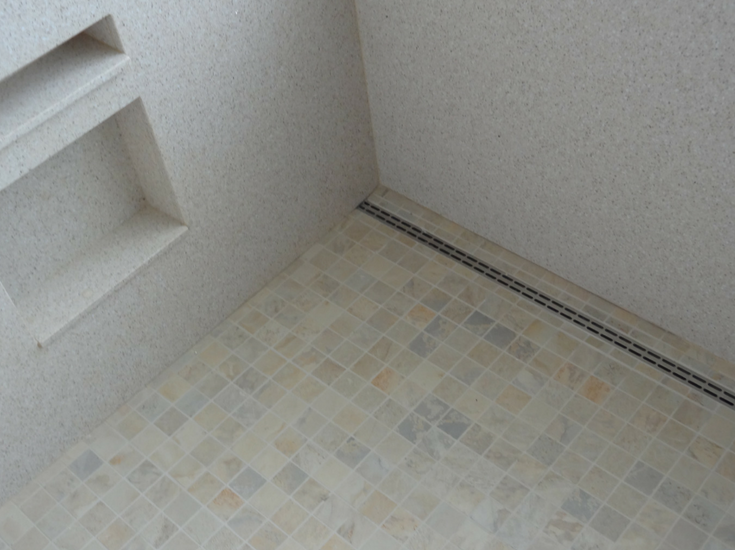 Location – As they say in real estate "location, location, location." You want to make sure your drain is in the right spot. Put the drain on the same side where the majority of the water will be. Although many "standard" showers put the drain in the middle – don't settle for this location. I would recommend doing this little experiment. See where you'll be standing in your new shower and design the drain to be located on that side of the shower – but not in the place where you're standing. Nobody likes to stand in the drain (especially when it's clogged and you're in a pool of water). I recommend putting (if possible) the drain about 12" off the plumbing wall. There are many premade pans (ready for tile and solid surface bases) where you can locate the shower drain exactly where you want it. The ability to locate the drain where you want it can significantly save on plumbing costs.
Non-sexy shower success tip #3 – Back up your walls right!  
Just like a smart police officer will rely on their backup for support, so you too need to make sure your interior shower wall surrounding walls are "backed up" with the right materials. If you've ever been in a bathroom where the tiles are falling off the walls and the wall feels a bit spongy you know what I'm talking about. If you're doing a tile shower make sure to choose a decent water-resistant backer board (cement board is most common) or, better-yet, a waterproof backer board system like the Wedi systems shown below.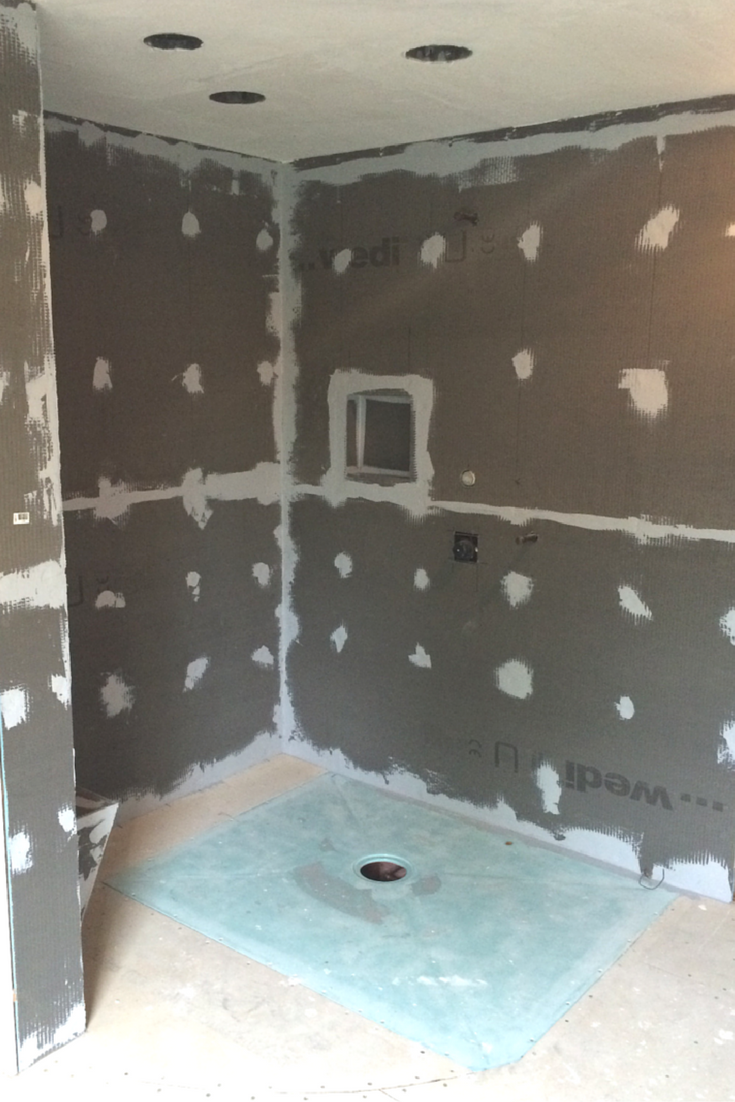 If you're going with a grout free shower wall panel system it will be acceptable to use a simple moisture resistant backer board system (I would recommend checking with each specific grout free shower wall panel system to make sure you've got the right choice for your system).
Non-sexy shower success tip #4 – To grout or not to grout is NOT the question you need to answer!
Every day I deal with people debating should I, or shouldn't I, go with a tile shower in my bathroom remodel? While tiled showers look excellent when they are done, they can be (as you know) more than a bit of a pain to keep up with. While I'm involved with this "to grout or not to grout" debate daily, I contend that's not the real question. The real questions for your shower be:
(1) Do I want a grout-free shower system?
(2) If I do choose a tiled shower what type of grout should I use to minimize cleaning and maintenance?
Question 1 – Do I want a grout free shower? I'd like to tell you a quick YES to this question – but that would be a bit shameless of me since we wholesale four different types of these panel systems across the country. What I will tell you is people who like grout free shower panels have a few things in common. They are starved for time, want to simplify their lives and in most cases choose grout free shower panels because they HATE grout! Are grout free shower panels cheaper than the initial purchase price of tile? Usually not. Will they save you hassle and costs in the future – definitely. Check out 2 nice-looking, yet simple to work with styles below. The first is a decorative PVC composite and the second image is a laminated shower wall panel. They're both stylish and a snap to install.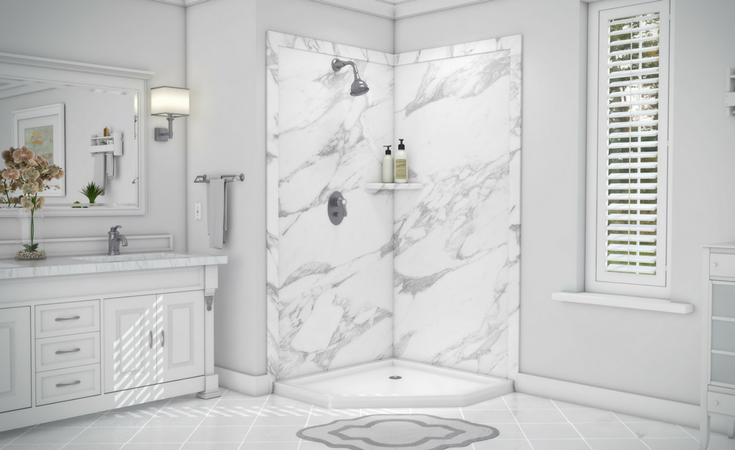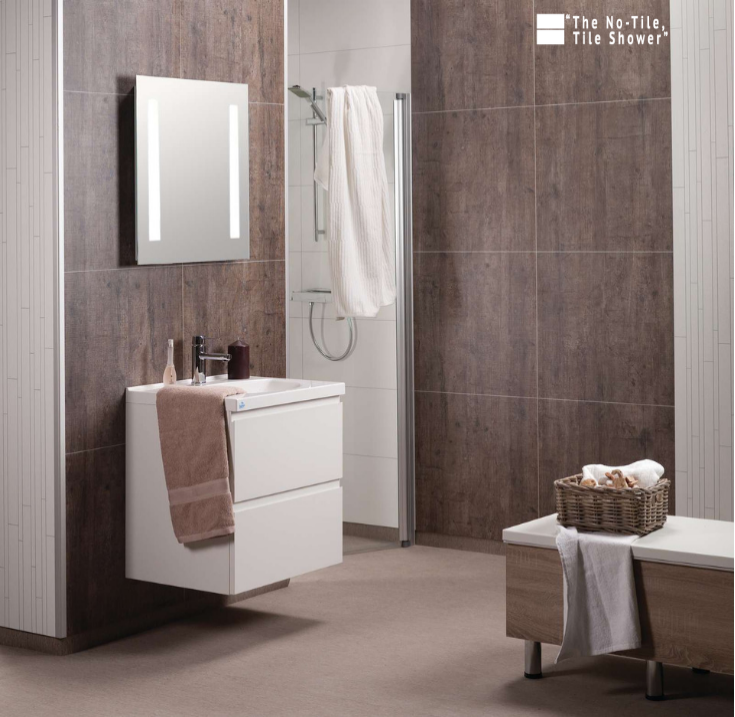 Question 2 – How do I minimize the cleaning hassle of a tiled shower? While I won't claim to be a grout expert I will tell you our field crews recommend using urethane grout as the best solution to minimize your long-term time investment to clean your shower. While sanded grout is used most frequently (and is the easiest to install) it will require more maintenance and care.
Non-sexy shower success tip #5 – Proper ventilation
I will come clean (OK another bad shower pun!), I am super-bad about using the ventilation tools in my master bathroom – although they are there. To have your shower last it's best to maximize your ventilation options. An exhaust fan near the enclosure or a window which can be opened will help moisture from getting captured and marring the appearance and longevity of your shower.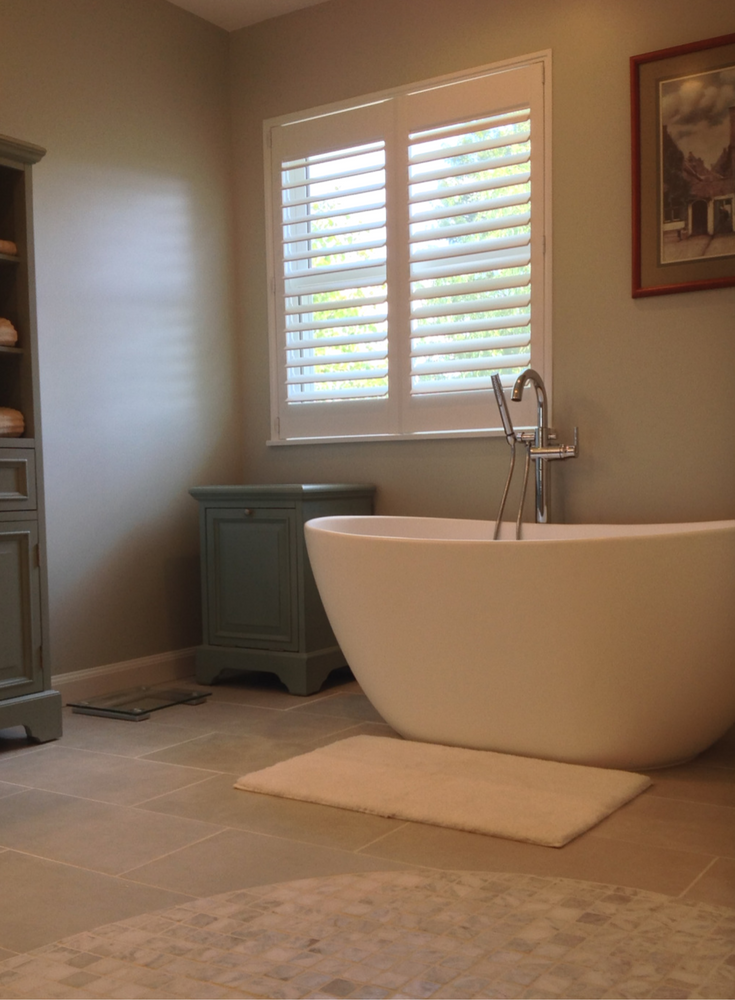 Conclusion
While I love a sexy and sleek shower more than the next guy, I know from my too-many-years of experience in the bathroom remodeling industry (I have a few grey hairs which are evidence of this) the key to the shower working out in the long run is using some of these behind-the-scenes non-sexy tips to make sure your shower lasts.
Do you need any feedback on a shower remodeling project? I (or a member of our team) would love to help you with your project. Please comment or call the number below.
If you're looking for more information or an estimate on remodeling a shower or nationwide material supply for the various wall panels and shower bases mentioned above call The Bath Doctor in Cleveland (216-531-6085), Columbus (614-252-7294) or for nationwide supply Innovate Building Solutions (877-668-5888).
---
Mike Foti
President of Innovate Building Solutions a nationwide supplier and regional (Cleveland and Columbus) remodeling contractors. Some of our product lines include glass counters, floors, backsplashes, glass blocks and grout free shower and tub wall panels
---