How to Choose a High Privacy Glass Block, Acrylic Block or Vinyl Shower or Tub Window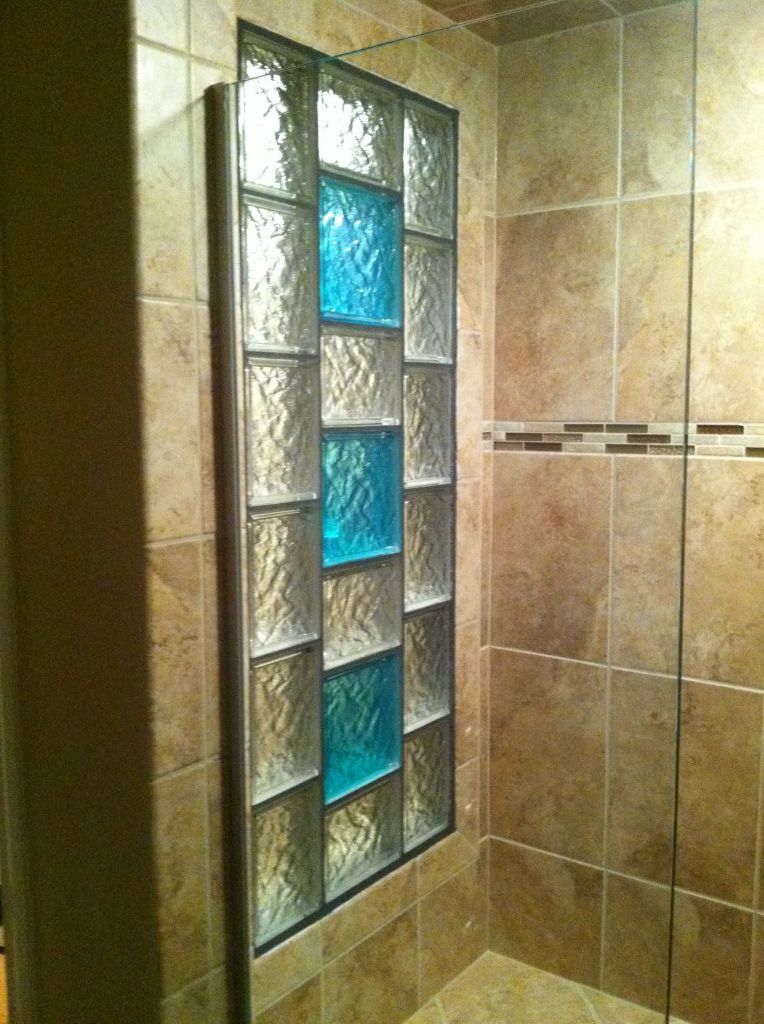 Let's face it – how to replace a shower window can be very difficult to figure out. Many bathrooms in older homes have wood or metal double hung windows right in the middle of the shower/tub area. While this was not a problem when these homes were built in the 1940's, 1950's and 1960's (when more people took baths vs. showers) they just aren't practical any more. The water from the shower penetrates the wood or metal frames in a shower and causes the frame to decay or rust. So how do you solve this problem without losing the benefit of natural light, increases safety and air flow and moisture control of having a window? Read below about 3 possible shower window options and their advantages and disadvantages.
Glass block shower window– Glass blocks can provide an excellent solution for a tub or shower window. Here are their advantages and disadvantages:
Advantages
Provide a high degree of privacy and eliminate the need for curtains
Glass blocks are hard to break improving security
Are available in a wide range of colored glass blocks, frosted and etched units
Disadvantages
Can use an air vent for ventilation, although some people think this takes away from the look of the window
Can be heavy to install
Sizing is not as flexible as a vinyl replacement window – but most glass block windows can be sized in 2" increments.
Acrylic block shower window– Acrylic blocks can combine some of the advantages of the glass blocks and provide full air flow through the window. Here are their advantages and disadvantages:
Advantages
Provide a high degree of privacy and eliminates the need for curtains
Acrylic block windows are light and are available for both new construction and replacement type windows
Can be purchases in fixed, casement or an awning replacement window styles.
Disadvantages
Acrylic block windows are generally more expensive than glass block windows
Color selections are very limited.
Obscure glass vinyl replacement window–The obscure glass vinyl replacement window can provide a high amount of air ventilation at an affordable price. Here are its principal advantages and disadvantages:
Advantages
The vinyl frame around this thermal pane window will not rot or rust like wood or metal framed window.
You can choose different decorative obscure privacy glass packages to accent an interior décor.
You can choose from fixed, casement, double hung or an

awning replacement window

operating styles.
Disadvantages
Easy to break in through.
Vinyl windows are not seen as a good option in higher end and luxury homes.
Colored glass is limited.
If you're struggling to choose the right shower window and need some input post a comment and I'll see if I can help. If you've got some handy tips to offer others on a past project you've done please pass your words of wisdom along as well.
Learn more about choosing the right shower window by visiting Columbus Glass Block or Clear Choice Window & Door (614-252-5888 or 877-668-5888), Cleveland Glass Block, Cleveland Window Company (216-531-6363) or Mid America Glass Block of Cincinnati or Dayton (513-742-5900).
---
Mike Foti
President of Innovate Building Solutions a nationwide supplier and regional (Cleveland and Columbus) remodeling contractors. Some of our product lines include glass counters, floors, backsplashes, glass blocks and grout free shower and tub wall panels
---