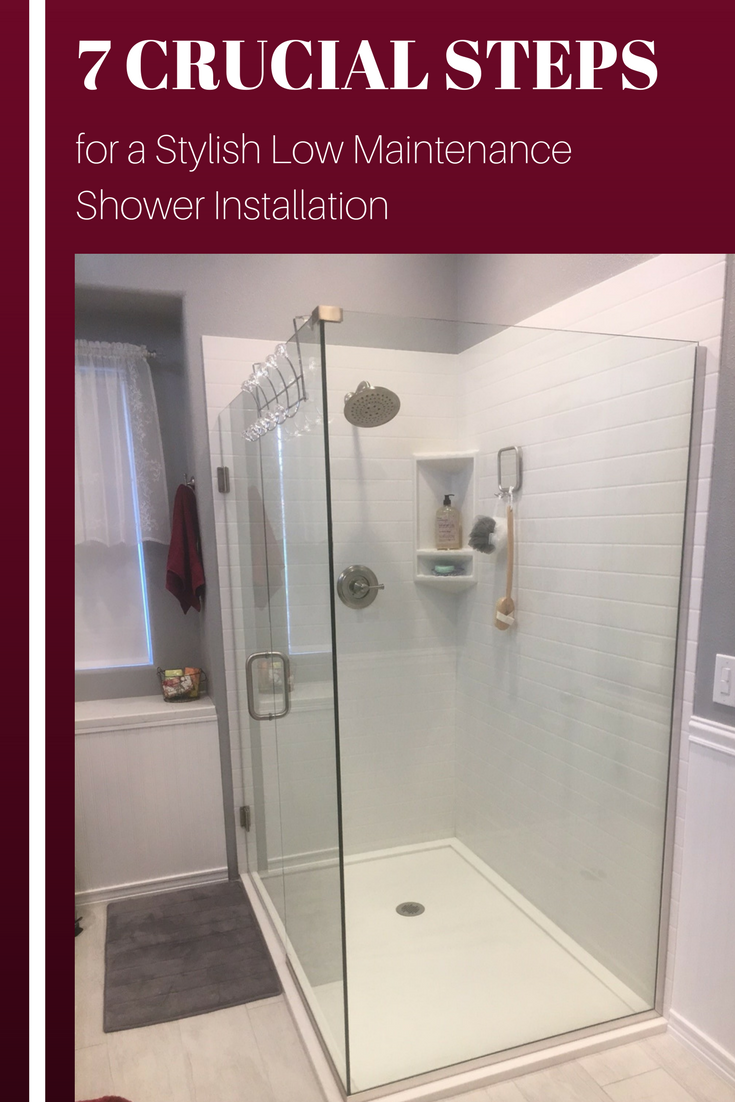 Updated March 23, 2019
I took the all-too-familiar call from James and his wife Linda.
Linda started out saying, "Mike – I HATE the ugly white fiberglass stand up shower in our hall bathroom, and the tile shower in the master is a mess. The grout joints are black and nasty. I've finally convinced James it's time to blow up these 2 bathrooms now that the kids are "mostly" grown and out of the house (she mentioned her son Michael was on the 6-year college plan and almost ready to graduate). I am not going to deal with the maintenance or an ugly shower again. I've had it."
James chimed in and said, "Linda and I went to the local big box store only to find the same crap we have right now. Lots of ceramic tiles. Basic cheap fiberglass shower pans and walls in stock sizes which won't work for our tile shower. I am thinking about installing this job myself. I tried to ask the guy with the orange smock the steps to get this job done. He was clueless. Linda and I need your help with two things. First, what stylish, low maintenance products are out there? Second –I'm not sure what the right installation steps are. Can you help us?"
I understand where Linda and James are coming from. As a homeowner – no matter how handy or construction-savvy you are – you're not researching shower products or installing a new shower every day (hopefully this will be the first and LAST time you do this). So – if you want a cool shower, which isn't a pain to clean and maintain and don't want to screw up the install (or have a contractor you hire mess it up either) you need to know the right steps to "get 'er done" (as Larry the Cable Guy would say) right the first time.
In the article below I'll look at 7 crucial installation steps I shared with Linda and James for a stylish low maintenance shower. For this project I would recommend to take your time. Be methodical. When you get this job done using the right steps, you'll end up with the shower which is cool AND done – once and for all!