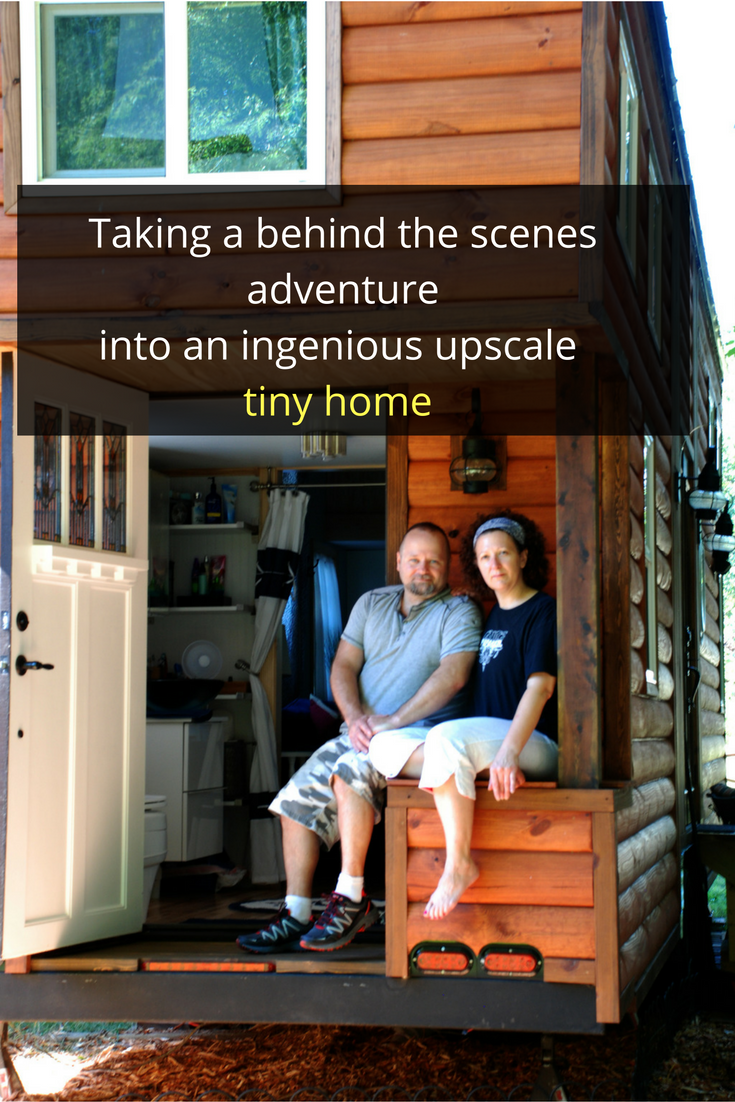 Are you fascinated by tiny homes and tiny home living? The shows on TV about this micro home building movement are exploding. When I got approached a year ago by Kristi and Rafael Bugajski to supply decorative shower wall panels for the luxury bathroom in the tiny home they were personally building (also known as the Tiny House Escapade) I was intrigued and excited to participate, roll up my sleeves and learn more. I thought to myself, "Cool, this will be fun!"
In this article I've asked Kristi to take you and I "behind the scenes" into their tiny journey. Building a tiny home is NOT at all like buying a production home from the (fictitious) national builder Crank It Out Homes Corporation. With a production home the builder makes 95% of the decisions for you. Building a tiny home is an intensely personal (and can be an emotionally draining) experience designed around the new lifestyle and tiny home owner(s). We'll look at "the why" they built this home, their overall design goals, and take a peek into their "multi-purpose" bathroom and kitchen. Lastly – I'll sum things up with some life lessons any of us (whether we're planning to build a tiny home or not) can learn from Kristi and Rafael's tiny home building adventure.
This tiny home experience for Kristi and Rafael had its' share of twists, turns and ups and downs but in the end they blazed new trails and created a home (and most importantly – a lifestyle) which works for them.
Let's hop aboard the Tiny House Escapade.