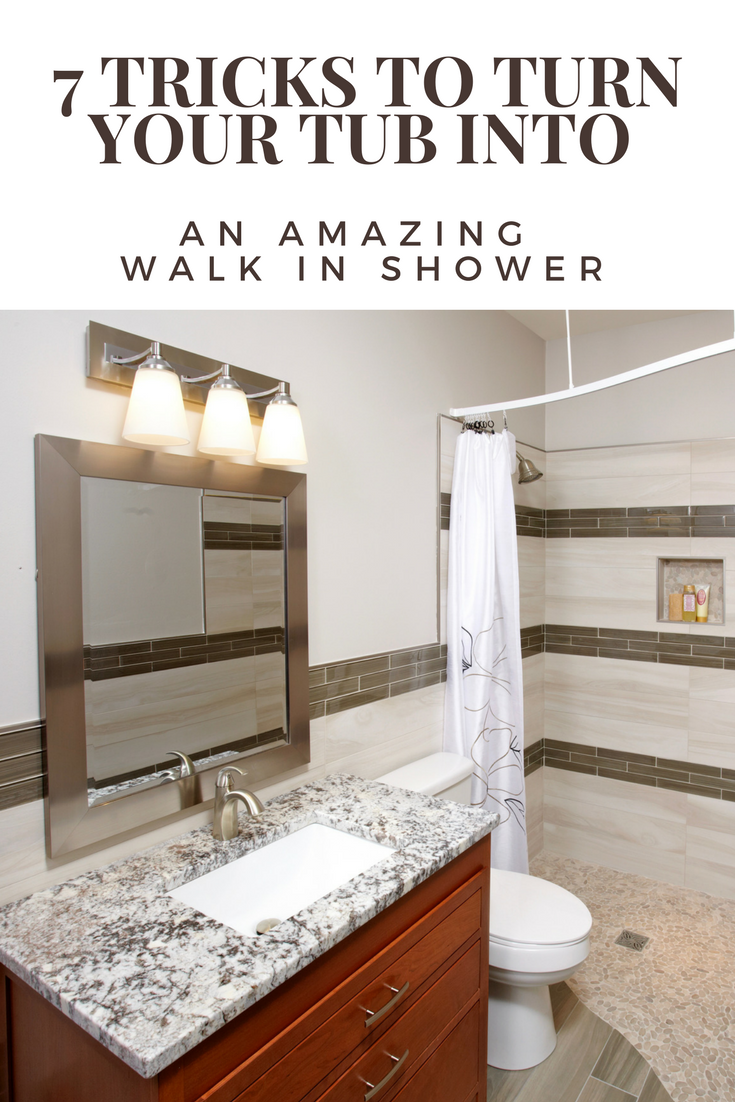 Updated August 17, 2019
Are you afraid when friends ask to use your bathroom? Worried they might peak behind your dated pink shower curtain and see the "gunked up" (not sure that's a word) tile grout and rusted cast iron tub which lurks in this dark spooky alcove space you get to "enjoy" (sarcasm intended) daily?
Your old bathtub is not the sexiest place in your home. You have to climb into this this space to shower every day, and its' not as easy to do as it used to be. Since the tub is stained and nasty you wouldn't dare take a bath in (if you had the time – which you don't anyway). Why are you putting up with this poor functioning tub?
You've checked out the cool walk in showers on Pinterest, Houzz, at your local Parade of Homes and hotel rooms you've stayed in. You've experienced those moments of shower envy. You say, "these showers are really cool – but it's not happening in my small 5' 8' bathroom."
I'm going to tell you it's actually possible to get a slick walk in shower – even if the only space you have for it is the slender 60" wide tub area. You may be thinking – you've got to be a magician to fit a walk-in shower into my space. Check out the 7 tricks below and see you how you can convert your bathtub into a sleek walk in shower. Learn how to gain space without breaking down the walls into adjoining rooms.