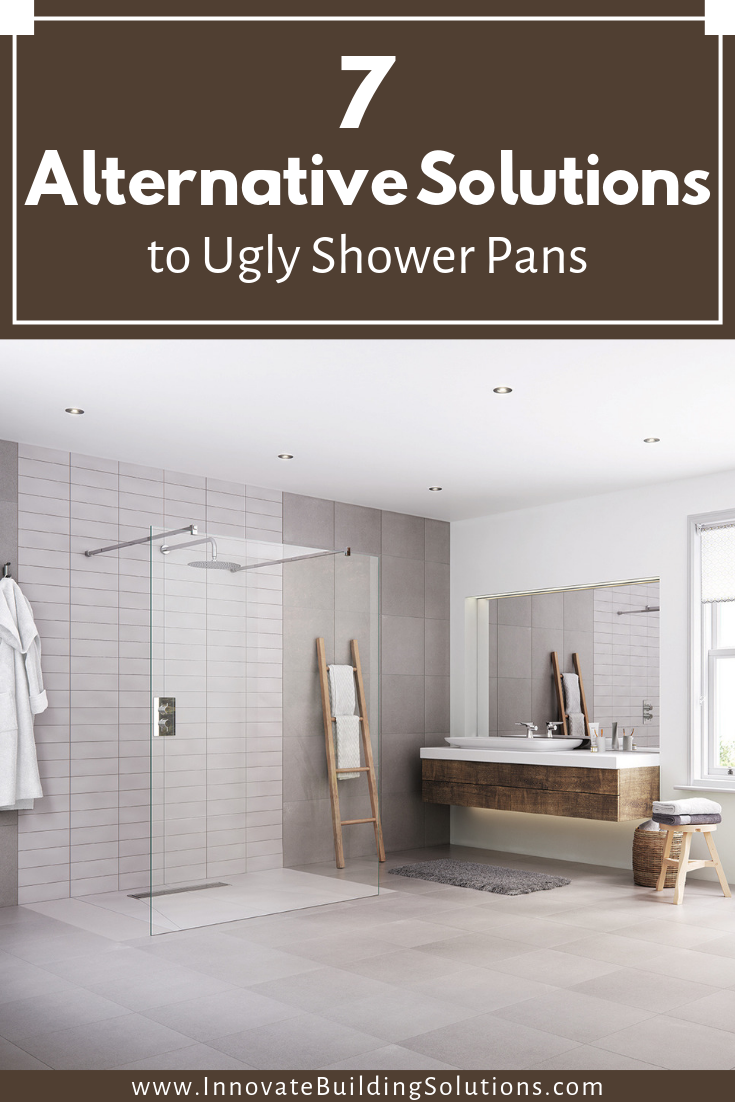 Updated March 31, 2019
The moment before you crank-up your reciprocating saw, rent the jackhammer or bring out the hand tools to demo your old fiberglass or tile shower pan do you look down and say to your shower base, "I'm going to miss you buddy. I've loved our time together." If so, you may need psychological help.
The words used to describe shower pans don't come from a place of love. More common words would be its ugly, disgusting, moldy, dangerous (but not in a 'Baker Mayfield' of the Cleveland Browns sort of way), grimy, yellowed or grungy. Negative words about shower pans could go on and on.
No where on this list is beautiful, sleek, contemporary, durable, shapely and safe.
But let's play a 'what if' game.
What if your shower can could be stylish and safe?
What if your shower pan wasn't the ugly red-headed-stepchild (sorry red headed stepchildren out there) of your shower enclosure or roll in shower?
What if you could be as proud and thankful about your shower pan as you were when your son FINALLY completed his 6-year college plan, and picked up the long-sought-after sheepskin (are diplomas actually made of sheepskins?) from State U?
I'm here to announce there are cool and safe alternatives for ugly shower pans. You don't have to put up with cheap, clunky, yellowed fiberglass shower bases any more. You don't have to deal with teeny-tiny tiles with fat grout joints which get dirty, moldy and bring you (literally) to your hands and knees.
When you think about it, your shower base is THE FOUNDATION of your shower. If it fails, everything above it becomes garbage. Money down the drain (literally and with a bad shower pan pun thrown in for bad measure).
As Gene Kranz said in the movie Apollo 13, "Shower base failure is not an option." (OK – maybe the shower base portion of the line was left out to keep the movie tighter).
In this article I'll present 7 alternative solutions for standard-sized, custom and roll in shower pans. Don't accept the first clunky fiberglass shower pan your remodeler grabs off the home center shelf. Don't accept 'old-school' mud set tile shower floor pans which are a pain in the drain for you to maintain.

Elevate your shower pan. Choose these 7 alternatives.