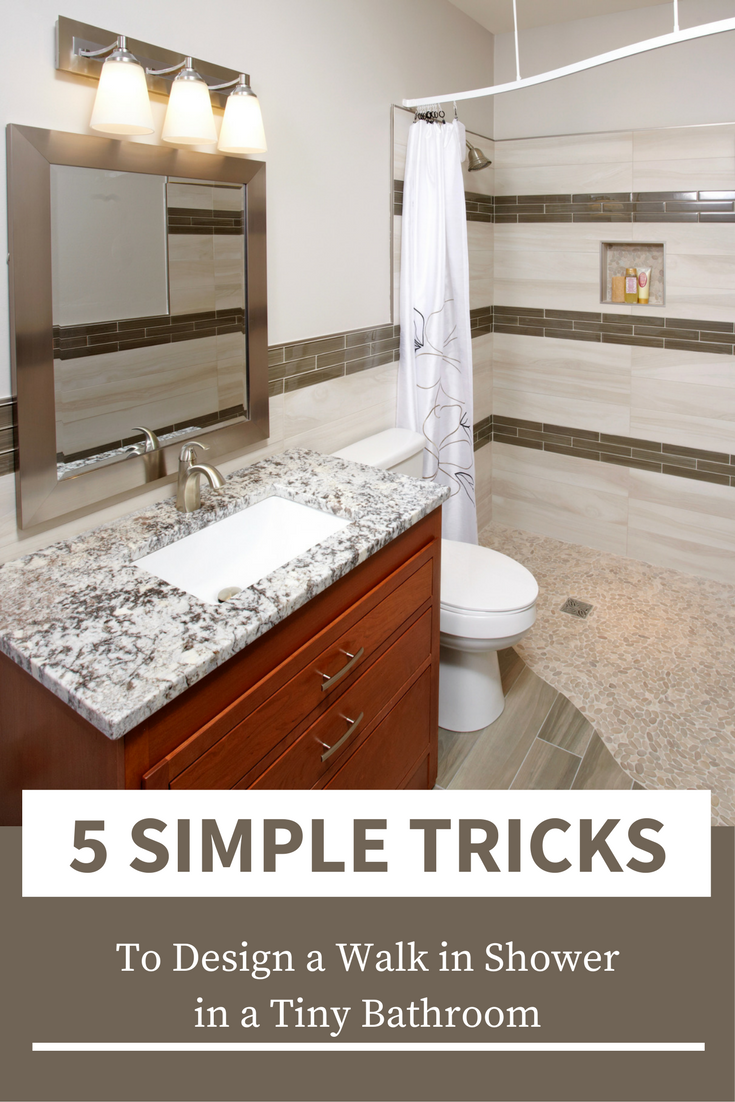 Updated September 15, 2019
You're strolling through Pinterest enjoying a rare quiet moment on your den computer. You feel bathroom envy bubbling up. Your mind starts to wander. You think about expansive luxury walk in showers, separate free-standing bathtubs, and beautiful chandeliers gracing the wide-open spaces. What would it be like to have a bathroom like that, you think. Then your 17-year-old son barges in and says, "Mom, what's for dinner?" Now you're grounded back into the reality which is your life.
You don't have an expansive bathroom. You have a tight 5' x 8' space like most suburban Cape Cod, ranch or 2 story homes.
You don't have space for both a free-standing tub and a shower (unless you can figure out how to bolt the tub in upside down on the ceiling and determine how to have water suspended in mid-air – that's a bit crazy).
A chandelier also isn't happening. You would probably walk into it with your 8' high ceilings.
You want the luxury, style and low maintenance features of a walk in shower. You realize you're stuck with a 5' x 8' space unless you get creative. Maybe you could blow out the wall into your son's bedroom and make him sleep in the basement? That's an idea. OK, maybe it's not too practical.
The challenge becomes how can you design a walk-in shower which will work in your 5' x 8' suburban bathroom (or tiny loft apartment or cramped historic home or Air BNB rental for that matter)? In this article I'm going to give you 5 simple tricks to make a cool walk in shower possible even if you don't have the benefit of the mega "Pinterest-esque-sized" bathroom you wish you had.