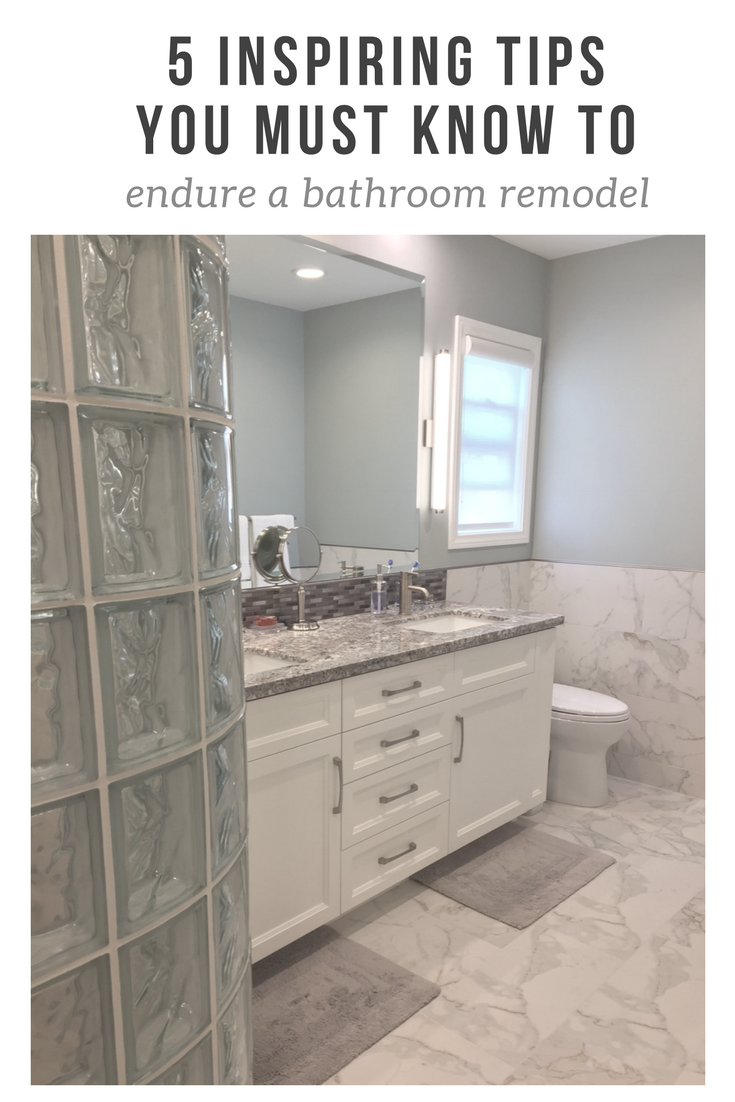 Updated March 16, 2019
Do you sometimes think taking on a bathroom remodel is something you must endure more than it's something you'll love doing? I'm sure Tami of Agoura Hills, California certainly had these thoughts during her journey (along with her husband Todd) to redo a way-too-small bathroom which had not been renovated in 30 years (see the before image below).
You see, Tami's bathroom remodel took 8 months to complete (and a lot of personal research and effort). The project could have been done in a shorter time – but Tami was determined to get the best (and longest lasting) products for her project. It's funny I would be writing this article about bathroom remodeling endurance and perseverance on my Dad's birthday. You see my Dad passed away 28 years ago, and one of his sayings which is cemented in my mind even today is, "An ounce of perseverance is worth a pound of genius, and in this family Michael we ain't got no genius, so you need to work your butt off."
When Tami told me the story of her bathroom remodeling project it's one of patience, planning and above all else perseverance (Dad would have been proud of you Tami). In this article, you'll get an inside peak (and 5 inspiring tips) to see how Tami and Todd not only found ways to push through their bathroom remodel, but achieved an excellent finished product. Let's dig in.