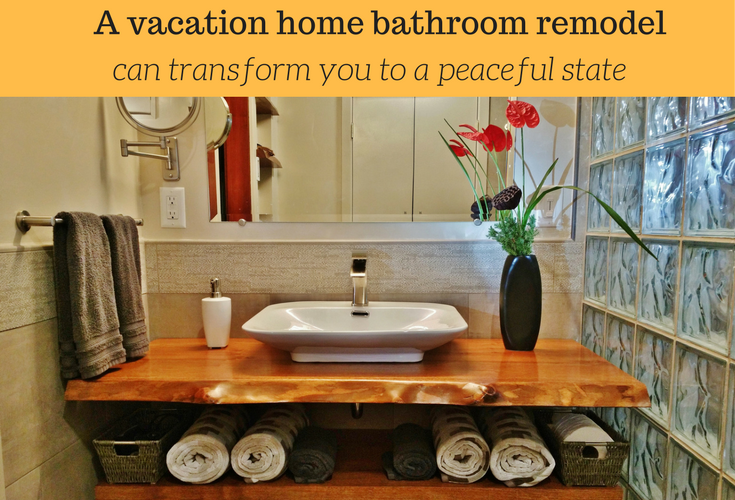 Updated March 16, 2019
If your schedule is like mine it's crazy. You're personally joined at the hip to your cell phone. Work demands are well…too demanding. You feel (at times) you're short-changing your family and friends. You know loving others is all that really matters.
At this point you may be asking yourself, "Mike, what does this have to do with bathroom remodeling?" Well, homes can and should go beyond bricks, mortar, lumber and shingles. A home (or bathroom) properly designed and remodeled can become a transformative experience (yes – I know it's a bit flowery, but I'm sticking with it). Homes can create a feeling of peace, tranquility and a connection to nature with the right design which can provide a temporary refuge from your craziness.
While any of us can experience this connection to nature in a home by touring an architectural masterpiece like Falling Water designed by the great (yet completely arrogant) Frank Lloyd Wright, we can't stay in this very cool mid-century modern home with our friends and family (boy – I wish I could).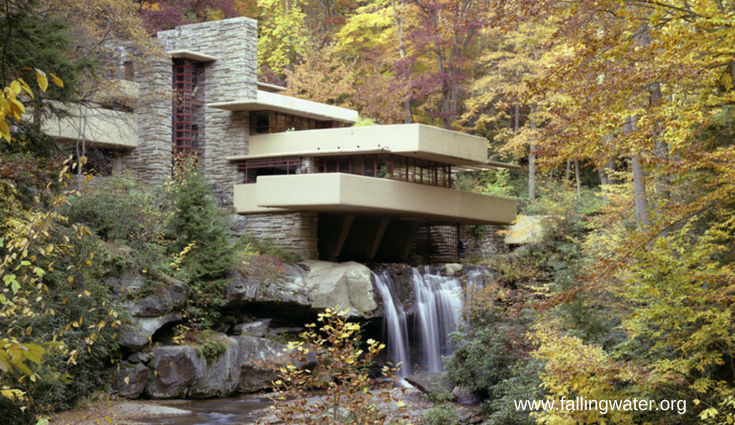 Fortunately, if you want to escape the insanity of being a Soccer Mom/Dad or hard-charging much too busy city executive you can find places other than Falling Water to have this connection with nature or your family.
One such place is at Sequoia Beach Dreamery (owned by Andrew Zarrillo). This vacation home rental is located next to the Austin Creek and surrounded by 600 year- old redwoods in the tiny town of Cazadero, located in the Russian River resort area of Sonoma Country, California. This unique Zen-inspired home is now even more special with a transformative bathroom remodeling project which connects the homes awe-inspiring exterior with a tranquil interior.
Join me on a journey and see how this home's "wet areas" (bathroom, outdoor shower, hot tub and river) can help you disconnect from your "busy-ness" and reconnect with nature and those you love.
The Sequoia Beach Dreamery Bathroom Remodel
A bathroom (or your bathroom) can be simply thought of as a collection of a lot of things. You've got a vanity, sink, toilet and shower/tub. To have a special, transformative bathroom you need to create an "experience" beyond just a bunch of plumbing parts. To do this step back and ask these questions:
What's the theme of my bathroom remodel?
How do I want to feel when entering and leaving this room?
How can I inject my passions, my personality, into the space?
When I asked Andrew about the theme of this bathroom remodel he said to me, "Mike – it's simple. I wanted the look, feel and tranquility of a Japanese garden. I wanted to bring the outdoors into the bathroom."
As Andrew expressed to me that while the old bathroom was functional, it was also dated and had a small enclosed shower which wasn't welcoming.
Based on the on-line review below I think Andrew has done a darn-good job achieving his goal of transforming this dated bathroom into an inspired and beautiful design.
"Andrew has thought of everything. He has an eye for design and creating beautiful spaces."
Let's see how Andrew made his bathroom vision come alive.