Replacing Single Pane Basement & Bathroom Church Windows with Glass Blocks In Columbus Ohio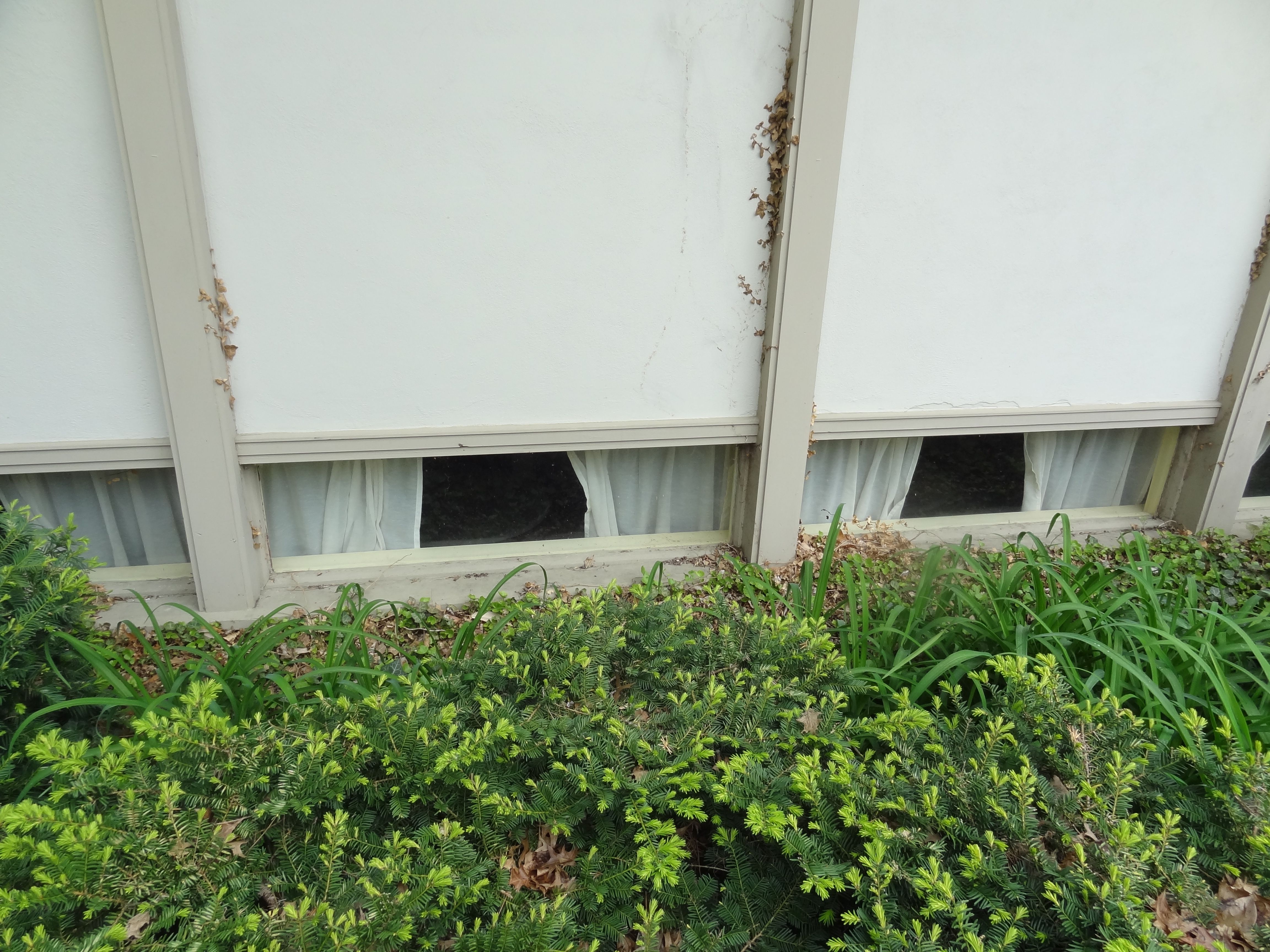 Let's face it – single pane wood framed windows have a lot of pitfalls – they are poor insulators, can be broken into easily and the frames surrounding the sashes deteriorate over time. Transform Construction contacted the Columbus Glass Block division of Innovate Building Solutions to find a long lasting and high quality solution for this problem. The old basement windows to be replaced were part of a basement renovation for St. James Episcopal Church. Learn below the advantages of glass block church windows and the installation approach used to ensure these windows last over time.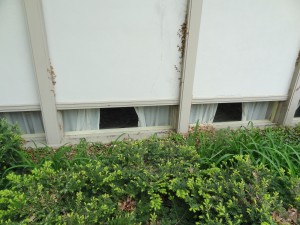 Benefits of Glass Block Church Windows
Since many churches are older, historic type buildings their original windows (whether they used stained glass or traditional wood or metal frames) are often in need of replacement to save energy or to increase safety and security. Glass blocks have become an excellent solution for church replacement windows for the following reasons:
Thicker product which is very difficult to break – Glass blocks are either 3 1/8" or 3 7/8" thick which makes them probably the most difficult type of window for a burglar to break in through (especially vs. a single or even double pane window with thin glass). There is also a new fabrication system (called the

Protect All Window

) which is put together with vinyl spacers and silicone which is even tougher to break through than a traditional mortared assembly.
More energy efficient – glass block windows are usually 10x more energy efficient than traditional single pane windows – this can equate to significant heating and cooling savings.
Increased privacy – If a church is storing valuable items in a basement or upper level space increased privacy will be a good feature. Glass blocks come in high privacy patterns and can also be frosted for increased security.
Colored light –

Stained glass windows

have long been used in churches to move natural light combined with color into the space – that's the good news – the bad news is the stained glass windows are not good insulators. Another more energy efficient option is to use

colored glass block windows

– these windows come in over 104 different color and frosted options.
Basement window installation approach for the St. James Episcopal Project in Columbus
Using the right installation approach is the key to having a product that lasts over time. The St. James project was unique because the lower level windows where not enclosed in a traditional cement block or poured wall setting – but they were encased in wood openings. This presented an installation challenge because using the traditional mortar process around the windows would not be a good long term solutions (since the mortar applied to the wood would likely crack over time).
The installation team (led bySean Malmsberryand Isaac Clark) removed the old sashes but instead of mortaring around the windows used an expanding installation foam with an R15 insulation value to secure the glass block windows and provide the maximum in energy efficiency. Then to make the finish these lower level windows off a composite board was used around the windows to provide a decorative look that would not deteriorate over time.
Bathroom window installation approach
The upper floor bathroom windows were also single pane with old metal frames that were set inside a stone and also where showing their age. With these windows Sean and Isaac removed the old frames and used the traditional mortar approach to fill in the irregular gaps around the window.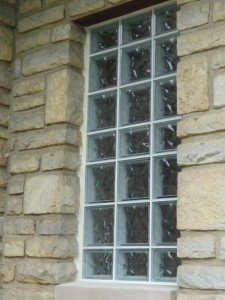 What do you think about the use of glass block windows in this Columbus church? Do you have any basement, bathroom or upper floor stained glass windows in your church that could benefit from this product? Please comment below.
###
To learn more about the glass block church windows or get a free estimate on a glass block project visit or call Innovate Building Solutions on a nationwide basis (877-668-5888) or for a local project their divisions including Columbus Glass Block (614-252-5888), Cleveland Glass Block (216-531-6363), West Side Glass Block (216-398-1020) or Mid America Glass Block (513-742-5900) of Cincinnati or Dayton and Akron (330-633-2900). This article was authored by Mike Foti.
---
Mike Foti
President of Innovate Building Solutions a nationwide supplier and regional (Cleveland and Columbus) remodeling contractors. Some of our product lines include glass counters, floors, backsplashes, glass blocks and grout free shower and tub wall panels
---