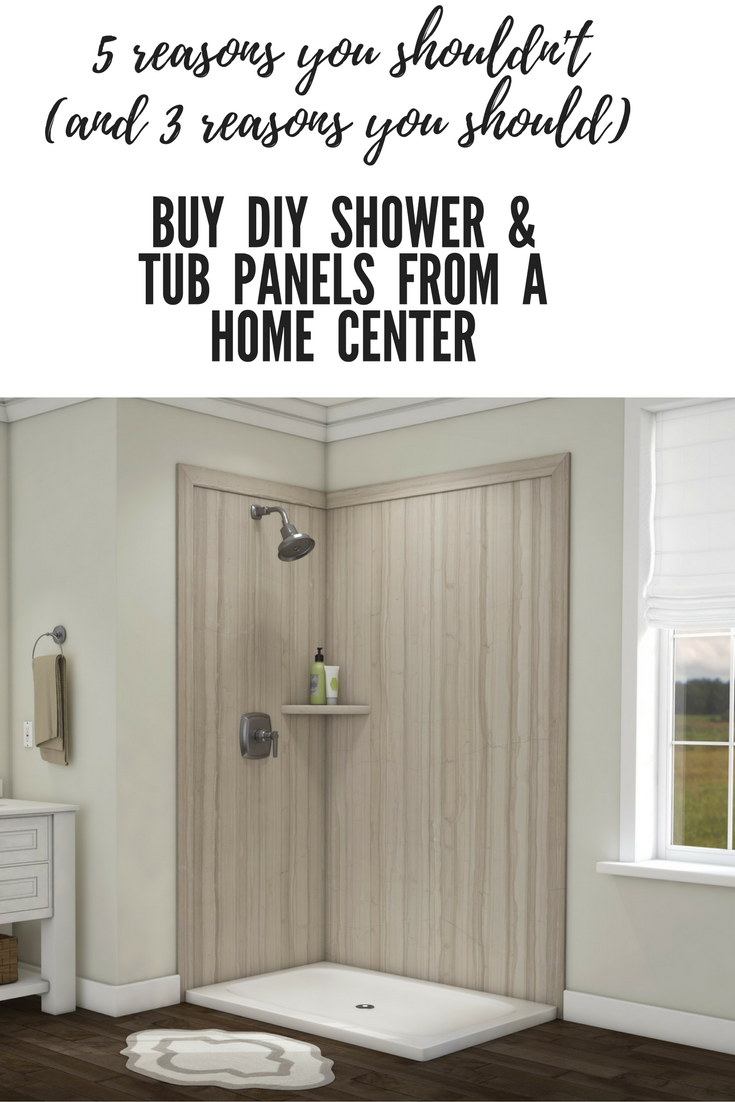 Updated March 9, 2019
I'm going to "keep it real" as Randy Jackson used to say on American Idol about this topic on where to buy DIY shower and tub wall panels. I'm biased. I'm a passionate nationwide wholesaler of bathroom wall panels who "competes" with Home Centers (actually, Home Depot, Lowes and Menards don't even know who I am) on a daily basis. One division of our business works with DIY'ers who want to install their own (or buy their own) shower and tub wall panels. The #1 reasons homeowners want to DIY (or BIY – Buy It Yourself) is to save money in the remodeling process – and for most people, remodeling projects end up more expensive than they originally thought.
While buying anything from an independent entrepreneurial company can make you "feel good" to support the small business community vs. the big box stores, "feeling good" is not a reason enough to shell over your hard-earned money to any business. If buying from the guy or gal in the orange, green or blue smock is the smartest decision for you – by all means – do it!
But before you rush out to your local home center store and start purchasing the first set of DIY shower wall panels off the shelf you can find, my goal is to give you a more thorough way to make the best decision for you (note – for your reference I have personally sold thousands of different types of wall panels to consumers across the country since the inception of our company in 1977. They've come a long way from the days of boring white acrylic and fiberglass units. I've learned a few things along the way I'm looking forward to sharing in this article).
In this article my goal is to give it to you straight. 5 reasons you shouldn't buy DIY shower and tub wall panels from a Home Center and 3 reasons you should (ouch – it hurts me to say that!). Let's dig in.