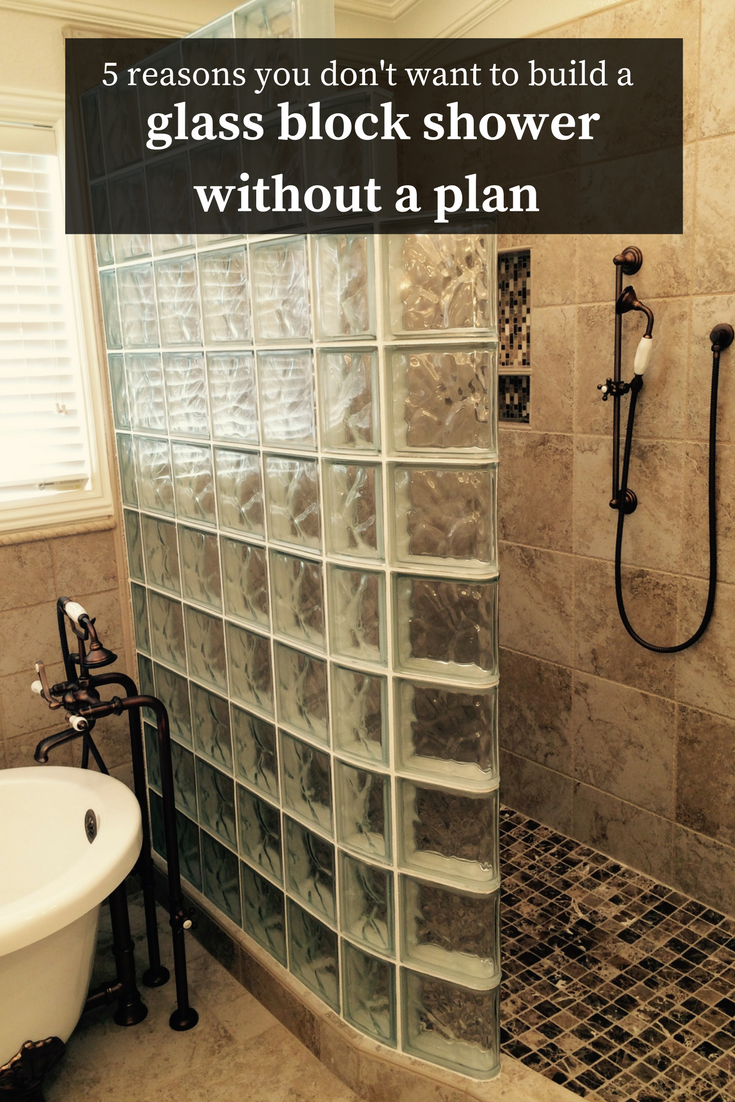 Marilyn called me in tears. She said, "Mike, my glass block shower has become a nightmare. These idiot contractors don't know what they're doing. The grout joints are lousy, the shower pan and walls don't match up. Can you help me?"
I wish I could tell you this was the first time I've received a call from someone whose glass block shower project was not going well. You may be wondering, "Why is that?" The biggest reason is most contractors (and DIY homeowners) have not done this type of project before. They may be experienced in bathroom remodeling– but a glass block shower (a material you can't cut to fit like tile) requires a game plan to make sure all the elements (the shower pan, glass block wall and interior shower wall panels or tile) work together seamlessly.
In this article my goal is to not only give you the 5 reasons you don't want to build a glass block shower without a plan, but provide you with inside tips to make sure you get it done right the first time (note – I think I can help with this because I've been supplying and installing glass block showers since what feels like back when Moses was a boy. I started with this product line in 1985 – when I had more hair and a mustache). I don't want you to be the next "Marilyn" I mentioned above or for your project to resemble the quote below.
"By failing to prepare, you are preparing to fail." Benjamin Franklin