Is a Glass Block Wall Sturdy?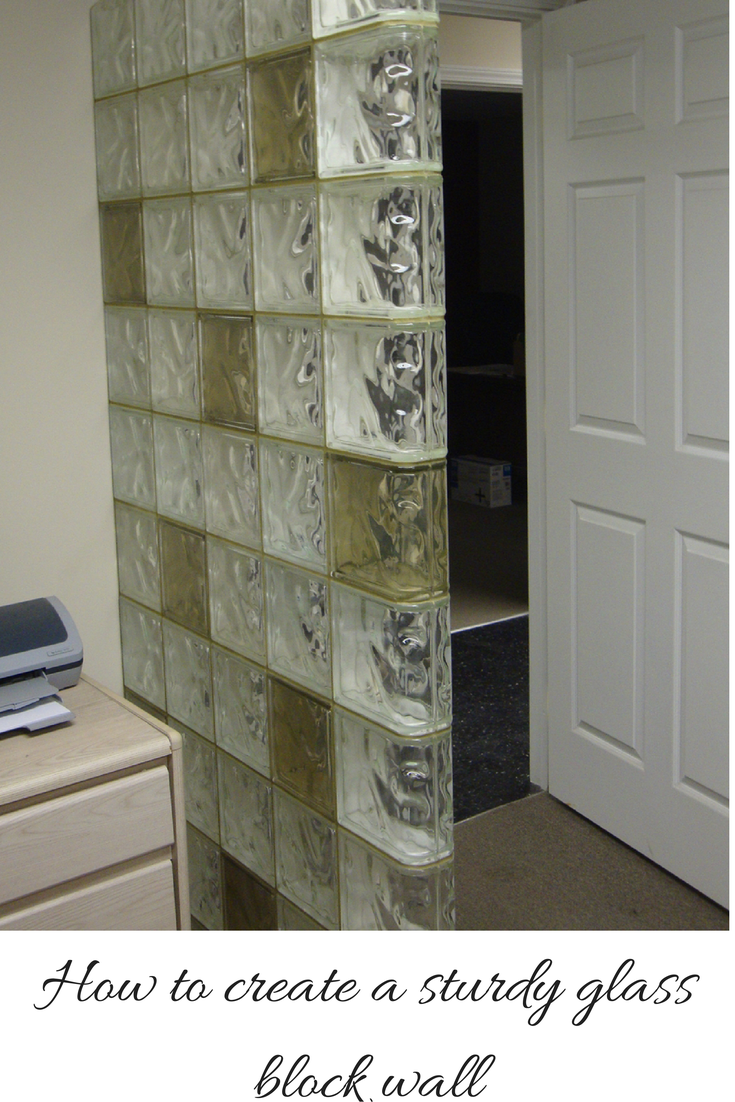 I wish I had a dollar for every time someone asked the question, "Is a glass block wall sturdy?" A glass block shower or partition wall will perform flawlessly when the right products and installation techniques are used. Get the straight scoop from installation and supply experts at the Columbus Glass Block and Cleveland Glass Block divisions of Innovate Building Solutions on how to create a sturdy glass block wall using the top 2 installation and fabrication techniques.
The Protect All Vinyl Stack Glass Block Wall and Shower Technique
What is quickly becoming the #1 fabrication and installation method used for glass block wall projects is the "Protect All" vinyl stacking process. This method – which has the benefit of easy to stack (and DIY friendly) wall sections and tight 1/8" grout joints – uses high strength vinyl spacers horizontally and vertically through the glass block sections.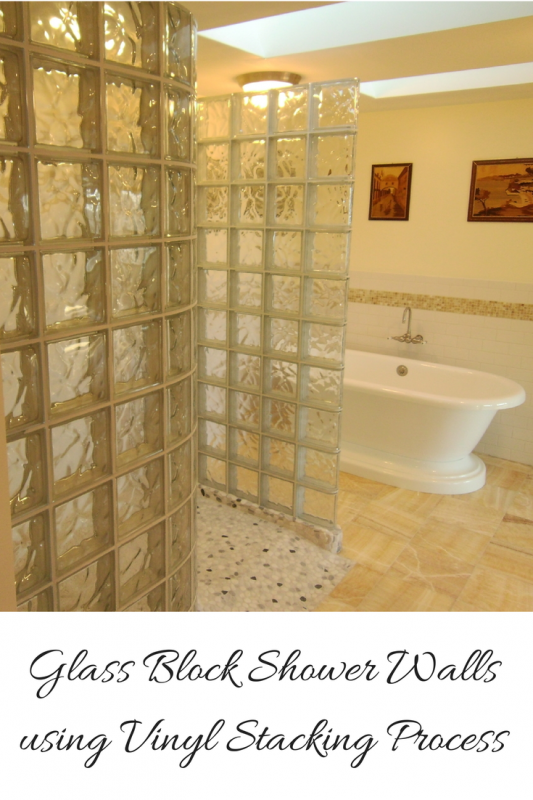 According to Sean Malmsberry (Operations Manage of Columbus Glass Block), "The "L shaped" anchoring bracket with the Protect All system literally locks in the vinyl spacer to the side of the mounting wall. This approach ensures the glass block wall and the mounting wall become tied together!"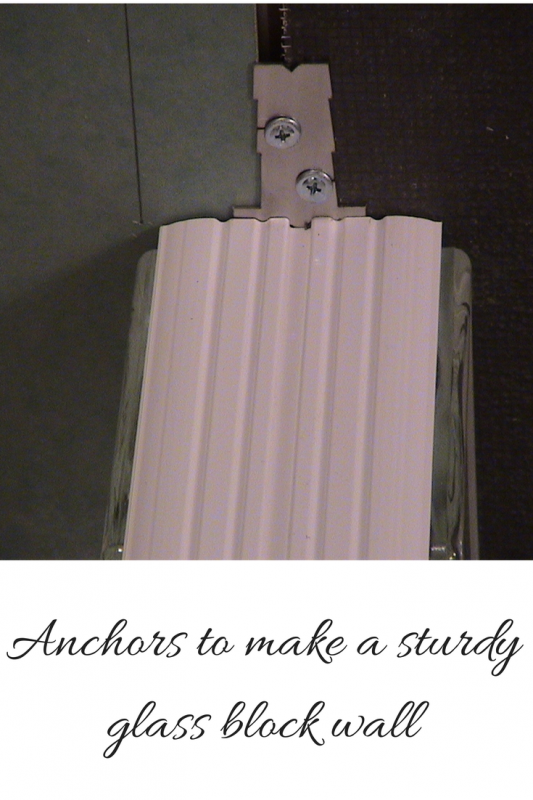 For tile shower walls Sean recommends to use a grout-caulk between the glass block wall and the supporting wall to eliminate any cracking issues. This "Protect All" process provides a modular, DIY friendly which installs like an adult version of Lego blocks!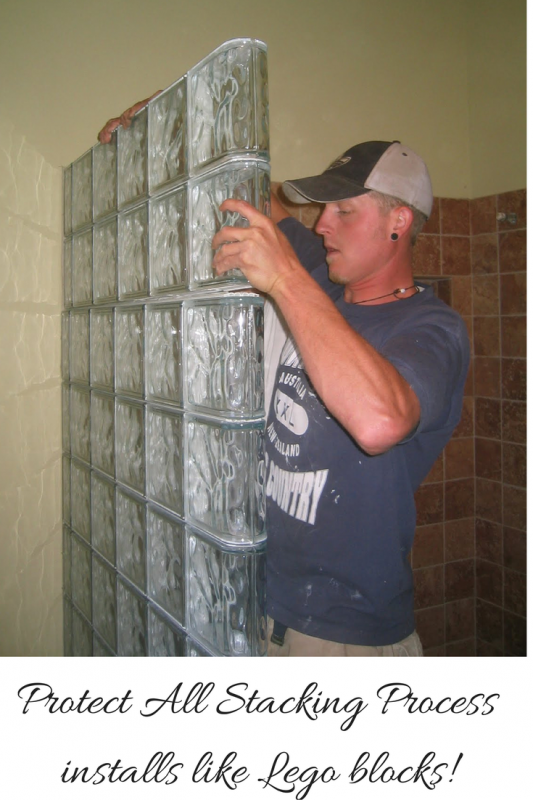 Traditional Mortar Block by Block Glass Block Wall Technique
When you have a wall which cannot be made with consistent joint sizes between the glass blocks (which is required with the modular Protect All stacking system discussed above) or a slightly curved wall which cannot be pre-made – then the more costly block by block method must be used.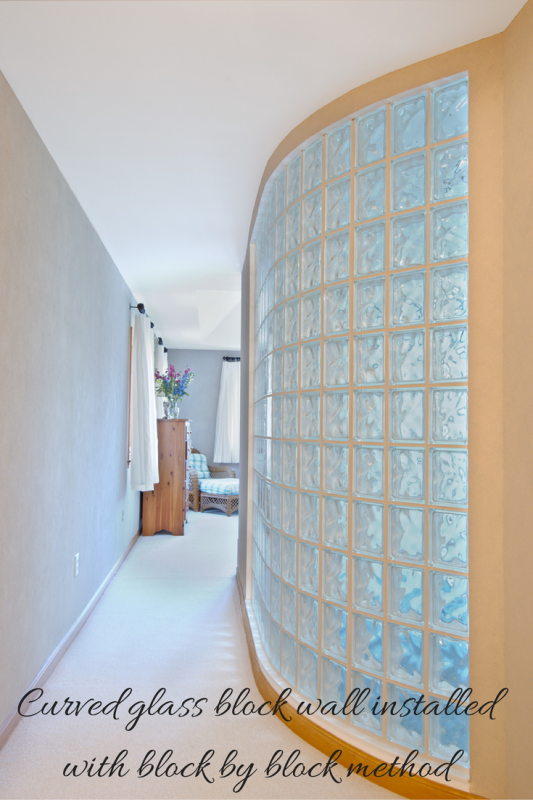 Rob Klinc (Vice President of Innovate Building Solutions and General Manager of Cleveland Glass Block) said, "Anchoring in the block by block method is critical for a sturdy long lasting wall. With this technique the materials needed are horizontal panel reinforcing wire (used every 24" through the block courses) and panel anchors which are bent to a 90 degree angle to tie the glass block wall into the side wall. These materials provide the structural support for your wall."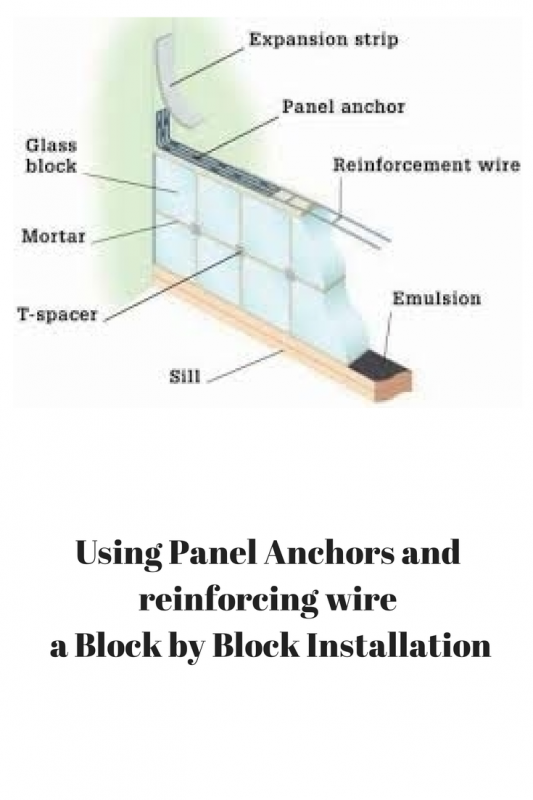 Conclusion
The bottom line is – whether you choose the modular Protect All Vinyl Stacking System or the block by block method – using the right anchors is essential for a sturdy glass block wall.
Please comment below.
###
If you have any technical questions or want to get a price on either a supplied DIY glass block wall or an installation call Innovate Building Solutions on a nationwide basis (877-668-5888) or for a local project their divisions including Columbus Glass Block (614-252-5888), Cleveland Glass Block (216-531-6363), West Side Glass Block (216-398-1020) or Mid America Glass Block (513-742-5900) of Cincinnati or Dayton and Akron (330-633-2900).
---
Mike Foti
President of Innovate Building Solutions a nationwide supplier and regional (Cleveland and Columbus) remodeling contractors. Some of our product lines include glass counters, floors, backsplashes, glass blocks and grout free shower and tub wall panels
---