Five Reasons to Remodel Your Kitchen this Summer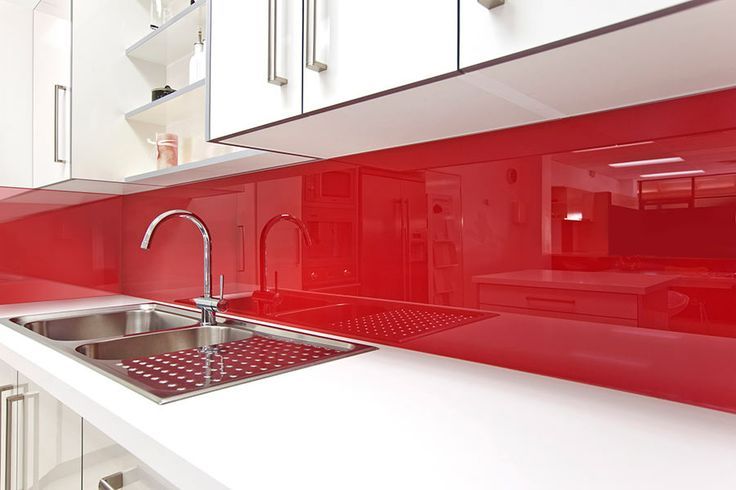 July is a month filled with sunny days, fireworks, fireflies, and even a few pesky mosquitoes—but more than anything, this summer is a great time to get "bitten" by the remodeling bug, especially if you've been thinking about upgrading your kitchen! Here are the top five reasons from Innovate Building Solutions to get busy remodeling your kitchen before the summer comes to a close.
The season itself is inspiring. From the vibrant colors of blooming flowers or the stylishly bright, patterned prints of warm-weather wardrobes this year, seasonal inspiration is everywhere. As the heart of the home, the kitchen should also feel warm and inviting. For those who love to cook and spend their time with family and friends in this beloved room, a dash of color in a modern new kitchen can provide the final secret ingredient in a recipe destined for success. High gloss acrylic wall panels from Innovate Building Solutions offer the glossy look of back-painted glass and come in a variety of colors, perfect for your kitchen backsplash.
More sunlight allows for longer work days. Whether you are a DIYer or have hired a professional contractor to perform the work for you, the extra couple of hours of sunlight can come in handy and even lead to faster project completion.
Vacation has never looked better. If you're a homeowner who has made the commitment to remodel the kitchen but dread the hustle and bustle of construction, now is the perfect time to take a trip to the beach, to the mountains, or to a nearby hotel and treat yourself to a week of rest and relaxation. Meanwhile, your contractor will be at home working hard to give your kitchen a fresh look and vibe. If you're in Cleveland, Akron or the surrounding areas, Cleveland Design and Remodeling can assist you with unique design ideas and high quality service, bringing new life to your kitchen.
Miss the kitchen less when you move your meals outdoors. One of the many perks of summer is grilling out beside the pool, having a picnic in the park or enjoying the backyard firepit at night. The ability to comfortably move meals outdoors creates less of an inconvenience for you and your family while the kitchen is being remodeled.
You'll have a new look before busy season. With school starting in only a few weeks, family dinners will pick back up and so will entertainment…beginning in September! First comes Labor Day, followed by the festivities and parties of Halloween, Thanksgiving, Christmas and New Years. Wouldn't it be nice to experience cooking for the holidays (and just because) in your sleek new kitchen?
At Innovate Building Solutions, we use only the highest quality products for your kitchen remodeling, and our expert team of professionals at Cleveland Design and Remodeling provide exceptional craftsmanship and superior project coordination using dependable suppliers. If you're ready to start your summer kitchen remodeling project, call us today at 216-658-1270 or visit the Innovate Building Solutions website.
---
Mike Foti
President of Innovate Building Solutions a nationwide supplier and regional (Cleveland and Columbus) remodeling contractors. Some of our product lines include glass counters, floors, backsplashes, glass blocks and grout free shower and tub wall panels
---