Dressing a master and hall bathroom up for sale
Decorative shower wall panels being used to dress up this Bath Ohio home for sale
The emotional trauma of moving can be tough enough – but when your realtor tells you improvements are needed it can be a bitter pill to swallow! Such was the situation facing John and Bev Farren of Bath Ohio (a suburb of Akron). Their bathrooms – while functional – did not present a look on par with the upper-middle class neighborhood and phenomenal outdoor setting of the home they are selling.
Learn below how Bev and John (with the guidance of Jeff Spurio of the Bath Doctor division of Innovate Building Solutions) was able to create a more decorative, contemporary and easy to maintain master and hall bathrooms without major structural changes to dress up the Farren home for sale.
The master bathroom – while not large in size – is conveniently located off the bedroom and provides beautiful views to the home's peaceful exterior. The shower walls, bathroom floor and bathroom window were in need of a makeover. The small outdated tiles, obscure framed shower door, linoleum floor and worn wood framed window would not show well.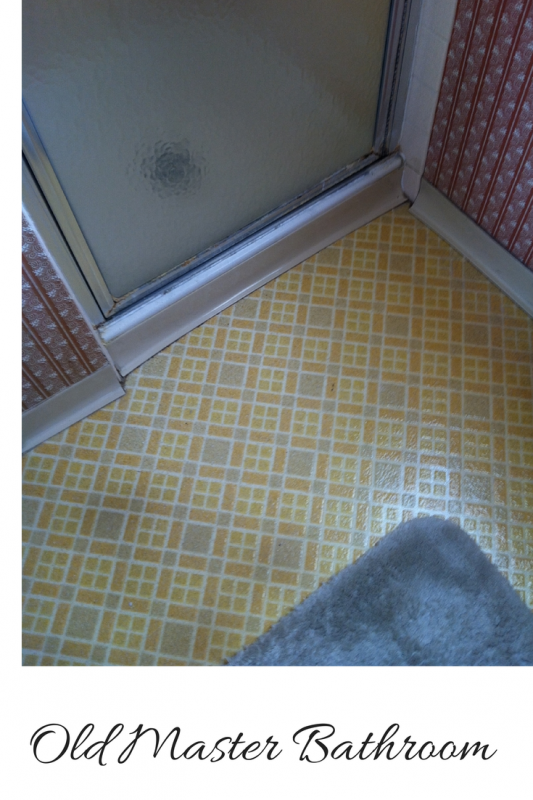 Check out the changes make by the Bath Doctor team to freshen up, open up and improve the function of this Bath Ohio home.
Freshen up
•    Decorative grout-free stone looking shower wall panels – To provide a cost effective (yet elegant) look, this project used PVC backed wall panels in a "golden beaches" and "Calcutta gold" patterns. These walls use an advanced digital imaging process to create the look of real stone without the need to be sealed down the road (getting rid of the grout joints will be a big bonus for the Farren's and the next owners down the road as well).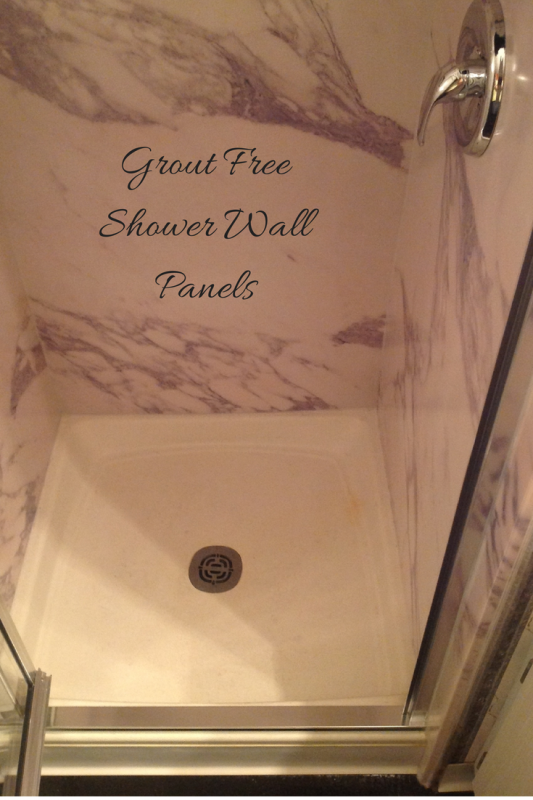 •    New vanity counter top – An updated laminate countertop with a matching backsplash provided a more updated look.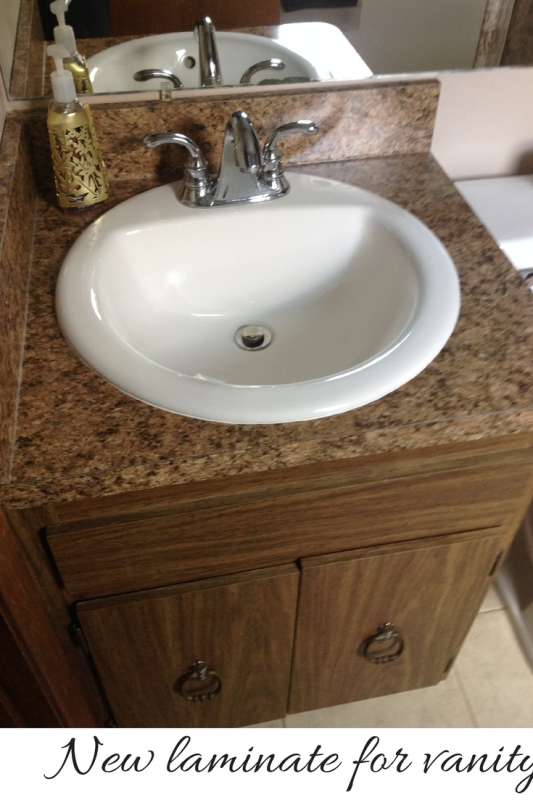 Open up
•    Clear glass shower doors – To open up the 36" x 36" shower stalls, and to show off the new shower wall panels, pivoting clear glass doors where used. This makes the shower space feel bigger and as John Farren also commented, "I can't believe I don't see any spotting on these clear glass doors either!"
•    Large 12" x 12" floor tiles – To update the master bathroom and create the feeling of a larger space the old linoleum was replace with 12" x 12" ceramic tiles in a calming earth tone color scheme.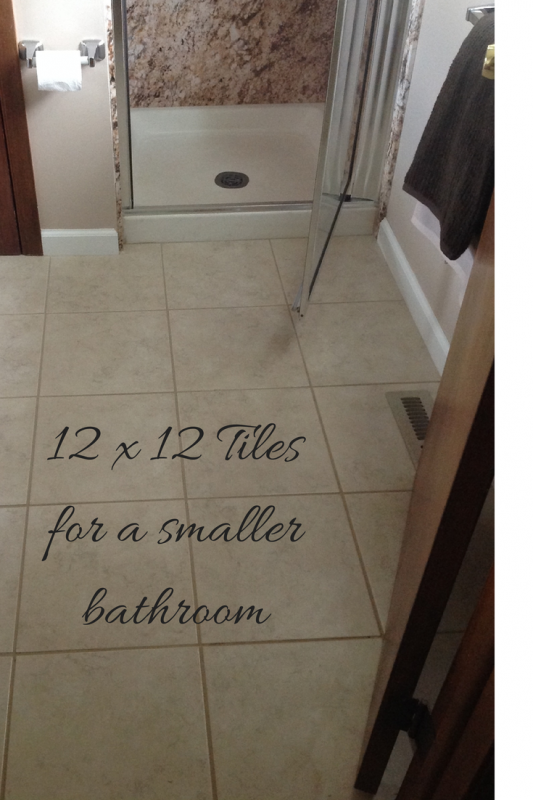 Improve function
•    Recessed soap and shampoo niches – When you have a stand up stall shower you need to make every inch count so a soap/shampoo niche was added for both the hall and master bathrooms.
•    Replace the old wood casement window with a decorative vinyl double hung window – Since the master bathroom window is located close to a 2nd floor roof the old wood casement window which cranked open to the outside was dangerous to clean (in fact in years gone by Bev actually used to climb out on the roof to clean the window sash!). To update the window and make future cleaning safer a Jeff Spurio recommended a vinyl double hung window which folds in for easy cleaning was chosen.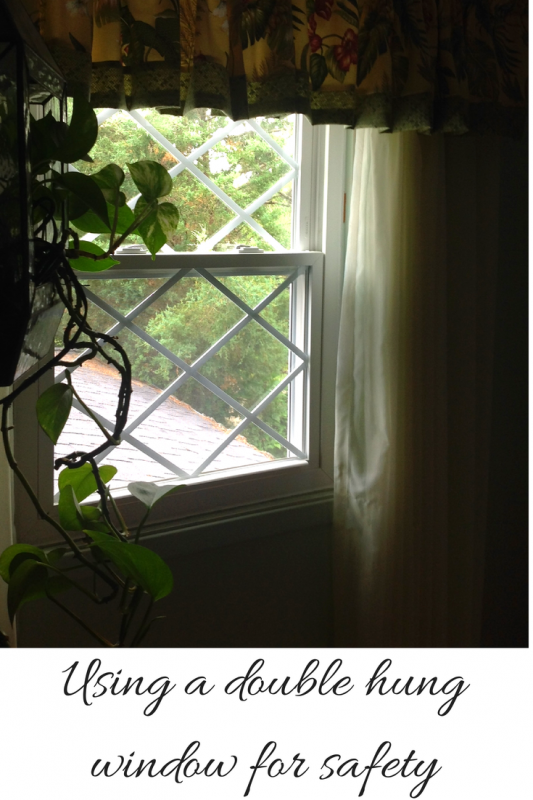 While Bev and John are still occasionally torn between the "love it" or "list it" dilemma the pull of their grandchildren in a city two hours away is too much for them to stay in their original family Bath Ohio home – but that doesn't stop Bev from saying, "We should have done these improvements years ago!"
_________________________________________________
If you're looking for a new family style home and would like to check out these 2 new bathrooms in this Bath Ohio house contact Alison McIntyre Baranak at Stouffer Realty (330-835-4900).
If you're looking for more information or an estimate on remodeling a bathroom or nationwide material supply for the products mentioned above call The Bath Doctor in Cleveland (216-531-6085), Columbus (614-252-7294) or for nationwide supply Innovate Building Solutions (877-668-5888).
---
Mike Foti
President of Innovate Building Solutions a nationwide supplier and regional (Cleveland and Columbus) remodeling contractors. Some of our product lines include glass counters, floors, backsplashes, glass blocks and grout free shower and tub wall panels
---