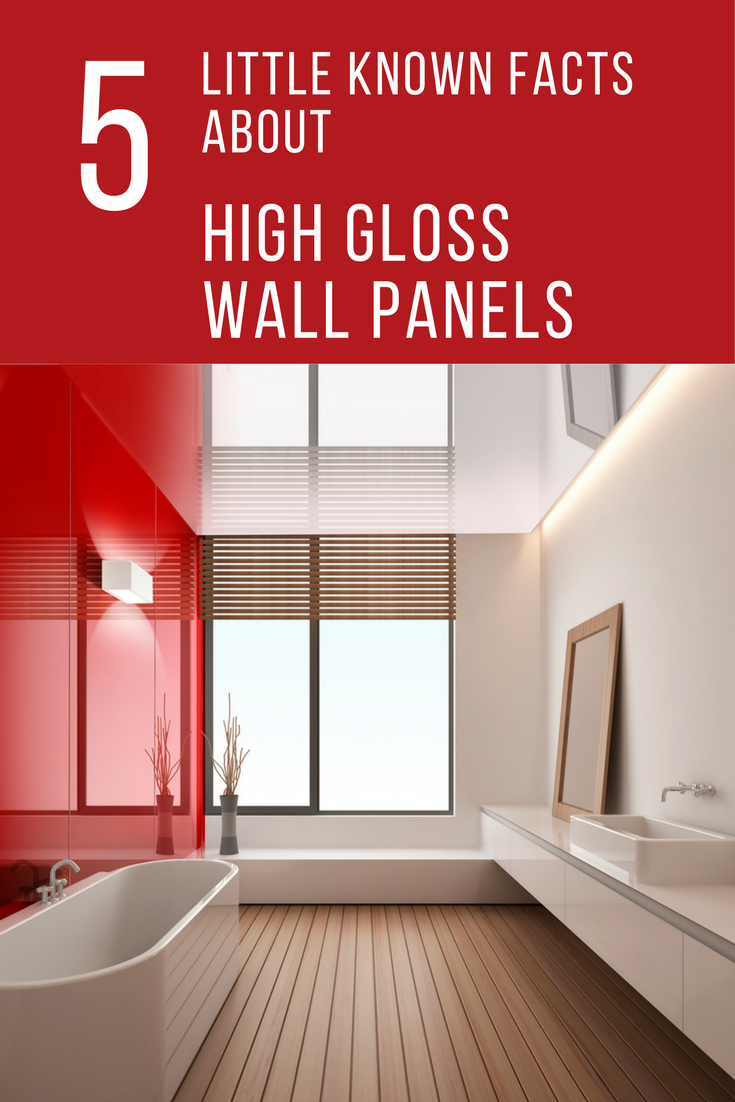 Updated February 10 2019
It's fun to look at the glass-like appearance of high gloss acrylic wall panels in a shower, kitchen backsplash or feature wall in an office and say, "Wow – that material is cool." Yes –gloss wall panels are striking in appearance – but just like you and I – there is a lot more to know about them than is evident on the surface. While these panels fly off the shelves in countries like Australia and Japan – they are still new to homeowners and business owners in the United States (and a bit of a mystery).
In this article, I'd like to dig "under the hood" to give you some little-known facts (at least in the United States) about these fun and functional high gloss wall panels. At the end of the article let me know if you have any questions which weren't covered in these 5 facts.