Learn the Hottest Trends in Bathroom Design in 2014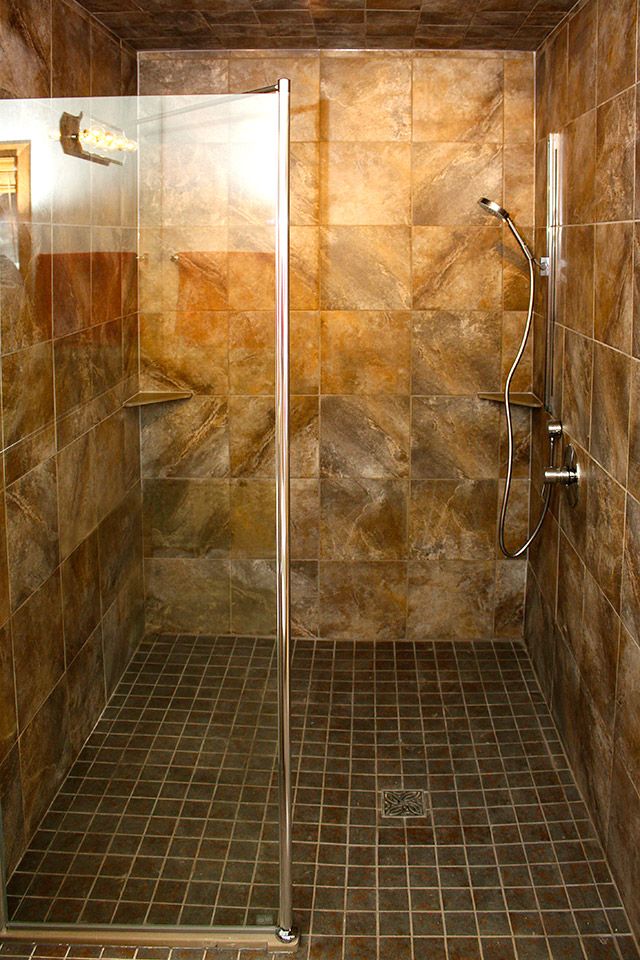 This has been an exciting year of new trends and cool new products to enhance the look of a space that is often underestimated—the bathroom. Fortunately, we are moving far past cramped, unstylish spaces on to modern, sophisticated elegance with a personalized look and spa-like atmosphere. Consumers don't just want functionality, they want a space where they can relax, unwind, and enjoy taking time for themselves.
What's HOT:
Curbless showers: This year, creating a bathroom space with clean lines and a barrier-free, seamless entry and look is extremely popular in design and is great for consumers who are looking to make the most of their small space. Innovate Building Solutions offers an exceptional line of Tuff Form roll-in bases for a barrier-free shower entry or luxurious wet room. Not only is the Tuff Form base light and easy to work with, but it can be cut to meet any size or shape specifications. Finish the look with stone or tile.
Mosaic Patterns: Whether you opt for a more traditional patterned tile or select one of the cool 3D mosaic tile glass blocks from Innovate Building Solutions, this look is huge in 2014 and we expect it to heat up even more next year! Using these patterns works especially well when paired with sleek, simple accessories and finishes.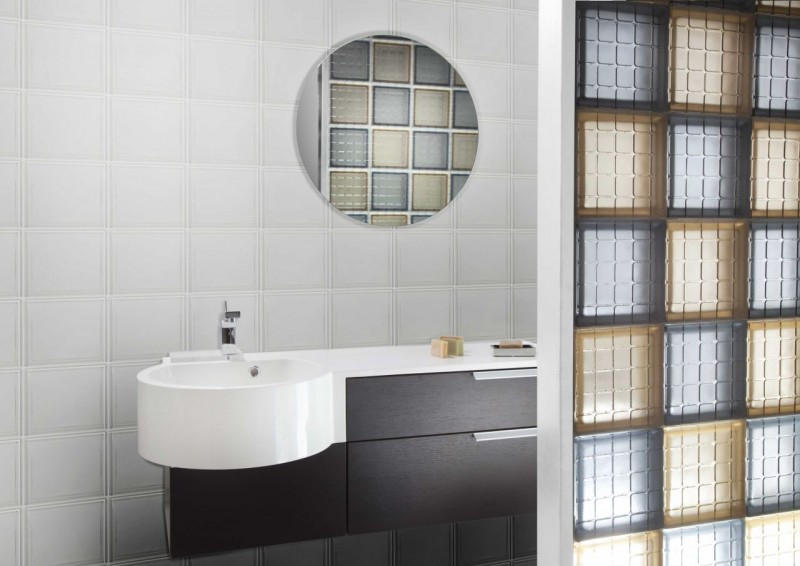 Monochrome Themes: This clutter-free look uses variations of the same color emits elegance and sophistication. High gloss acrylic panels are a cool new product that can be used in showers, tub surrounds and walls, as well as in spaces outside of the bathroom. Learn more about high gloss acrylic wall panels on the Innovate Building Solutions website.
Curves: Traditional, straight lines are no longer a staple inside the walls of the bathroom. Glass block showers from Innovate Building Solutions can be curved and create continuity throughout the space, even in smaller areas.
What are some of your favorite bathroom design trends in 2014? Be sure to "Like" us on Facebook and follow us on Twitter, Pinterest and Houzz for more inspiring ideas!
Looking to refresh your bathroom this fall? We can help! Innovate Building Solutions offers regional remodeling assistance and installation in Cleveland, Ohio through its Cleveland Design and Remodeling branch, as well as nationwide distribution of glass block and many bathroom products. For more information, call 877-668-5888 or visit www.innovatebuildingsolutions.com.
Residents of Cleveland, Ohio can contact Cleveland Design and Remodeling at 216-658-1270.
---
Mike Foti
President of Innovate Building Solutions a nationwide supplier and regional (Cleveland and Columbus) remodeling contractors. Some of our product lines include glass counters, floors, backsplashes, glass blocks and grout free shower and tub wall panels
---