The Best of Both Worlds – Glass Block and Vinyl Replacement Windows Together!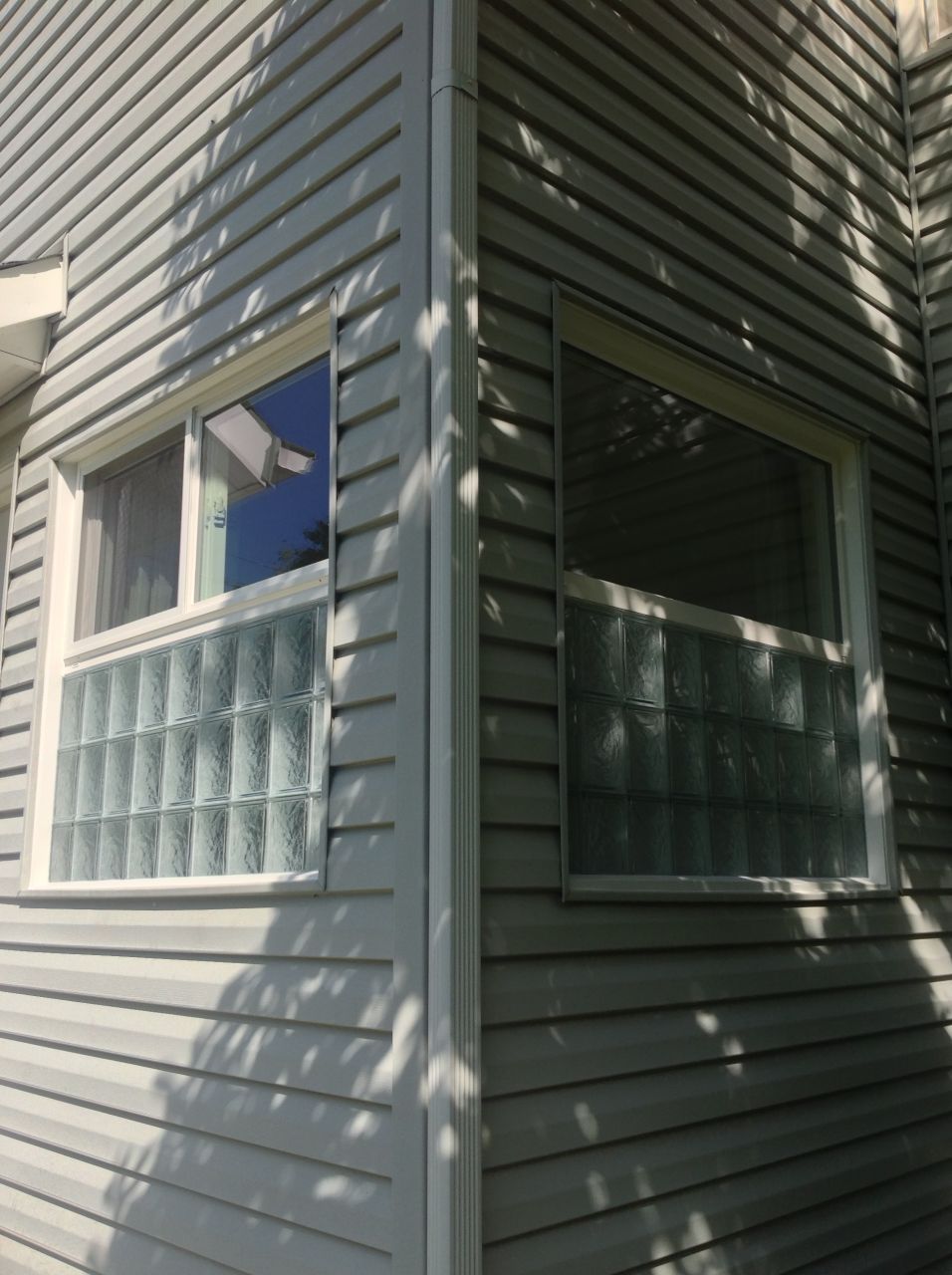 Combining glass block and vinyl replacement windows together
What do you do if you want the privacy and security of a glass block window but you don't want to give up the clear views and ventilation of a vinyl replacement window? The answer – use both! Learn below how a customer of the Columbus Glass Block division of Innovate Building Solutions (with the help of John Carter their Sales Representative) benefited from the use of both products with this "bottom to top" solution.

The bottom – the glass block replacement window solution
Since the goal of this customer for their kitchen windows was to maximize privacy (at eye level) and minimize the chance of break-ins (which have been all too frequent in their Columbus neighborhood) the durable Iceberg glass block pattern was chosen. To make the windows symmetrical in these 54" wide openings a 6" x 8" x 3" glass block size wash chosen which would fit securely and beautifully in the openings.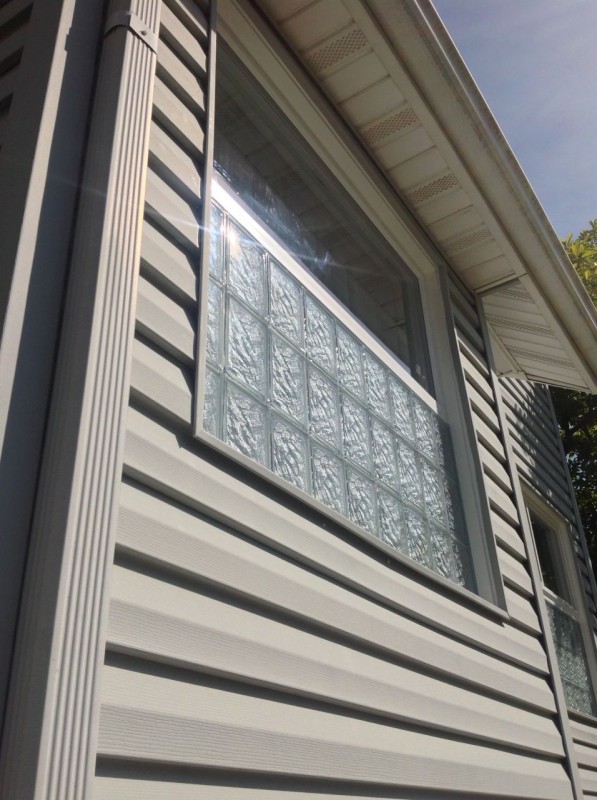 To minimize the time on the job site glass block window sections were pre-made into easy to install sections. A high density energy efficient expanding foam was used between the kitchen glass block windows and the wood framing. The outside of the windows was finished with aluminum capping and sealant.
The middle – joining the glass block window and vinyl windows together
A key to the longevity of this installation is to properly join the glass block and vinyl windows. The installation team of Sean Malmsberry and Isaac Clark used a specially designed vinyl spacer (which fits snugly inside the cavity of the glass blocks). This spacer was siliconed to both the vinyl window and glass blocks for an air and water tight seal.
The top – sliding and picture vinyl windows
Since the customer wanted the ability to get a lot of air flow (more than the small glass block air vents could accommodate) and unobstructed views, both a vinyl sliding window and a picture window where chosen. The vinyl windows were sized to be the exact width of the glass block windows below.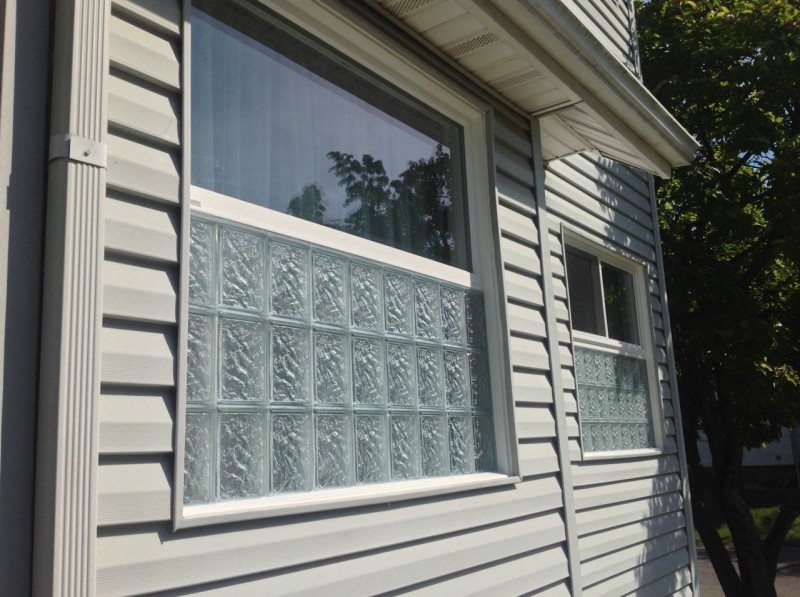 Conclusion
Some may conclude it's not possible to have the best of all worlds – privacy, security, maximum air flow and unobstructed views but this project shows with the right creativity and planning most anything is possible. Please comment below or call us with questions on how to do this project.
###
Call Innovate Building Solutions on a nationwide basis (877-668-5888) or for a local project their divisions including Columbus Glass Block (614-252-5888), Cleveland Glass Block (216-531-6363), West Side Glass Block (216-398-1020) or Mid America Glass Block (513-742-5900) of Cincinnati or Dayton and Akron (330-633-2900).
---
Mike Foti
President of Innovate Building Solutions a nationwide supplier and regional (Cleveland and Columbus) remodeling contractors. Some of our product lines include glass counters, floors, backsplashes, glass blocks and grout free shower and tub wall panels
---