Practical Benefits of Going High Gloss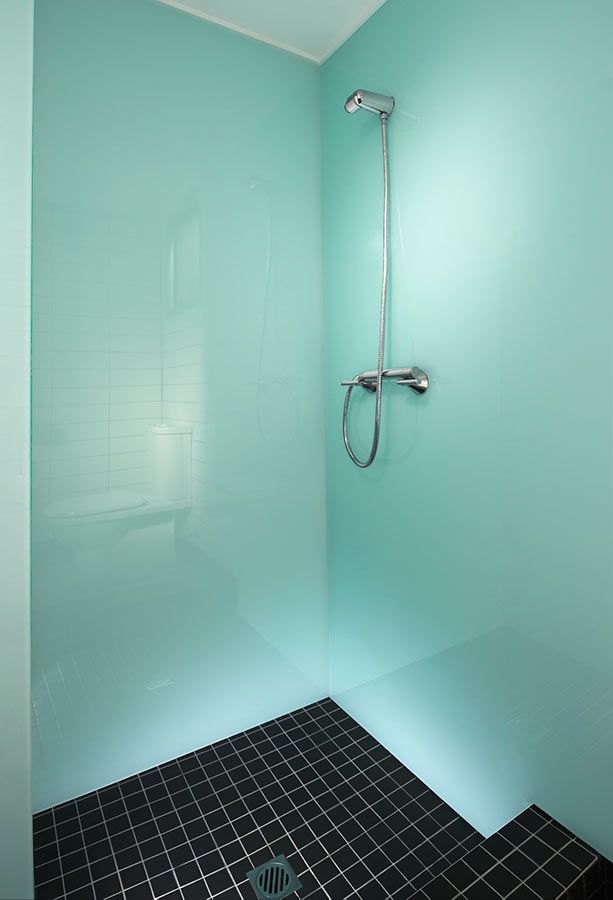 High gloss acrylic wall panels don't just give your space a luxurious, contemporary look—they offer fantastic practical benefits as well. Flexibility and durability are just two of the major perks of installing this elegant product that offers the same look as glass, but is actually 25 times stronger and weighs half as much. While the look is considered all the rage in Europe, it is just starting to catch on in the states and we couldn't be more excited!
Here are a few reasons we love this beautiful and practical design option:
High gloss acrylic wall panels are versatile. From residential homes to commercial spaces, these walls are light and sleek and can be used in a wide-variety of places. We like the striking look that the black panels have in an office and also love what a pop of color can do for a luxury kitchen.  Check out our design gallery for innovative inspiration.

 
Acrylic panels are a true time-saver when it comes to cleaning. While tile and backsplash are commonly used in kitchens and showers, properly cleaning all of those cracks and crevices can be a bit painstaking. You can easily wipe down high gloss acrylic panels with a soft microfiber cloth, warm water and a mild detergent. Panels can also easily and quickly be replenished by using a liquid plastic polish. A beautiful look and no scouring, scrubbing or elbow grease is necessary? That's music to our ears (and elbows)!

 
To us, the words "grout-free" mean less mess, less maintenance, and less hassle to install.  In this case, less really is more!

 
The durable long lasting material's resistance to UV light, scratching, cracking and chipping makes it a popular choice versus glass, ceramic tiles, aluminum or wood.  Panels are also 100 percent waterproof, making them a great option for wet areas while eliminating worries about potential moisture issues.

 
Installation can be a simple DIY project or installed professionally—taking only one-third of the time it takes to complete a tile job! Multiple panel sizes are offered to create efficient designs at cost effective prices. We'll even walk you through the installation process, step-by-step, in our online tutorial.

 
In a world of high maintenance products in cookie-cutter homes and office spaces, high gloss acrylic wall panels provide a modern, impressive look without the hassle! Use a combination of color and lighting to make walls really stand out!
Have questions about high gloss acrylic panels? Innovate Building Solutions has answers! Call us toll-free nationwide at 877-668-5888 or visit our website at www.innovatebuildingsolutions.com.
---
Mike Foti
President of Innovate Building Solutions a nationwide supplier and regional (Cleveland and Columbus) remodeling contractors. Some of our product lines include glass counters, floors, backsplashes, glass blocks and grout free shower and tub wall panels
---