Why Converting Your Tub to Shower Makes an A+ Upgrade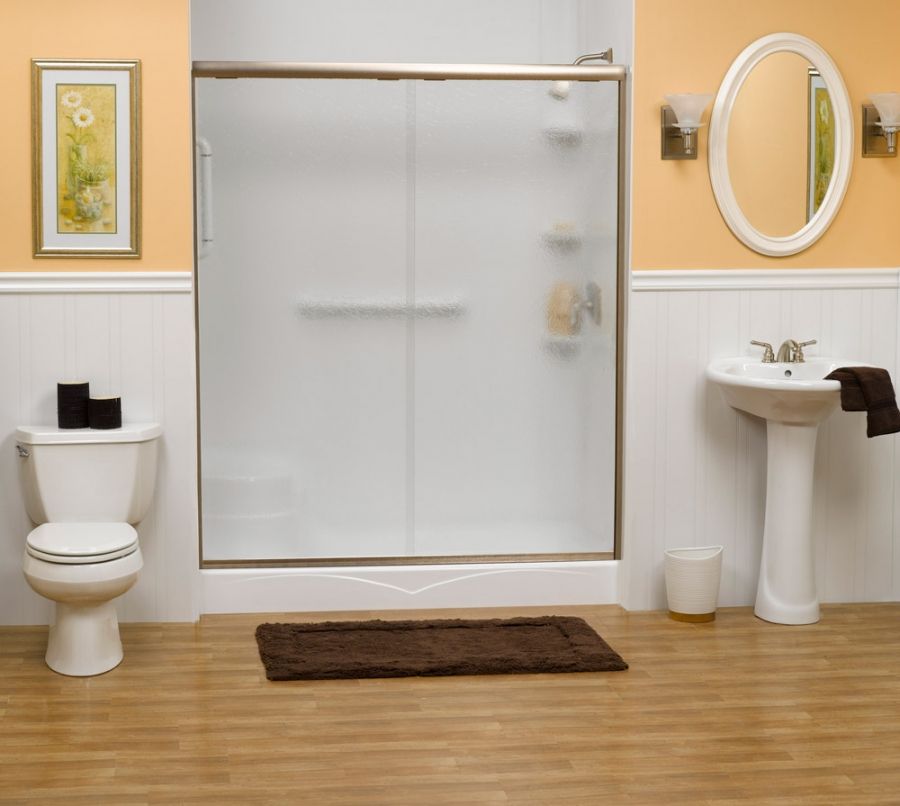 Believe it or not, the 2014 school year is only a few short weeks away, and as we were thinking about the sometimes mind-boggling mathematics many of our children will soon face in the classroom, we asked ourselves an important question. When it comes to bathroom remodeling, what projects "make the grade" for safety, ROI and overall aesthetic appeal? While there are endless ways to revamp your space, remodeling doesn't have to be complicated, and by simply converting your tub into a shower, you can have an affordable new look with great benefits! Check out Innovate Building Solutions' "report" on why bath to shower conversions make an A+ upgrade.
In 2014, it is not uncommon to find many families who have opened their homes to care for elderly parents or loved ones. In this case, safety is often a top priority. Barrier-free thresholds and wet rooms are increasing in popularity for this reason, and bath to shower conversions create a cool look while reducing the risk of injury.
Aside from having a bathroom in your home that is easily accessible to people of all ages and abilities, converting your tub can add stylish appeal, too! Add glass blocks to create a walk-in or roll-in shower in a small space.  Glass blocks provide a clean, contemporary look that is hassle-free, enhancing natural light without ever sacrificing privacy. For an even more vibrant look, add colored or textured glass blocks from Innovate Building Solutions.
Because it's a frequently visited space that is important to prospective home buyers, improving your shower space can greatly increase the value of your home. Regardless of what you might think, changes don't have to be drastic to add value. Making the most of the space you have is the most important part, and converting a tub into a shower is a great way to do just that!
At Innovate Building Solutions, we understand that one size or style does not fit all and work hand-in-hand with our customers in Cleveland, Akron and the surrounding Ohio areas to create unique and refreshing bathroom looks. Our goal is to meet your design needs and wants today as well as to help you plan for the future. We take pride in providing A+ customer service and the highest quality designs for bath to shower conversions, and will even provide you with expertise for completing a conversion yourself.
For more information about bath to shower conversions, including photos, videos and FAQ's, visit the Innovate Building Solutions website or call us toll-free nationwide at 877-668-5888. Residents of the Cleveland, Akron, Loran and Elyria areas, can contact our Bath Doctor division at 216-531-6085 for bathroom remodeling project assistance.  The Bath Doctor location serving Columbus, Ohio and the surrounding areas can be reached at 614-252-7294.
---
Mike Foti
President of Innovate Building Solutions a nationwide supplier and regional (Cleveland and Columbus) remodeling contractors. Some of our product lines include glass counters, floors, backsplashes, glass blocks and grout free shower and tub wall panels
---