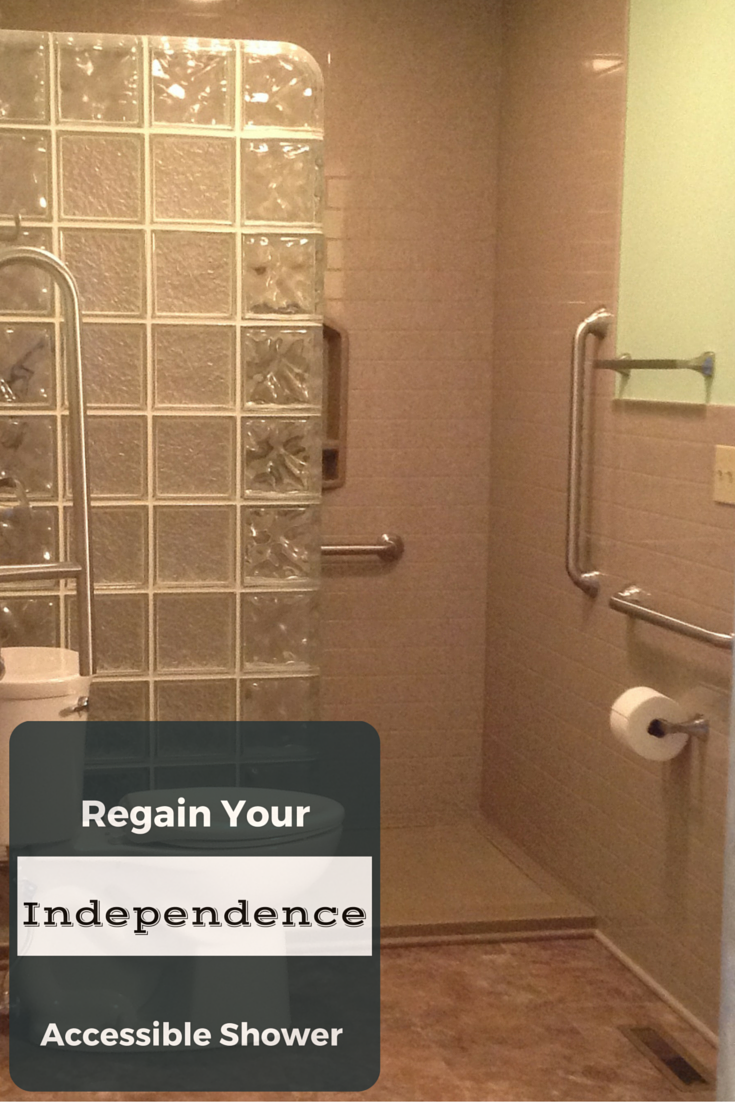 You might have heard the saying "when life throws you lemons, make lemonade." Sometimes a challenge can happen in our lives which not only affects us physically, but also emotionally. The key is to fight through life's "lemons" (challenges) and to make some "lemonade" (personal victories).
An excellent example of making some "lemonade" is the story of Karen Lee Gast who suffered a stroke in November 2014. Not only was her physical mobility reduced (she now uses the assistance of a wheelchair) but she endured the mental challenge of seeing her independence reduced as a result of the stroke. Simple daily tasks (like showering on her own) – were no longer simple….and required the assistance of her daughter Julie (Morgan) who is of constant support to Karen.
While Karen is grateful for her daughter's help (although Karen says she can be a wee-bit overprotective at times!) she wanted to regain more independence in her home and control over her life. This desire for independence led Karen to do an extensive bathroom remodeling in her home in Akron Ohio. Let's take a look at why this remodel was necessary.
The old bathroom
After Karen's stroke the existing master bathroom just didn't work. Here were some of the problems with the old space:
The doorway was too small to comfortably roll the wheelchair in.
There were no grab bars to safely transfer from the chair into the shower.
The old stand up 3' x 3' fiberglass shower with a framed metal pivoting door was way too small and difficult to get into.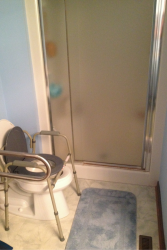 With these challenges Karen was not only not able to use the master bathroom (which is conveniently located right off her bedroom). She had to use a smaller bathroom in the home and could only shower on Mondays, Wednesdays and Fridays when her daughter Julie could come over to help her. This showering process in this old bathroom took one hour of each of their time. The bottom line was there was no way to make the convenient master bathroom an accessible space without extensive modifications and a full remodel.
In the article below learn 3 critical steps which transformed Karen's bathroom into an accessible, low maintenance, safe and stylish room she can use without being dependent on others. This now allows her and Julie to do other things (or just spend quality Mom and daughter time together).