7 Steps to Create a Safe and Stylish Universal and Accessible Shower Design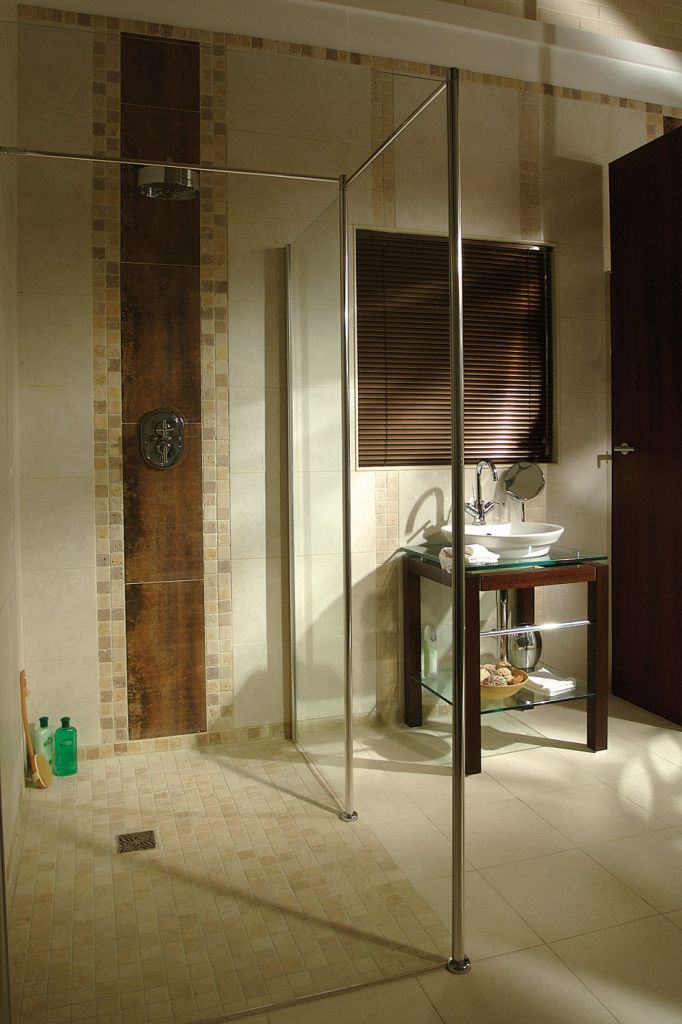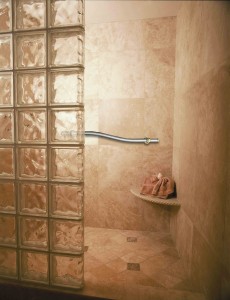 Showers and bathtubs can be dangerous places for most anyone. Climbing over a bathtub rail, water and soap on the floor, a dark shower area which limits visibility are just a few common problems. How do you solve these challenges and create a relaxing, inviting shower which is safe as well? Read on to learn how:
Step 1 – Begin from the ground up –Shower safety and style begins with the shower base. Add a sleek contemporary European flair and greatly reduce the risk of a fall with a curbless barrier free shower base system (also called a wet room). In this system the shower base is set below the subfloor creating the structure of a universal shower which can be used by everyone.
Step 2 – Floor it – Use slip resistant flooring in the shower. Consider a matte finish porcelain tile to reduce the slipperiness of the floor. Use urethane grout between the joints to minimize future maintenance.
Step 3 – Back your walls up – Long lasting and safe walls begin with what you don't see – what's behind the walls. If you're using tile shower wall surrounds on the inside use either waterproof (extruded polystyrene) or water resistant (cement board) behind the walls for sound construction. If you're using acrylic wall surrounds make sure to put solid wood backer boards behind the wall for future safety grab bar installations.
Step 4 – Change your plumbing valve to save water and add safety – New shower valves come with anti-scald features that prevent your water from getting too hot and will provide significant water saving benefits as well.
Step 5 – Let the light shine in – Shower windows, glass shower enclosures, and lighting can add style and dramatically improve shower safety. If you've got an opening directly in the shower space consider using either a glass block window or an operable acrylic block window. For the shower stall consider either glass block walls (which are very sturdy) or a thicker frameless glass shower system. While your remodeling the bathroom add plenty of task lighting as well.
Step 6 – Take a seat – Get a more relaxing spa type shower experience (and improve safety) by adding a shower seat. If you've got a small amount of room use a fold down seat (there are some extremely cool teak and Brazilian walnut choices here), a moderate amount of room you can use a corner seat, and for large shower spaces a bench seat can work great.
Step 7 – Add cool, multi-purpose decorative grab bars  – The new styles bars don't scream out Grandma any more. You can now get safety bars that add (not detract) from the looks of the shower and they can even double as towel bars and shower shelves.
Have you completed any universal or accessible shower projects? Please provide any words or wisdom you may have below.
###
Learn more about universal and accessible showers by visiting Cleveland Design & Remodeling (216-531-6085), and the Bath Doctor (513-742-6679)of Cincinnati and Dayton Ohio web sites.
Related Articles
---
Mike Foti
President of Innovate Building Solutions a nationwide supplier and regional (Cleveland and Columbus) remodeling contractors. Some of our product lines include glass counters, floors, backsplashes, glass blocks and grout free shower and tub wall panels
---