Is now the time to take advantage of bargain basement existing home prices?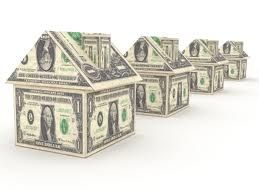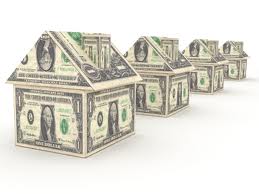 Have you pulled money out of the stock market over the last few years looking for a safe place for your capital? Do most of your investments carry low interest rates? If so – the timing may finally be right to consider buying a home or condominium for your personal use, rental, or resale.
You may say – real estate – you've got to be kidding! With continued tight lending practices cash buyers have all the cards – and there's a lot of cards (i.e. home supply) available. With the large stock of foreclosed homes and short sales (sales where the value of the home is less than what's owed on the mortgage) you can find great deals (note: cash buyers can often buy homes for 5 to 10% less in an already depressed market). These existing homes will likely come with a "price" – they often need remodeling and renovations.
Here's some remodeling tips to consider to maximize the value of a newly purchased home:
Put your money where your mouth is – Kitchens are where people spend the most time and is an important room buyers will look at when evaluating the home down the road. 
It all starts at the front entry door – Front entrances (porches, doors etc.) provide the curb appeal to make the home not only look nice, but improve energy efficiency and security as well. In addition they provide the best return on your home improvement dollars according to the Cost to Value study (this study is done by the Remodeling Association in conjunction with Realtor Magazine and Home Tech Information Systems).  
Have a budget – check it twice – Don't allow yourself to spend like a drunken sailor. If you're looking to maximize market value (and improve the home) fiscal responsibility will be key.
Think security and safety – If the home is not in the safest area look add cost effective safety measures like glass block windows and locks on the doors.
Update before gutting – Yes it might be nice to gut the space, move walls, put on an addition. In today's market major renovations might be what you'd like to do – but it's not usually the smartest way to spend your money. Look for ways to create a new updated look without major remodeling. Some ideas to consider:
Don't be all wet – make the bath(s) work – The function and look of the bathroom(s) are on par with the kitchen as far as market value. If there are two full bathrooms make sure there is a shower enclosure in at least one bath (preferably a walk in shower if you have room). Most people today would prefer to take a shower over a bath. If you're home has 1 to 1 ½ baths you may want to keep the bathtub if you think the resale market for your home will be someone with small children.
Do you think the markets right to buy a home now? What's your opinion about these remodeling tips?
###
To get or advice on your remodeling/renovation project visit Cleveland Design & Remodeling (216-531-6085) , Columbus Design and Remodeling (614-252-7294), The Bath Doctor (513-742-6679)of Cincinnati and Dayton, Cleveland Glass Block, Columbus Glass Block, and Mid America Glass Block.
Related Articles
---
Mike Foti
President of Innovate Building Solutions a nationwide supplier and regional (Cleveland and Columbus) remodeling contractors. Some of our product lines include glass counters, floors, backsplashes, glass blocks and grout free shower and tub wall panels
---