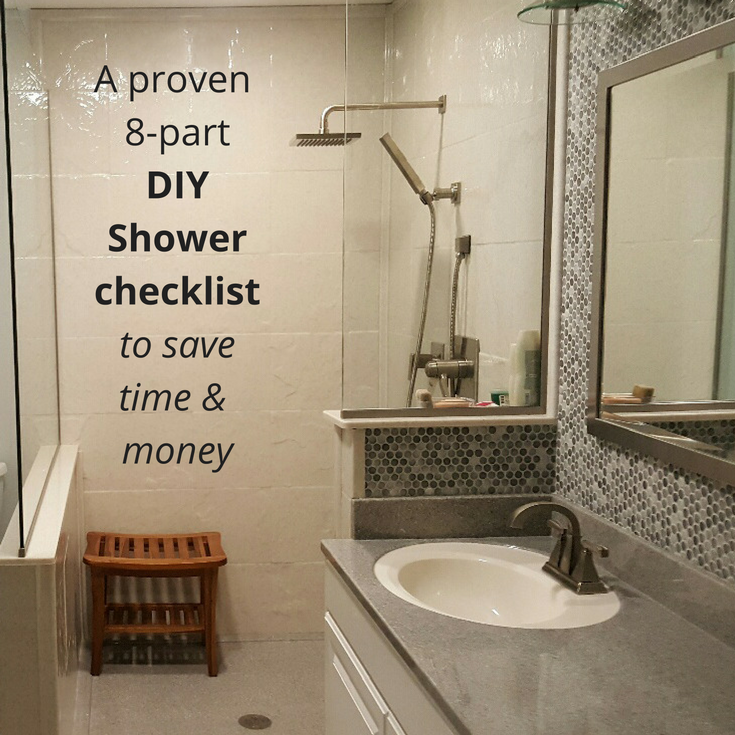 Updated March 3, 2019
You're excited to begin your DIY shower remodeling project. You've finally got the time to crack open the box with the shower kit you picked up at your local home center store 6 months ago (you'll finally be able to get your wife off your back about getting this project done!). You remember asking the clerk with the bright orange smock, "Is everything I need in the box?" While half-listening to you and "helping" another customer he says half-heartedly, "Ya, ya, ya – everything's in there."
You start tearing the box open. You've got the 3 standard sized shower wall panels (you think, "I hope they're the right size???"), but where is the rest of the stuff? Your mind starts swirling and you're hearing the not-so-silent voice of your wife saying, "Don't you think we should hire a pro to do this job? Are you sure you know what you're doing?" A bit of uncertainty creeps in.
Has this home improvement scene ever resembled you?
There is nothing more frustrating than realizing you're unprepared to do the remodeling job you told your family 6 months ago was "under control." Now you're missing God only knows what. The "helpful clerk" with the orange smock is probably on to his next part time job! Ouch.
You've got to find a way to pull this remodeling project out of your butt and save face. Who wants to spend big money on a professional remodeling contractor if you can do it yourself? It would be nice to have some extra bucks to go to the game or buy some golfing gear with the money your going to save by DIY-ing it.
If you're starting a bathroom remodeling project, you want to make sure your (supposedly) DIY-friendly shower remodeling kit has everything you need so you're not scrambling all over town trying to find the right parts. Six months later you're not even sure you're using the right components to make a shower. Will the shower look nice? Will it function properly?
Here's what you need to do NOW. Get out your pad (or IPad), paper and a pencil and check out the 8-part DIY shower remodeling kit checklist so you don't get caught with your "remodeling pants" down.