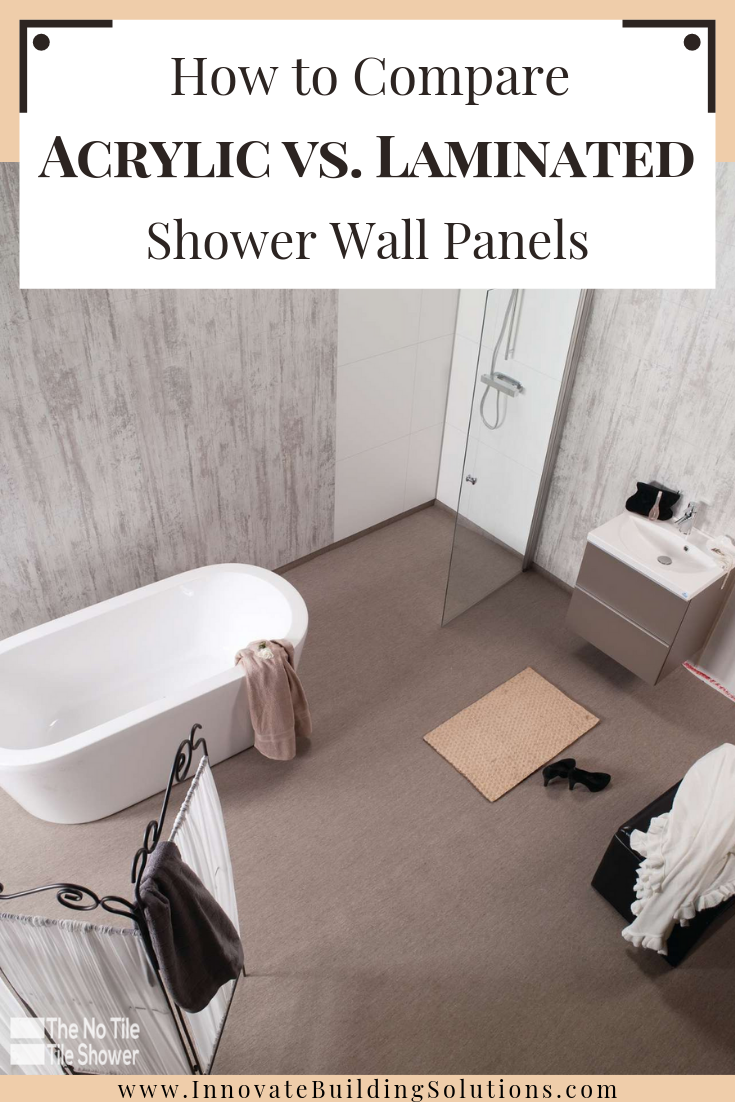 I remember when our company got into the bathtub and shower wall panel business 15 years ago. All the rage was the quick to install 'One Day Bathroom' with acrylic wall panels. The manufacturer promoted an in and out process. Simply take 3 sheets of acrylic. Cut them to size. Adhere them with butyl tape over ceramic tile walls and voila, in one day, your customer has a new shower or tub surround.
They told us this would be a simple (and profitable) job.
And the truth is it is simple and profitable for the contractor doing it. However, here's the question…and it's the only question (in the end) which matters.
Are acrylic tub and shower 'makeovers' which go over tile the best option for the owner of the home?
The (somewhat) straightforward answer to this question is yes, no and maybe (right now, you're likely thinking, "Mike – what kind of a B.S. 'Switzerland-like' answer is that?). But, in actuality there are a number of factors you need to look at when you're comparing whether to get a low-cost acrylic wall panel system vs. a higher-end product like laminate shower wall panels.
OK, if you're not familiar with laminate wall panels I'll step back and tell you they're approximately 2' wide x 8' tall x 3/8" thick waterproof wall panels. They have a laminate front (which can have tile, stone and marble patterns), are applied on a marine grade plywood backing with a vapor barrier on the rear surface. This product is used extensively in countries like Norway where you'd find it on 1/3 of the bathroom and shower walls. It's also growing by leaps and bounds in the United States today.
Since you're likely not a shower wall panel installer or salesperson (and likely don't play one TV – and neither does anyone else to the best of my knowledge) it can be difficult knowing how to compare acrylic and laminate wall panels. You just know you want the best bathroom surround system for your job. This is exactly the reason I wrote this article.
Below I'll look at the advantages of laminate wall panels vs. acrylic. Second, I'll turn the tables and we'll peek at the disadvantages of acrylic wall panels vs. laminate.
At the end, I'd love your opinion and/or additional questions so you can get your arms around your best choice.