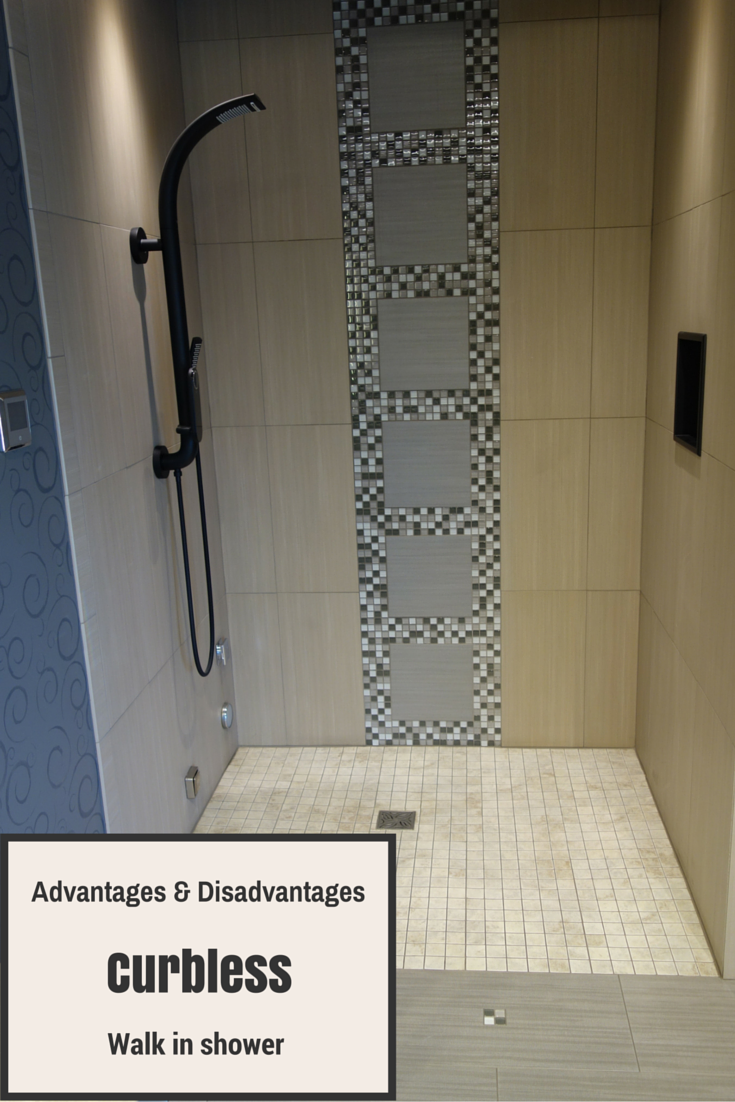 Updated January 12, 2019
Curbless walk in showers are becoming all the rage in bathroom remodeling today but the real question should be, "Is a curbless shower the best option for your bathroom?" While some clothing products are marketed as "one size fits all," this is not the right strategy for choosing a shower. From my experience as an owner of a remodeling and national construction products supply company I have lived the debate of a curbless vs. a standard shower pan with a curb countless times.
My goal with this article is to not only provide you with the advantages and disadvantages of a curbless shower, but also to offer some product selection tips to make a long-lasting shower you'll enjoy using and looking at. Now – let's take a look at the pros and cons of barrier free showers.