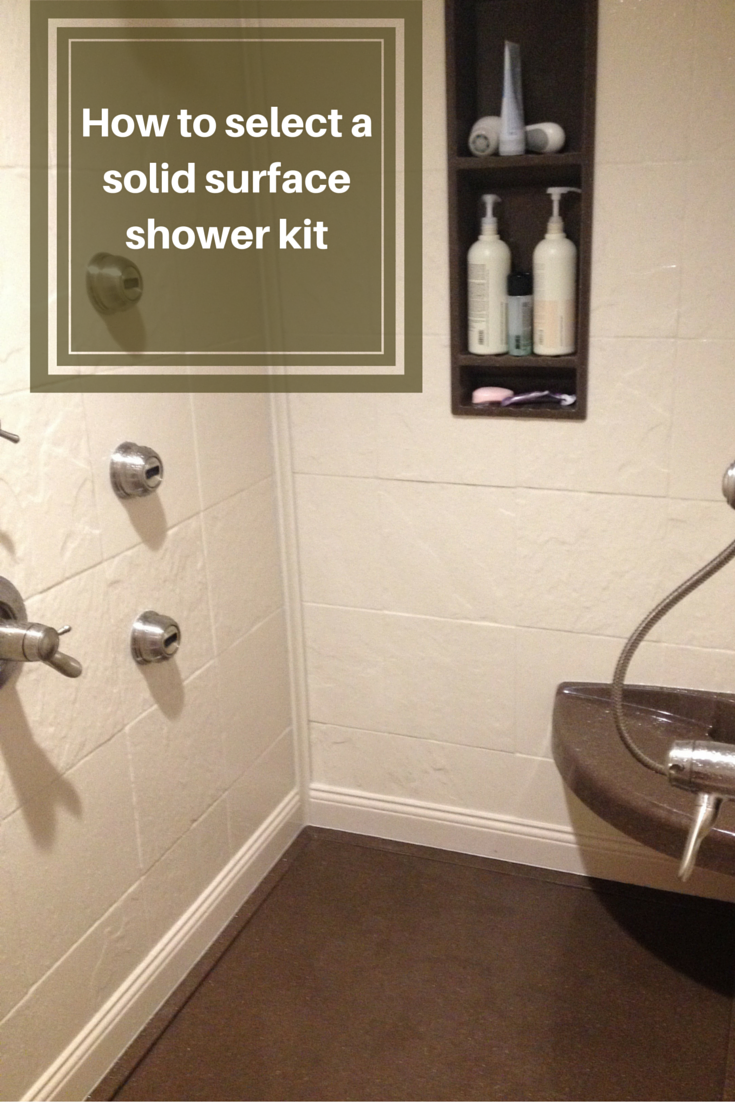 Updated January 20, 2019
When I use the term "solid surface" most people have no idea what I'm talking about. So the question you might have is, "why are you writing about stone solid surface shower kits when most people don't even know what they are?" The answer is simple. These kits are durable, flexible and growing rapidly despite being relatively unknown. My goal with this article will be to grow your knowledge of this shower product.
What is stone solid surface exactly?
At this point you may want to know "what the heck is stone solid surface?"
……..It's kind of like Corian………
Most people have heard of the countertop brand Corian made by Dupont. What they don't realize is Corian is actually a man-made stone and epoxy aggregate (also known as stone solid surface). Basically "Corian" is to solid surface what "Kleenex" is to facial tissue…. it is a brand name which is synonomous with an entire product category.
With that being said this article is not about Corian or about countertops – it is about stone solid surface and its' use as a contemporary low maintenance shower kit. Read further to learn 3 steps to take to evaluate selecting this material for your next shower remodeling project.