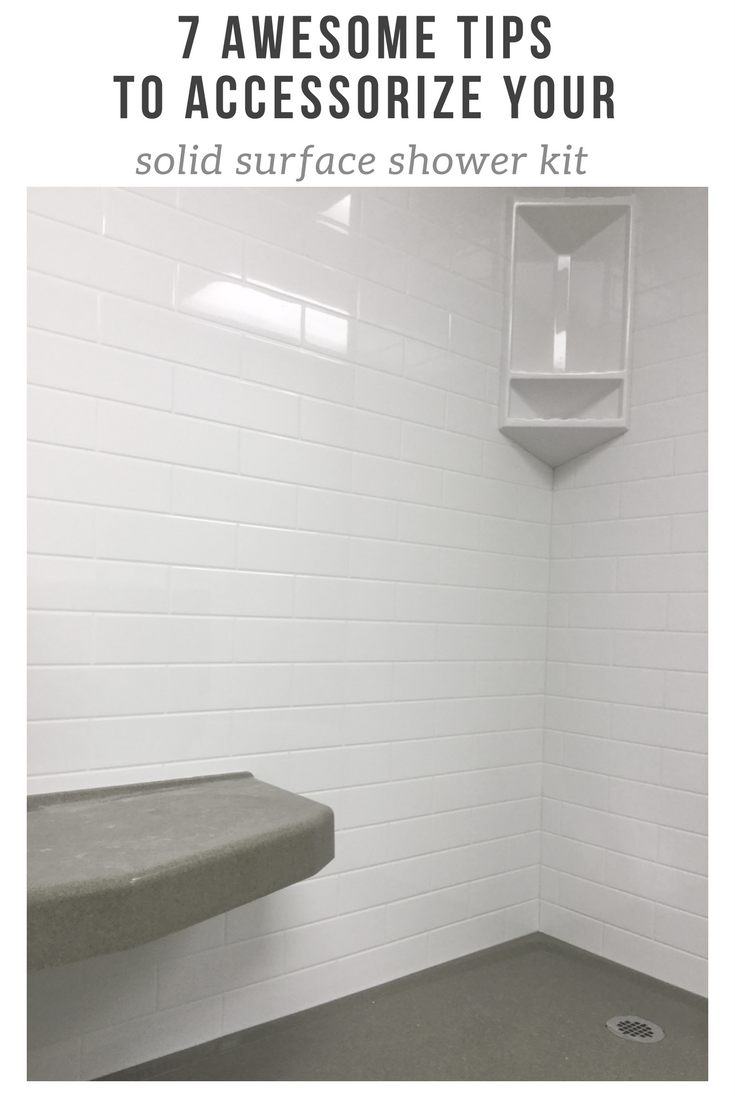 Updated March 16, 2019
As Marilyn told me when she stopped into our showroom. "Mike this isn't my first shower rodeo. When we were younger (yes, my hair was darker) Bill and I bought a fixer-upper special as our first house. The existing shower was a mess. We visited the guy in the orange smock at our local home center store. We settled on a flimsy, generic fiberglass shower kit and installed it ourselves because there was no way we could pay a contractor. Within a couple of years, it looked dingy and yellow.
Now things will be different. We've finally got the kids "mostly off the payroll" Not yet in the job of their dreams, but they are working – and we're not "funding" them. It's now time to put some enjoyment (and cut down maintenance – BIG TIME) into this bathroom remodeling project.
We want low maintenance just the low-budget shower kit we bought back in the day. Now we're savvier and aren't going to settle for junk! We've done our research and keep coming back to the solid surface shower kits as the best option for us. Bill likes the 3/8" thick walls and the fact that the shower pan is built like a tank. But I'm looking at different things.
We've worked like crazy for years. This time I'm getting style and pizzazz in this shower. We're going to enjoy our hard-earned money. I'll be spending less time cleaning the bathroom and more time getting out of "Dodge" and traveling. So, Mike, I want you to show me how I can accessorize this solid surface shower kit to make my bathroom special."
Can you relate to what Marilyn was telling me? In the article below check out 7 tips I shared with Marilyn to dress up her solid surface shower. I'll give this warning right up front and apologize to Marilyn's husband Bill. This shower project will get a bit pricier with these solid surface shower accessory tips I'm going to give!