9 Tips to Improve Bath & Shower Safety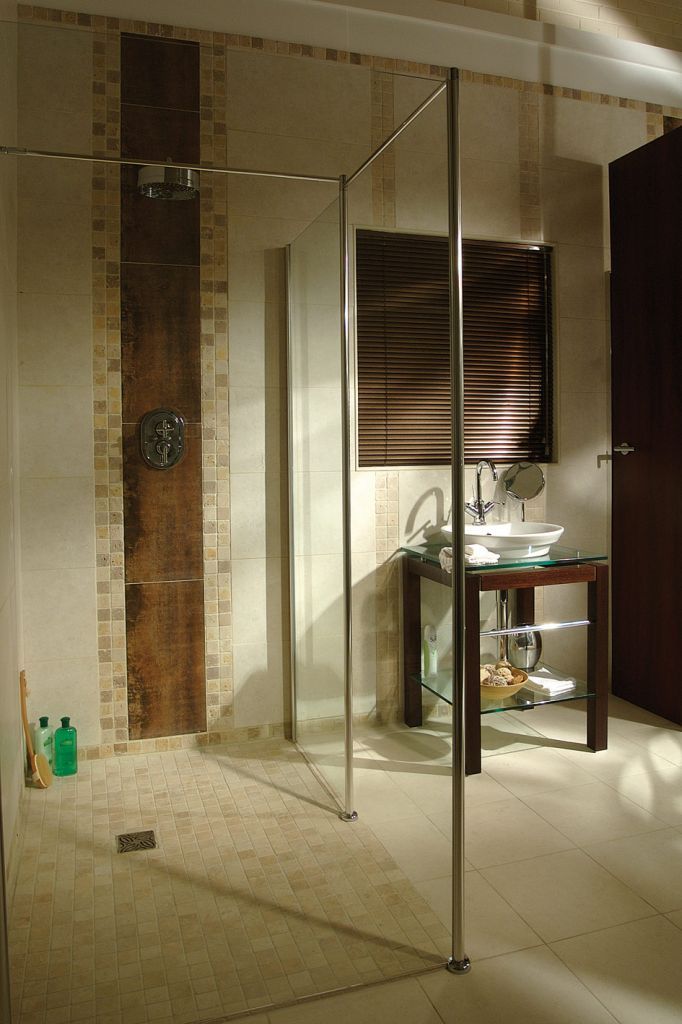 By their very nature bathrooms (which are sometimes called wet rooms) can be difficult places to navigate – even for the most able-bodied. Water and bare feet aren't the safest combination. Below you'll find 9 tips to improve bathroom safety.
Tip 1 – Convert a tub to a shower – Stepping over a tub rail (which are 16 to 20" high) can be a risky proposition. Eliminate this worry with a barrier free shower entrance.
Tip 2 – Add a small vertical grab bar  to the shower or bathtub entrance – Having a bar to help support yourself coming into or out of the shower can make a big difference.
Tip 3 – Take a seat – Bending over in a shower to shave your legs can be difficult for those with back problems. Consider adding a bench seat (if you have a good amount of room), a corner seat (if you have a moderate amount of room), or a fold down seat (if you have limited room).
Tip 4 – Install a handheld shower – Hand held showers allow the showering experience to be customized to the height of the person (or pet for that matter). This type of shower will also make cleaning easier.
Tip 5 – Use an anti scald valve – Do you worry about young children or someone with impaired eyesight burning themselves getting into a shower with a temperature that has accidentally been set too hot? An anti-scald valve can help eliminate this problem.
Tip 6 – Replace your towel bar with a decorative grab bar – Ever heard of someone trying to steady themselves by reaching for a towel bar only to end up falling and ripping the towel bar out of the wall in the process? New luxury grab bar lines can service the function of the towel bar, can add to the looks of the bathroom and provide up to 350 lbs. of weight bearing capacity.
Tip 7 – Install a comfort height toilet – For a more universal design (i.e. one that can be used by everyone) and to minimize the need to bend over too far a 20" high comfort height toilet can be more comfortable and easier to use.
Tip 8 – Improve lighting or add natural light – Dark bathrooms are dangerous. Consider adding task lighting around a sink or shower – or better yet – get natural lighting with a skylight or high privacy acrylic block or glass block window.
Tip 9 – Need more tips – call an expert – If you're looking for more ideas of advice look for a trained universal design or Certified Aging in Place (CAPS) specialist.
What are your thoughts about these bath safety tips? Do you have any others to add? If so – please comment below.
If you're looking for more information or an estimate to make a bathroom, bathtub or shower area safer call or visit The Bath Doctor of Cleveland, Columbus, Dayton (513-742-6679) Cleveland Design & Remodeling (216-531-6085) and Columbus Design and Remodeling (614-252-7294).
---
Mike Foti
President of Innovate Building Solutions a nationwide supplier and regional (Cleveland and Columbus) remodeling contractors. Some of our product lines include glass counters, floors, backsplashes, glass blocks and grout free shower and tub wall panels
---