4 Cost Effective Home Improvement Tips to Improve Resale Value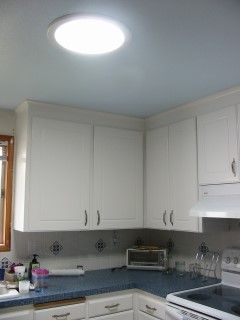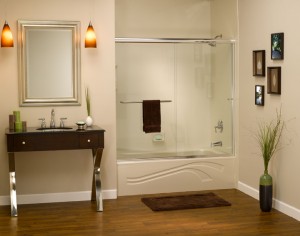 Is your attempt to sell your home giving you a major case of the blues? If so – you're certainly not alone! Maybe it's time to step back and evaluate your property to see what can be done (without breaking the bank) to improve it's appearance, function and marketability. Consider the 4 tips below to breathe some new excitement into your home in the crowded and challenging real estate marketplace.
Tip 1 – Add some light – Lighting can have a dramatic impact on how well your home shows and also how nice the home is to live in. Add some dimmer switches to create more mood lighting. If you need to get a large amount of light into a dark room install a solar tube. A solar tube (also called a sun tube, light pipe or tubular skylight) is a tube that is placed in the ceiling of a room which uses reflective materials to create light in a space that comes from a hole that has been created in a roof. The sun tube is much less costly than a skylight and lets a lot of light into a room.
Tip 2 – Jazz up the front entrance – The first impression of your home is the front door area (the door, the surrounding stoop or porch, door bell, plants and accessories placed around the area). If your door is pealing and the threshold is in bad shape consider a new steel entry door to dress up the entrance. If there is no protection from weather around the door look into an awning or a front porch addition to add curb appeal. If the concrete around the stoop is cracked get this area fixed. Add plants and flowers for a decorative touch.
Tip 3 – Make minor bathroom improvements – Tired nasty bathrooms can be real estate deal killers. If you're bathroom leave a lot to be desired consider regrouting your tile walls or add a bathtub or shower liner to go over the old tiles. The bath and shower liners are available in smooth, tile or stone patterns which really add pizzazz to the bathroom. Replace pitted out of style brass plumbing fixtures with more contemporary stainless steel or oil rubbed bronze finishes.
Tip 4 – Take out the ugly – Have a brutally honest friend, relative or real estate agent take a look at and let you know what is just plain ugly (try not to get defensive). If you've got 1950's wallpaper, green sculptured carpeting from the 1970's get them replaced. Make sure your windows are all in working condition. If they are not don't buy the Rolls Royce of replacement windows – but look to put in a new decent windows that will add to the home without getting too crazy with the budget (remember your goal is to improve market value – not to get sold into the fanciest windows with all the whistles and bells).
Sometimes a series of minor improvements can make a major impact on positively positioning a home for sale. What do you think about the tips above? Do you have any other tips that would be helpful? Please comment below.
To get or advice on your remodeling/renovation project visit Cleveland Design & Remodeling (216-531-6085) , Columbus Design and Remodeling (614-252-7294), or The Bath Doctor of Cincinnati and Dayton (513-742-6679).
---
Mike Foti
President of Innovate Building Solutions a nationwide supplier and regional (Cleveland and Columbus) remodeling contractors. Some of our product lines include glass counters, floors, backsplashes, glass blocks and grout free shower and tub wall panels
---