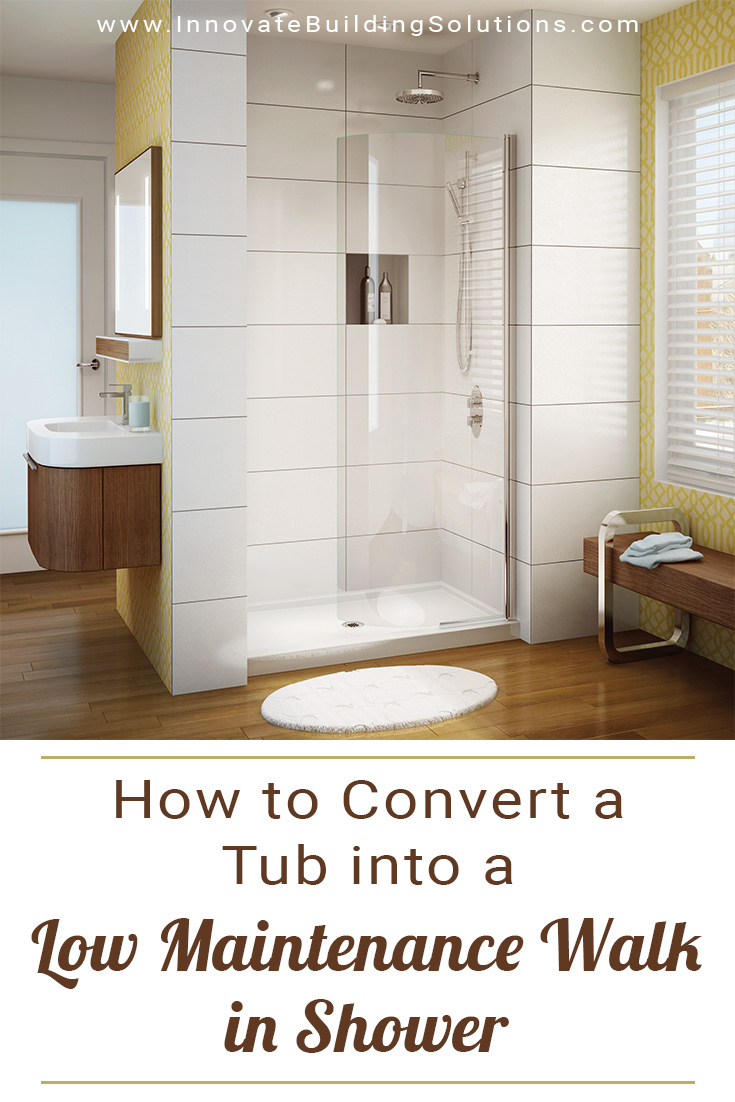 Even though he won't admit it, it's not easy for John to climb over the tub to take a shower.
And though you will forcefully admit it (and complain about it also), cleaning the scummy grout joints which are barely keeping together your dated 4" x 4" powder blue ceramic tile bathtub surround is a task you can do without.
You've had it with this sad excuse for a tub/shower 'system' (if you can call it that). You'd like to convert your tub into a shower before something bad happens to John, or you throw your tile scrub brush through a wall.
The problem is, you're unsure how to get started. You don't know the best products and designs for a walk-in shower. You're not sure how to create a space which is safe for John (although you're certainly not telling him this is one of your motivations), but also one which oozes style and reduces cleaning time. The reality is bathroom and shower remodeling are not what you do for a living.
You know you need help. Where do you start?
If this describes your situation (even if you don't have a stubborn spouse named John or Joan for that matter), you need to read on. In this article I'll dish up 5 practical ideas to convert your tub into a walk-in shower to add style, safety and reduce how often you have to clean it. I'll also make sure these ideas won't force you to take out a second mortgage.
Let's dig into the ideas.