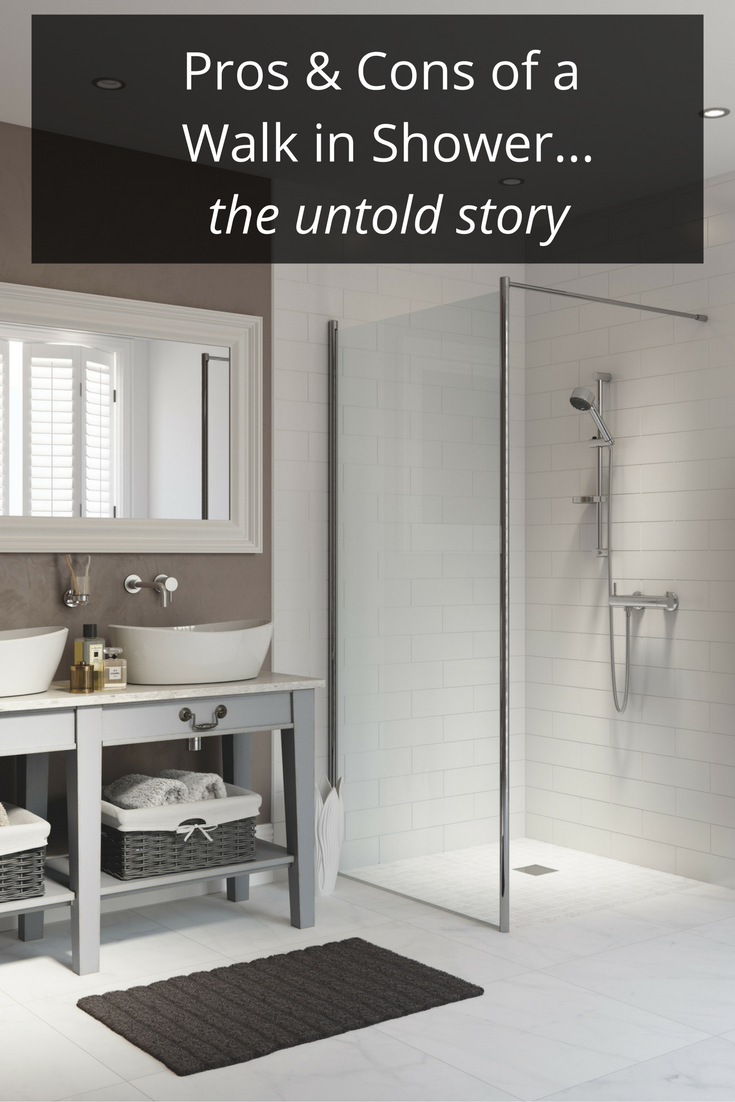 Updated January 26, 2019
The walk in shower – are you a fan or a foe?
Who knew a type of shower could be such a hotly debated topic, but I've seen people struggle big-time on the merits of whether to use a door or doorless shower design. Unfortunately- like most things in life – there is no one right answer on whether the traditional American shower enclosure (which is closed-in on the open end with glass or a shower curtain) or if an open design is the way to go (yes – I have to admit I do have a personal preference – but I'll share that at the end).
As someone who has a remodeling and shower supply business I will tell you we've sold and installed both systems many times and have a pretty good concept of both sides of this "argument" (I say argument because sometimes remodeling can become a "contact sport" between couples!). In this article my goal is to give you the straight scoop, the untold story and the pros and cons of a walk in shower. Let's check out the points and counterpoints of this debate.