Popular Uses of Glass Blocks in New Construction – Windows, Showers & Walls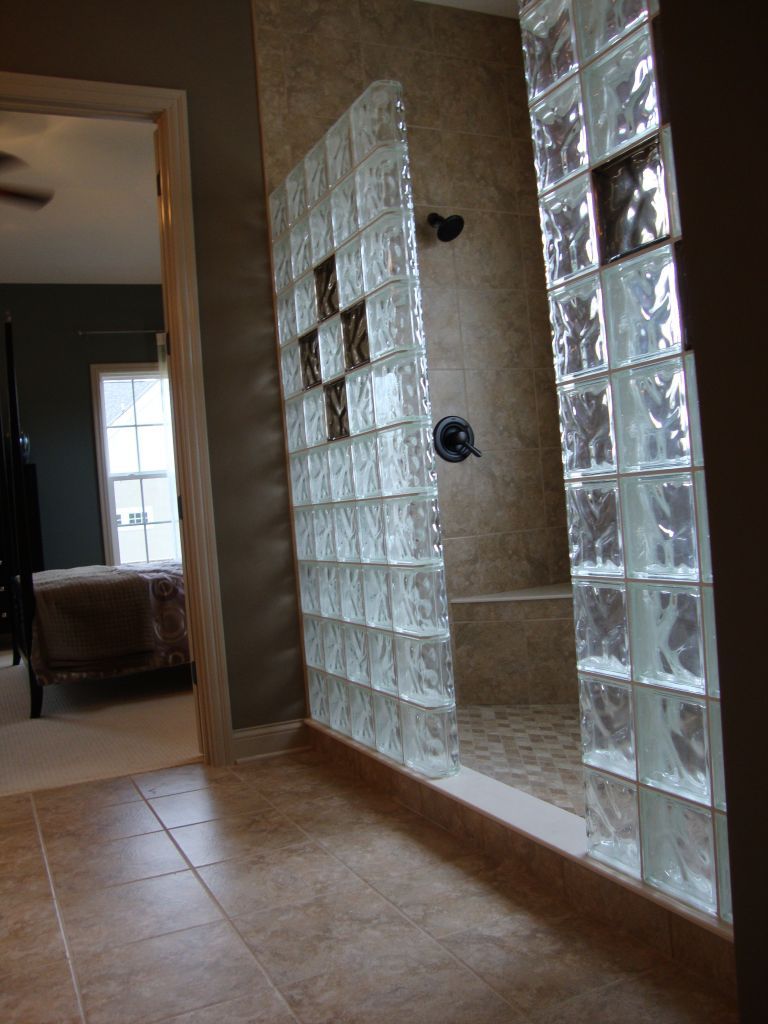 With the growth of new home construction and the need for privacy and light in homes on smaller lots the use of glass blocks in windows, walls and showers has come to life. Below learn about the more popular uses of glass block in new construction projects.
Application #1 – Bathroom windows
Since homes are being built in more moderate sizes (read the Not So Big House by Sarah Susanka) and on smaller lots the spacing between new homes in subdivisions is getting tighter all the time. With many master bathrooms positioned on the side of the home the need for light and privacy in these spaces is critical. In comes the glass block bath window. This product moves light and can be installed with high privacy patterns that eliminate the need to put curtains up!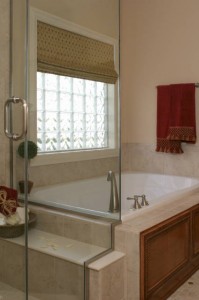 Application #2 – Basement windows
Although this is not a very sexy application – it is increasingly making sense for home builders and owners alike. The glass block basement windows offer high security and low maintenance at an affordable price. With the invention of the new Protect All Glass Block Window an owner can also get a higher level of energy efficiency and water protection as well.
Application #3 – Shower Walls
Standard glass shower enclosures can be a pain to clean and shower doors can be a hassle to deal with. In comes the glass block walk in shower. A builder can put in a walk in shower in a space as small as where a tub would go (i.e. 60" x 34") by using a curved glass block wall. These walls are available in clear (non-patterned) option to show off the tile on the inside or obscure patterns to maximize privacy.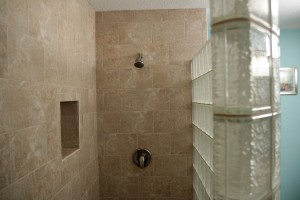 Application #4 – Partition Walls
The use of glass block partition walls is popular in loft style housing to create a barrier between rooms while allowing light to pass through.
Application #5 – Bars
To dress up a basement man cave a glass block bar can be a cool accent that can really have some pop with the addition of lighting behind the bar.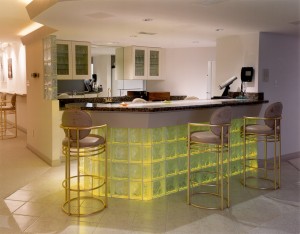 Have you used glass blocks in any of these applications in a new home? Please comment below.
To get more information and pricing on a glass block project for a new home (or remodeling project) visit or call Innovate Building Solutions on a nationwide basis (877-668-5888) or for a local project their divisions including Columbus Glass Block (614-252-5888), Cleveland Glass Block (216-531-6363) or Mid America Glass Block (513-742-5900) of Cincinnati or Dayton.
---
Mike Foti
President of Innovate Building Solutions a nationwide supplier and regional (Cleveland and Columbus) remodeling contractors. Some of our product lines include glass counters, floors, backsplashes, glass blocks and grout free shower and tub wall panels
---