Four Famous Glass Floors and Reasons to Get the Look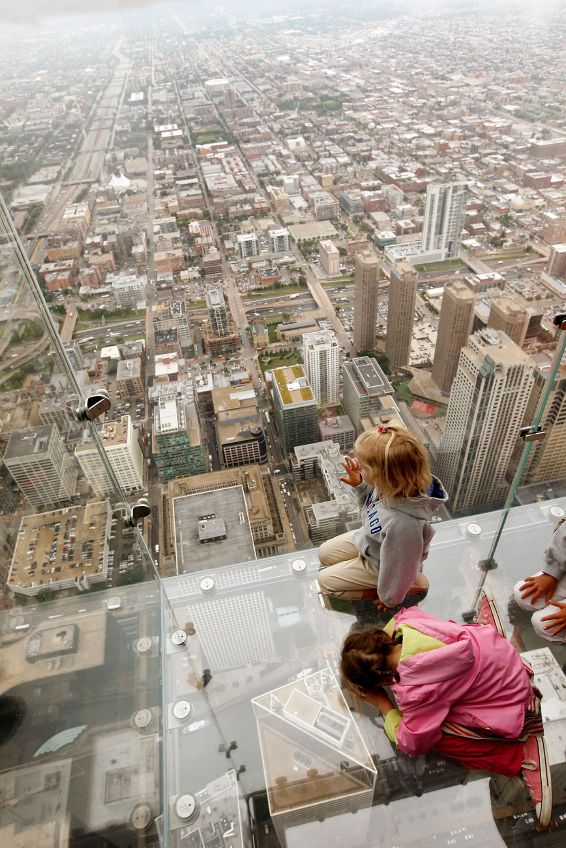 You may have seen photos of trendy glass floor designs on the internet or even experienced seeing and walking across a glass floor for yourself while shopping, browsing in a museum or going for a ride on a glass bottom boat tour. The following major tourist attractions not only helped to enhance the reputation of this one-of-kind design feature, but have inspired other commercial and residential buildings across the world to follow their footsteps along the same (glass) path.
Willis Tower in Chicago, Illinois: Also known as "The Ledge," the glass flooring on the 103rd floor of this iconic building offers breathtaking views of the Windy City.
Skywalk in the Grand Canyon: Simple photos of the Grand Canyon are enough to leave people across the world in awe, but to see its jaw-dropping beauty in person from this amazing glass bridge is an even more mind-blowing experience, making it the most popular tourist attraction at the Canyon.
The CN Tower in Toronto: With its towering 1,122 foot view to the city below, this stunning glass floor is stronger than you may think—built to withstand the weight of 14 large hippos, according to its website.
Le Meridien in Bora, Bora: For those with a passion for traveling and plenty of extra money to spend, this luxury resort offers over-water bungalow suites with gorgeous views of the sea life in the lagoon below.  Click here to see the amazing gallery from Expedia.
So, what do these famous glass floors offer that make them so appealing? Wow-factor. No doubt about it, these gorgeous glass floors make the kind of bold statement that provides tourists with once-in-a-lifetime feelings and experiences. Believe it or not, you don't have to step onto a glass bridge over the Grand Canyon to do the same! Create your own unique, luxurious look at home by using glass floors for a staircase or over a wine cellar. Glass floors and bridges are also becoming increasingly popular in museums, retail stores and in commercial buildings.
Innovate Building Solutions offers durable, structural glass flooring systems and glass floor pavers for bridge, walkway and staircase projects, both residentially and commercially. Aside from their dramatic effect and enhanced lighting benefits, glass floors from Innovate are also thermally efficient and can be installed in wood, tile, stone or concrete surrounds.
For more information about the glass floor systems offered at Innovate Building Solutions, contact us toll-free nationwide at 877-668-5888.
We also offer regional installation of glass floors at our Cleveland Glass Block and Columbus Glass Block branches in Ohio. You can reach the professionals at these Innovate offices by calling 216-531-6363 or 614-252-5888, respectively.
---
Mike Foti
President of Innovate Building Solutions a nationwide supplier and regional (Cleveland and Columbus) remodeling contractors. Some of our product lines include glass counters, floors, backsplashes, glass blocks and grout free shower and tub wall panels
---