Curved Glass Block Office Walls – Advantages and Design Considerations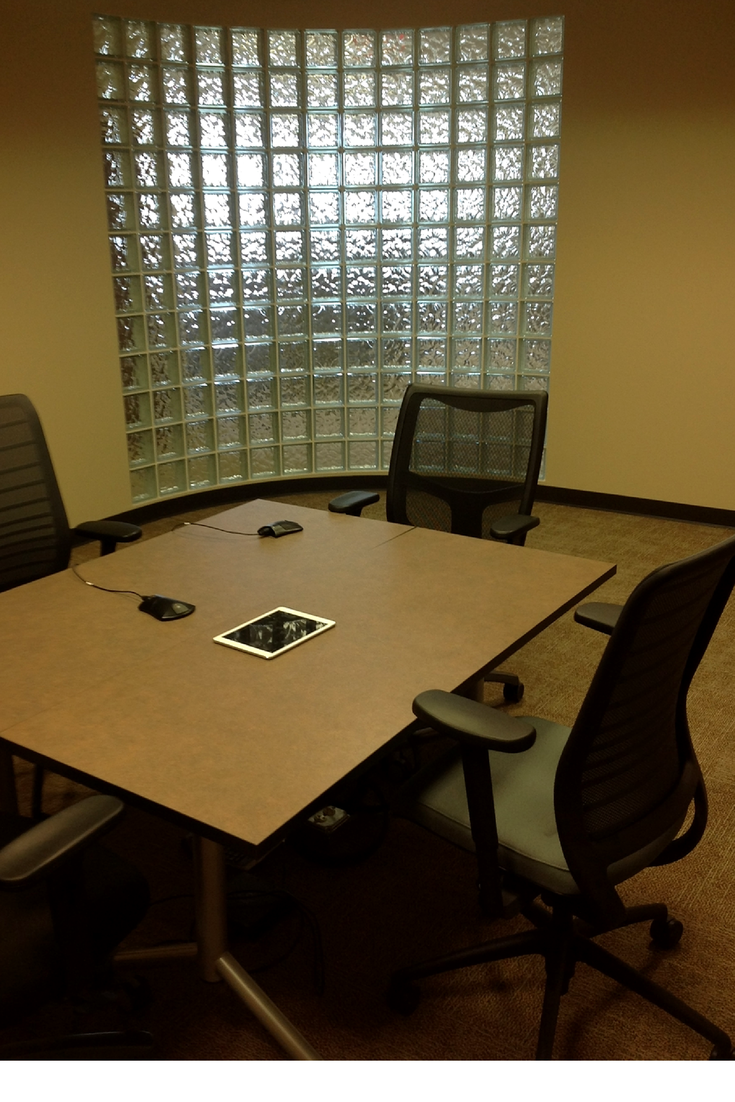 Moving light through an interior office space can be challenging – and the bar gets much higher if you'd like the glass walls to provide privacy and be curved! Such was the case for Anomatic Inc. (a custom design and manufacturer of anodized aluminum packaging products) when they ventured into building a new facility in the New Albany area of ColumbusOhio.
Learn below the advantages Anomatic has realized from choosing a curved glass block wall and the design and installation approaches used by Columbus Glass Block and Ruscilli Inc. to create a nice looking long-lasting installation.
Advantages of Curved Glass Block Walls for an Office or Commercial Space
Choosing the right curved wall was essential for this project. Some of the advantages with choosing the glass blocks included:
Cost effective – A curved glass block wall is less than ½ the cost of a custom curved and bent glass wall.
High privacy – An obscure "wave" pattern was chosen to provide privacy inside the office and conference room spaces while creating a light-filled open feeling for the spaces.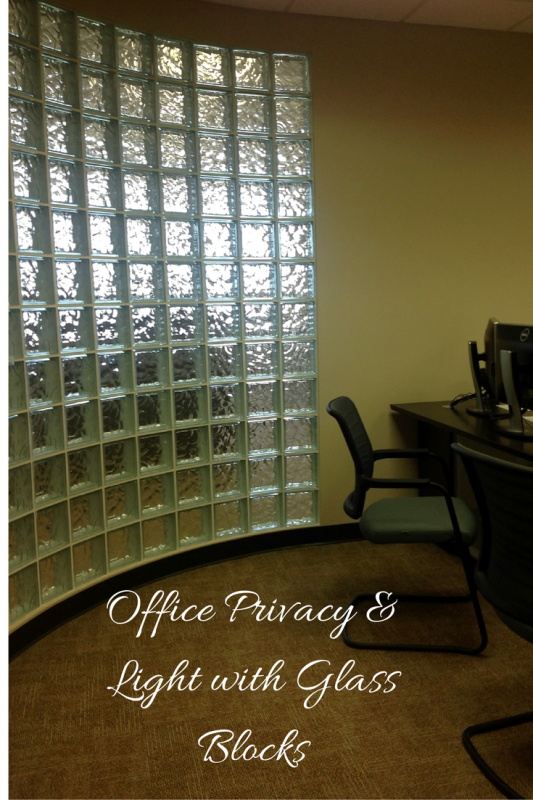 Noise reduction and soundproofing – Glass block walls provide an STC (sound transmission class) rating up to 53 – which helps to block out outside noise and improve productivity.
Design and Installation of the Curved Glass Block Walls
Although a rounded glass block wall can look cool – it must be designed and installed properly to last over time. Here are 3 key design and installation decisions made to ensure the long term stability and performance of these walls.
Decision 1 – Use the right radius – In order to make the graceful curve desired for Anomatic without the exterior joints becoming too large (note – the project used 8" x 8" x 4" blocks) the initial radius of 48" was expanded to 65" based on the chart below.
Decision 2 – Use proper anchoring and reinforcing products – The glass block wall was anchored on both sides every 24" and horizontal reinforcing was used to ensure side to side stability.
Decision 3 – A "wave" pattern was chosen for privacy – The "wave" pattern – while allowing abundant light – provides the privacy desired for private meeting and focused working (note: for an even higher level of privacy frosted glass blocks can also be used).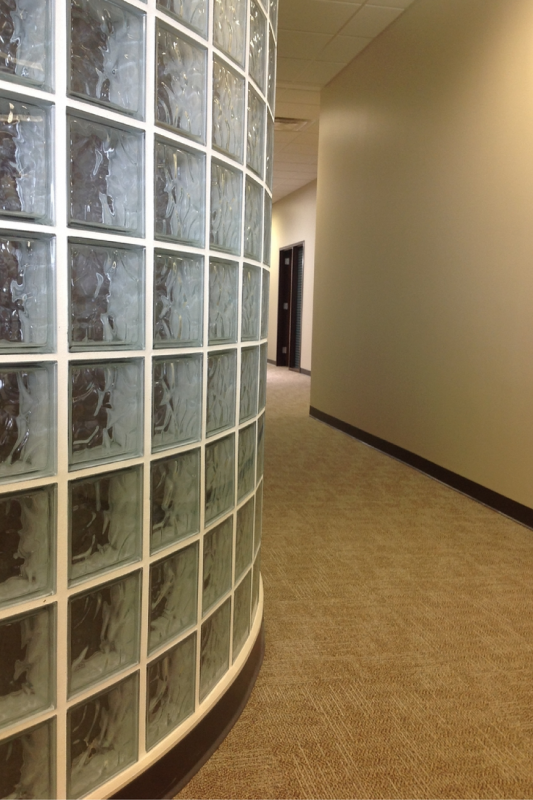 What do you think about using a curved glass block wall for an office or commercial space? Please comment below.
###
To learn more about colored glass blocks for any type of project (whether it be an art gallery, commercial building or residential home for a window or shower wall) visit or call Innovate Building Solutions on a nationwide basis (877-668-5888) or for a local assistance their divisions including Columbus Glass Block (614-252-5888), Cleveland Glass Block (216-531-6363), West Side Glass Block (216-398-1020) or Mid America Glass Block (513-742-5900) of Cincinnati or Dayton and Akron (330-633-2900).
---
Mike Foti
President of Innovate Building Solutions a nationwide supplier and regional (Cleveland and Columbus) remodeling contractors. Some of our product lines include glass counters, floors, backsplashes, glass blocks and grout free shower and tub wall panels
---