Must-Have Accessories for Your Shower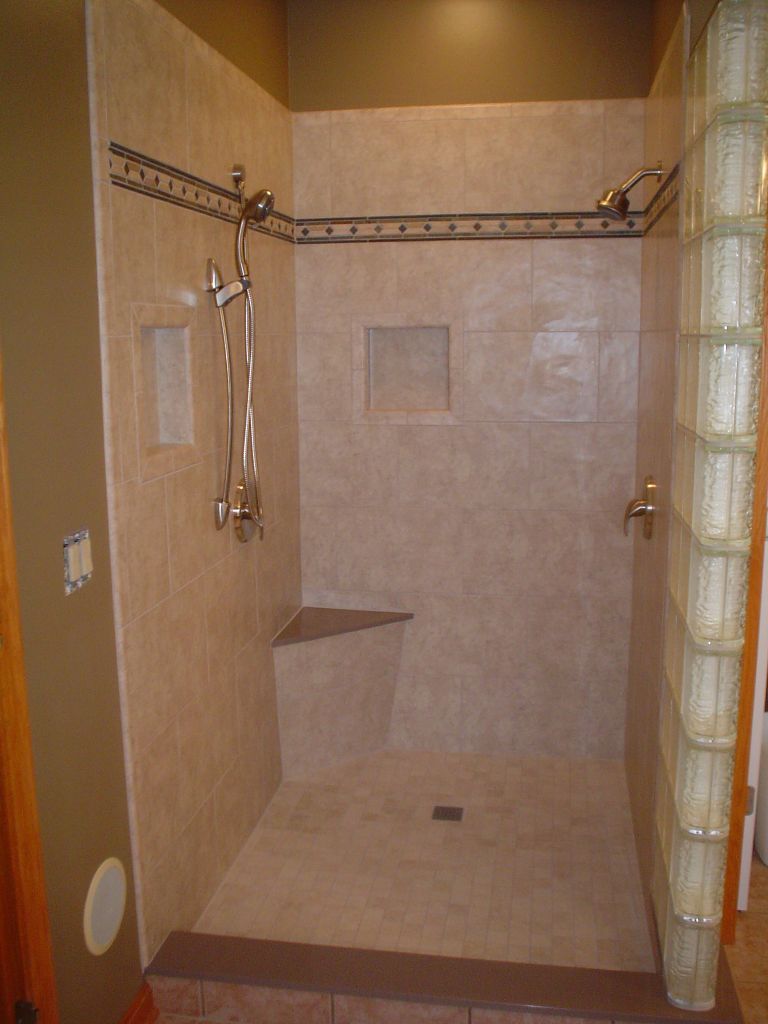 Much like the right jewelry or shoes can make an outfit pop, or an amazing light fixture paired with beautiful backsplash can take a kitchen from boring to high-end, choosing the right accessories for your bathroom remodeling project can make all the difference. Be sure to add these stylish and functional accessories to the top of your must-have list for your bathroom remodeling project: 
Niche, nook, or corner caddy: Bathrooms today are being designed with a sleek, clean and most of all, functional appeal to meet the demands of homeowners busy lives. The recessed, built-in space of a niche in your shower can help curb clutter and increase storage for shampoo bottles, soaps and razors. Corner caddies with up to four shelves can also be installed and come with several options, from tall towers to wider spaces. Watch this video from Innovate Building Solutions about choosing the right accessories for your shower.
Decorative grab bar: Whether you have a house that includes small children, are caring for an elderly loved one in your home, or have someone in the home with limited mobility, a grab bar is a great addition for enhanced safety on the slippery shower surface. See how a grab bar was used in this stylish and colorful glass block shower, designed by Innovate Building Solutions for a family with special needs children.
 Rain showerhead: There is no doubt about it, this shower head gives you a spa-style experience with a sleek look, a wide array of spray choices and the option to increase or decrease pressure. 
Bench seat or folding seat:

Not only does a shower seat give you a comfortable space to sit down and relax, it is essential in remodeling a bathroom that includes increased safety features. For those considering the aging in place trend, a shower seat is an absolute must-have!

What are the shower accessories that make the top of your must-have list for remodeling? Comment below and tell us about your latest project!
Need additional ideas? The Cleveland Design & Remodeling division of Innovate Building Solutions is knowledgeable, dependable and experienced in a wide array of bathroom design and remodeling projects, including universal design. Cleveland Design & Remodeling serves Cleveland, Akron and the surrounding areas and can be contacted at 216-658-1270. Many of these shower accessories are also available on a nationwide basis through Innovate Building Solutions at 877-668-5888.
---
Mike Foti
President of Innovate Building Solutions a nationwide supplier and regional (Cleveland and Columbus) remodeling contractors. Some of our product lines include glass counters, floors, backsplashes, glass blocks and grout free shower and tub wall panels
---